Public Utilities
Public Utilities
We offer solutions for leak detection on power generators, networks for water and gas distribution and pressurized telecom cables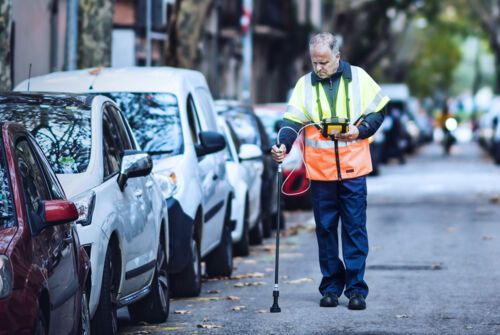 Public utilities strive to maintain the infrastructure we all need in daily life. To assure these utilities remain safe and efficient, these networks must be regularly surveyed and may need immediate maintenance if problems occur. Leak detection and leak surveying are an important part of the routine work performed at public utilities.
INFICON offers solutions for leak detection on power generators, networks for water and gas distribution and also pressurized telecom cables. Our solutions are based on detecting gas escaping a leaking system, whether it is the gas transported in the system or the tracer gas injected into the system solely for leak detection purposes.
Leak detection for these outside plant applications puts very high demands on the instruments in terms of robustness and ease of use in all kinds of weather and climate zones. INFICON products are made for heavy-duty use and include a variety of accessories for reliable operation in all types of weather conditions, in tight manholes, as well as surveying long distances above ground.
Natural Gas
The IRwin Mobile Methane Leak Detector is specially developed for reliable, safe, compliant and effective survey of natural gas pipelines. In addition to gas leak detection, INFICON offers the Micro GC Fusion for the compositional and calorific values analysis of natural gas.
The same equipment can be used for Surface Emission Monitoring (SEM), meeting method 21 requirements.
Blending hydrogen into natural gas requires extremely sensitive, robust, portable and EX-approved hydrogen sensing equipment, such as the Extrima hydrogen leak detector.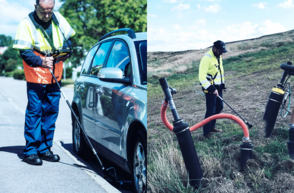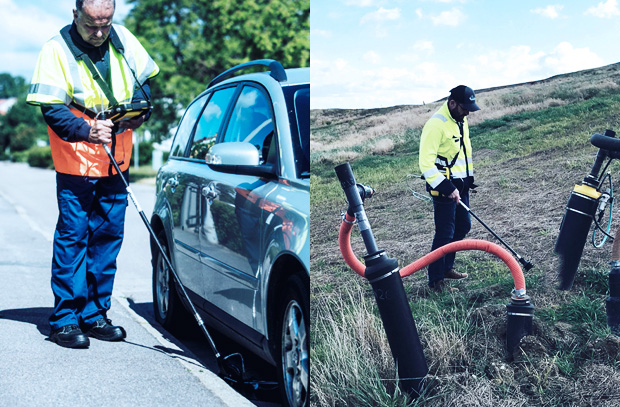 Water
The XRS9012 Hydrogen Leak Detector is a portable, accurate instrument for leak checking water pipelines. It is successfully used for exact pinpointing of leaks that are otherwise difficult to find. Be they outdoor or indoors in buildings. Both fresh water and water heating systems can be leak tested.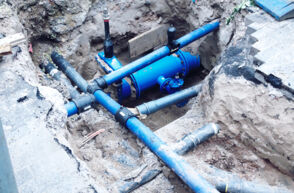 Telecom
Many telecommunication companies have been using INFICON instruments for decades for leak detection on pressurized telephone cables, making the tracer gas method with XRS9012 Hydrogen Leak Detector and Surface Probe 8612 an established method. It can be used for both buried and ducted telecom cables.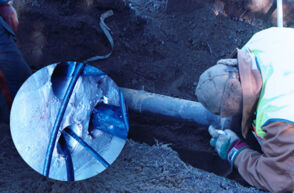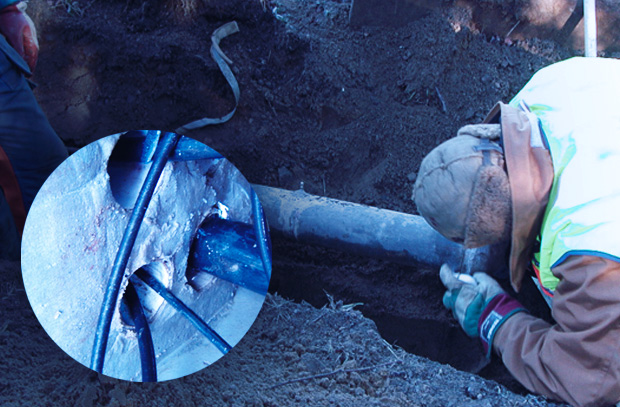 Electricity
Generators cooled with 100% hydrogen are easily leak checked with the help of the Extrima EX-certified hydrogen leak detector.
Some underground and underwater power cables are filled with oil or pressurized with Nitrogen. The Nitrogen can easily be replaced with Forming gas (5%H2/95%N2). Doing this will enable you to detect leaks using a hydrogen leak detector such as the Sensistor XRS9012.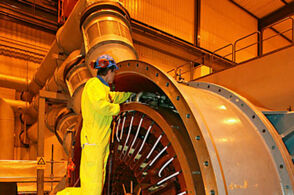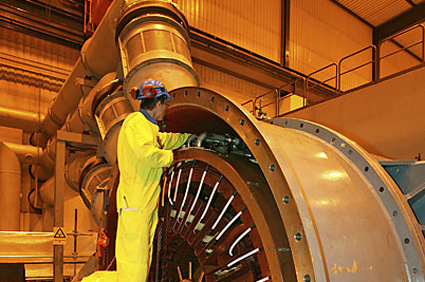 Download Brochure
Finding Gas Leaks in Urban Gas Distriubtion Networks
Get your free e-book here!