Extrima®
Hydrogen Leak Detector
Extrima®
Ex-Certified Hydrogen Leak Detector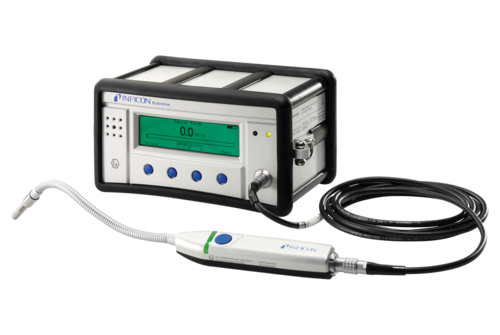 Product configurator
Gemini™ MxG5xx
Flange connection to vacuum chamber
Your configuration has been successfully sent!
The portable Extrima Leak Detector is the ultimate intrinsically safe instrument for leak detection in the toughest environments, including hazardous locations such as Zone 0 (corresponding to Division 1).

The Extrima allows you to quickly find leaks on a wide range of industrial applications such as aircraft and hydrogen cooled generators. With the Extrima the aviation industry has a safe, accurate and yet simple solution for leak testing of complete fuel systems, both in production and maintenance situations. Thanks to its high sensitivity, the Extrima can detect even minute leaks with pinpoint accuracy. Extensive tests have shown that using the Extrima can reduce the average time by more than 50 % for identifying, locating and repairing a leak on a fighter jet during maintenance.
It is certified for use in Zone 0, classification Ex ia, IIC T3 with ATEX, IECEx, TIIS, NEPSI and CSA certificates. The Extrima can be used to trace leaks using Forming gas (5% H2/95% N2) or in applications where pure hydrogen is used.

Features
Intrinsically safe: Ex ia IIC T3
High sensitivity 0.5 ppm/ 5E10-7cc/s using 5% H2/95% N2
Waterproof: IP 67
1 minute start up time
Unique selectivity to hydrogen
Advantages
Intrinsically safe for use in hazardous areas (Ex ia IIC T3)
Robust enclosure for demanding field use
High sensitivity and fast recovery allow for efficient operation
Low and easy maintenance
Portable, battery operated (more than 7 hours of use per charge)
Sensor change in less than a minute
Incorporates the proven Sensistor technology developed for using forming gas (5% hydrogen in nitrogen) as tracer gas
Typical Applications
Aerospace – complete fuel systems, oxygen supply, cooling systems and fire extinguishing systems, both in production and maintenance
Power production – hydrogen-cooled generators and fuel cells
Process industry – e.g., pipe systems, valves and containers
Petro chemical industry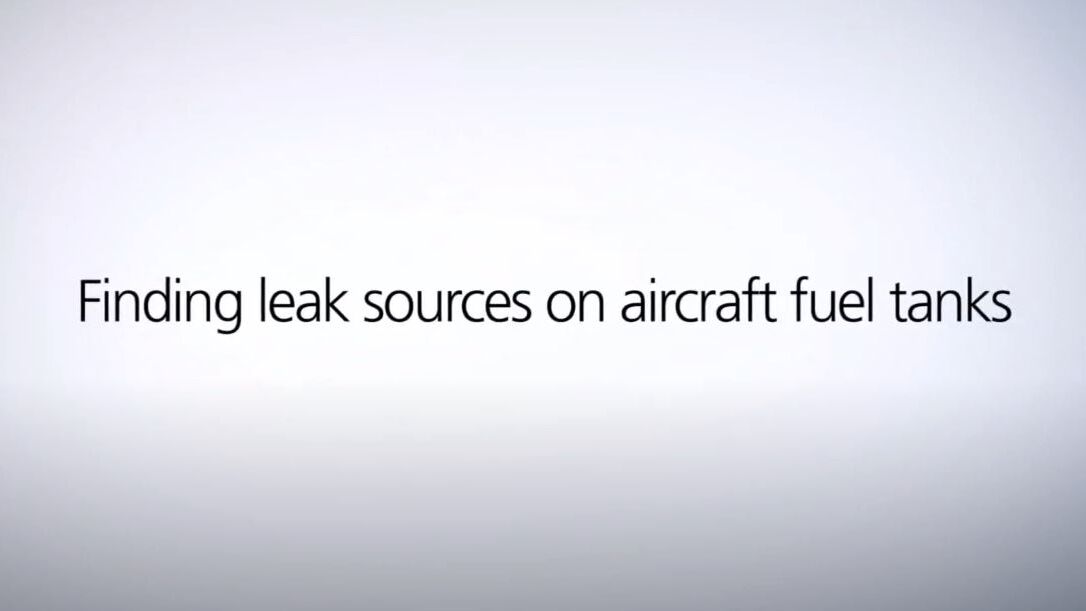 Specifications
| | |
| --- | --- |
| Minimum detectable leak rate | |
| Measuring mode | 0.5 ppm - 0.2% H2 |
| Locating mode | 5 x 10-7 cc/s (using 5 % H2 tracer gas) |
| | |
| Ex classification | Ex ia IIC T3 |
| | |
| Battery Capacity - full charge, screen saver activated | Up to 7 h at >15°C (59°F) |
| | |
| Weight (excl. probe and probe cable) | 4.5 kg (10.0 lb.) |
Part Number
Device
Accessories
Consumables
Spare Parts
| | |
| --- | --- |
| Part Number | Description |
| 590-600 | Extrima |
| | |
| --- | --- |
| Part Number | Description |
| 590-606 | Hand Probe PX57 (rigid neck) |
| 590-607 | Hand Probe PX57 Flex (flexible neck) |
| 590-618 | Injection Fix Kit, for injecting tracer gas to leaks on uneven surfaces |
| 590-619 | Injection Panel, for easy gas injection from bottle to Injection Pad |
| 590-621 | Complete Gas Injection Kit (incl. Injection Panel, Injection Fix Kit and Injection Pads) |
| 590-421 | Calibration Leak Type B, 5x10E-3 mbarl/s @1bar |
| 590-422 | Calibration Leak Type C, 5x10E-4 mbarl/s @1bar |
| 590-427 | Calibration Leak Type E, 10g/a |
| 590-429 | Calibration Leak Type G, 3g/a |
| | |
| --- | --- |
| Part Number | Description |
| 590-615 | Injection Pads Small, 60 mm, 10 pcs (for filling tracer gas into fuel tanks) |
| 590-616 | Injection Pads Large, 150 mm, 10 pcs (for filling tracer gas into fuel tanks) |
| 590-270 | Antistatic Sensor Caps (50 pcs) for Hand Probe |
| 590-292 | Replacement Hydrogen Sensor for Hand Probe P60, P60 Flex, P50, P50 Flex, PX57, PX50 Flex,PK50 and PK50 Flex |
| 591-038 | Water Protective Tape, for waterprotecting the sensor |
| | |
| --- | --- |
| Part Number | Description |
| 590-260 | CX21 Probe Cable, 9.8 ft (3m) for Hand Probe PX57. PX57 Flex, PX50 and PX50 Flex |
| 590-265 | CX21 Probe Cable,16.4 ft (5m) for Hand Probe PX57. PX57 Flex, PX50 and PX50 Flex |
| 591-656 | Ex-classified Battery Charger for Extrima Hydrogen Leak Detector |
| 598-147 | Sensor Key (for Hand Probe P60, P60 Flex, P50, P50 Flex, PX50 and PX50 Flex) |
| 591-687 | Shoulder Strap, for Extrima |
The product is used in the following markets