Refrigeration, Air Conditioning and Heating (HVACR)
Refrigeration, Air Conditioning and Heating (HVACR)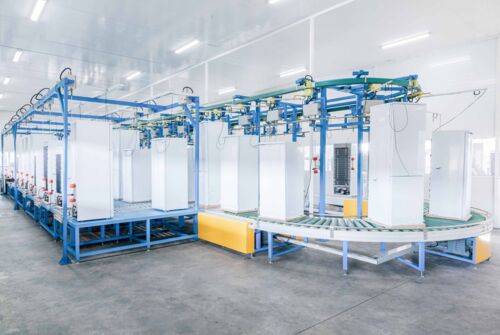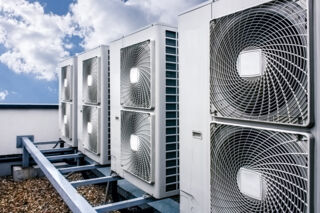 Refrigeration and air conditioning technology is undoubtedly one of the important topics of the 21st century. Effectiveness of use, energy efficiency, and last but not least optimal temperatures or an optimal climate (in the private as well as commercial sector) play an important role.
In addition to everyday applications in the private sector such as refrigerators, heat pumps or air conditioning systems, commercial applications such as supermarkets or air conditioning of buildings also require the right temperature or the right refrigeration and air conditioning solutions. Similar components are used in the refrigeration and air conditioning industry, and a refrigerant is required for all applications. Here it is particularly important to ensure that the refrigerants used are environmentally friendly and a corresponding leak test is carried out, so that there is a long service life of the equipment and there are no environmentally harmful influences.
Air Conditioning
The air conditioning industry will have to change over the coming years. Due to the revision of F-Gas Regulation 517/2014 in Europe, or SNAP in the US, some of the refrigerants, such as R404A and R507 which have been used until now, will no longer be usable in the near future. Today, many parts are still being tested in the production process using the water bath method – evaporators and condensers, for example. These large-surface components have many small-part connecting points, which must be located precisely. This can hardly be accomplished with the water bath method since the bubbles do not exit reliably at the site of the actual leak.
Furthermore, such components should typically be tested for a leak rate of 1∙10-5 mbar∙l/s. In practice, however, the water bath method can only reliably detect leak rates of up to 1∙10-2 mbar∙l/s.
Refrigeration
Refrigeration systems are classified according to their application into commercial, residential, or industrial systems. The assembly process is followed by sniffer leak detection using helium or forming gas. The admissible leak rate is often bigger than 1∙10-5 mbar∙l/s. After installation at the actual location of use, the installation team will check the connections with a service leak detector, often based on forming gas. Only then is the system charged with refrigerant. Some installations are filled with refrigerant already and then leak tested for refrigerant. If needed the refrigerant will be reclaimed.
Heat Pumps
Although the market for heating systems generally faces less drastic changes than the manufacturers of cooling and refrigeration systems, the growing focus on energy efficiency and climate protection is becoming increasingly important. Heat pumps work in an effective and environmentally friendly manner with renewable energies and use the ambient heat to produce heat.
For the main components of the circuit, for example, compressors, heat exchangers and expansion valves, you should ideally test the relevant leak rate of 1∙10-5 mbar∙l/s directly during production in the vacuum chamber.
Robotic Sniffing
INFICON has introduced an innovative, fully automated 3D robotic leak testing system specifically designed for end-of-line inspection processes. Overcoming the challenge posed by manufacturing tolerances, which often include variations of +/- 1 cm in the positioning of solder joints on refrigerators or heat pumps, INFICON's solution incorporates intelligent real-time 3D image recognition. This cutting-edge technology enables precise steering of the robot arm to all points requiring inspection. Operating at optimal speed and with unwavering reliability, the 3D system allows the robot arm to perform individual static measurements on each relevant solder joint of a refrigerator.
Download Free E-Book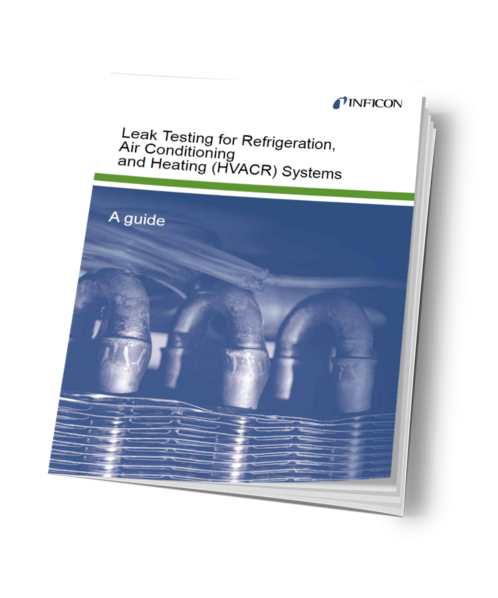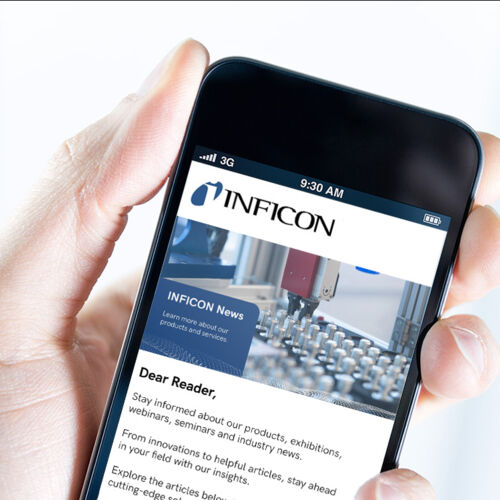 Want to learn more about our products and services?
Subscribe to our newsletter and keep up to date.
Sign up here!