Explore INFICON Services
Explore INFICON Services
Our worldwide teams provide fast, reliable, and efficient support locally
Routine maintenance secures optimal performance of your equipment
Remote support from our experts focus on your specific requirements
Service contracts provide extra value and make budget planning easy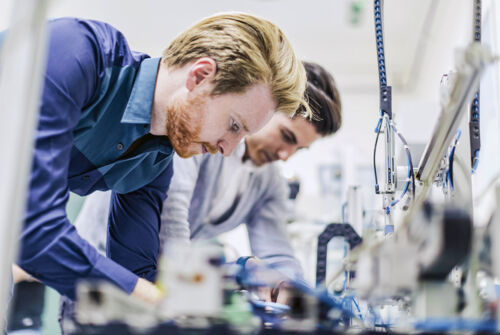 Expert Support
We provide expertise in applications and with equipment integration before and during use. Through a variety of communication tools, from phone to augmented reality, we are able to provide you with the flexibility you need.
Repairs
Fast turnaround times: Our expert technicians fully inspect your instrument, providing repairs efficiently, saving you time and money.
Installation
Smooth start-up together: We enable you to fulfill your requirements through on-site installation and process support from our experts.
Spare parts, consumables and accessories
Keep your instruments running properly with our global parts support.
Preventive Maintenance
Keep your equipment running reliably at its peak efficiency and reduce the risk of costly breakdowns through scheduled maintenance. Request a "Health Check" today for an inspection of your equipment to get an understanding of your equipment's current state.
Service Contracts
Maintain the full potential of your device with an INFICON Service Contract tailored to your specific needs. Coupled with our unparalleled response time and thoroughness, INFICON ensures you achieve the very best value from our Service Contracts. Contact us today to learn more!
Failure Analysis
A deeper, detailed failure analysis is the best way to find the root cause(s) in order to derive the proper best actions for any improvements everywhere. While we analyze failures every day, we also offer deeper analysis with results reported on request.
EDX Analysis
EDX Analysis - Energy-Dispersive X-ray Spectroscopy
INFICON has extensive experience in the field of energy dispersive X-ray spectroscopy (EDX) analysis. By determining material composition and the quantity of the heavy metal ions of the nanoparticles coming from the process side, possible sources of contamination can be identified. This enables process improvements and increases uptime.
Recertification / Calibration at factory
INFICON calibration services ensure measurement equipment performs accurately and complies with local and global regulations. Reach out to us to arrange a date and clarify what is possible for your products.
Training
Whatever training you need – we are here for you.
Rental Unit
INFICON Rental Service is available for certain products.
Contact us today to learn more.