Sensistor® XRS9012
Hydrogen Leak Detector
Sensistor® XRS9012
Locate Leaks Loud and Clear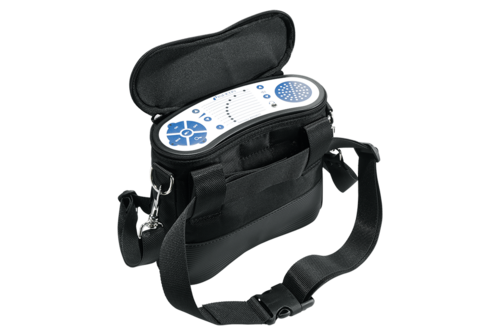 Product configurator
Gemini™ MxG5xx
Flange connection to vacuum chamber
Your configuration has been successfully sent!
The Sensistor XRS9012 Hydrogen Leak Detector is a fast, reliable and robust instrument for utilities leak detection such as telecom cables and water pipes.
The Sensistor XRS9012 offers a highly sensitive and flexible leak detection system in a heavy-duty, smart and ergonomically designed package. The unique method involving the use of inexpensive forming gas (5% hydrogen and 95% nitrogen) as tracer gas, combines unparalleled locating properties with user-friendly technology, low costs and minimal service requirements.

To be able to detect both minor and major leaks the Sensistor XRS9012 features a sensitivity adjustor to instantly adapt to any detection condition. The electronic sensor mounted in the probe tip responds instantaneously to the tracer gas. The sensor is also highly sensitive and selective to hydrogen gas. Additionally, the instrument has a very short recovery time to enable new measurements to be performed immediately.
Features
Quick start up and automatic shut off when idle
Minimal service requirements
Adjustable sensitivity
Earphones included
Protected in durable, padded nylon carring case with shoulder strap and waist belt
Advantages
Quick detection through high and adjustable sensitivity
Highly selective hydrogen sensor for reliable detection
Easy to carry and handle
Quick charging in the car (5 minutes for 20 minutes of operation)
Heavy-duty design and waterproof aluminum casing (IP55)
Proven method involving the use of inexpensive forming gas (5% hydrogen and 95% nitrogen) as tracer gas
No moving parts, almost maintenance-free
Typical Applications
Pressurized telecom cables, buried or ducted
All types of water pipes
Gas pipelines
Gas stations
Heating systems
Fiber cable ducts
Gas-filled power cables
Specifications
Sensitivity
0.7 ppm H2 in air
Response time
< 1 s
Battery Capacity
13 h at 20°C (68°F)
6 h at -20°C (-4°F)
Protection
Waterproof (IP55)
Part Number
Accessories
Spare Parts
| | |
| --- | --- |
| 590-012 | Sensistor XRS9012, Hydrogen Leak Detector |
| | |
| --- | --- |
| Part Number | Description |
| | |
| 590-080 | Hand Probe Extension P12 |
| 590-040 | Surface Probe 8612 (incl. charger) |
| 590-020 | Ground Probe 8212 |
| | |
| --- | --- |
| Part Number | Description |
| | |
| 590-161 | C21 Probe Cable, 3m (for Hand Probe P60, P60 Flex, P50, P50 Flex, H50, H51 and H21) |
| 590-175 | C21 Probe Cable, 6m (for Hand Probe P60, P60 Flex, P50, P50 Flex, H50, H51 and H21) |
| 590-165 | C21 Probe Cable, 9m (for Hand Probe P60, P60 Flex, P50, P50 Flex, H50, H51 and H21) |
| 590-200 | Hand Probe H21 |
| 591-294 | Battery (3 pcs needed for complete charge) |
| 591-300 | Battery Charger |
| 591-361 | Charger cable for car, 12V |
| 591-443 | Earphone |
| 591-304 | Carrying Case, for Sensistor XRS9012 Hyrogen Leak Detector |