Battery
Battery
From electrode production to end-of-line testing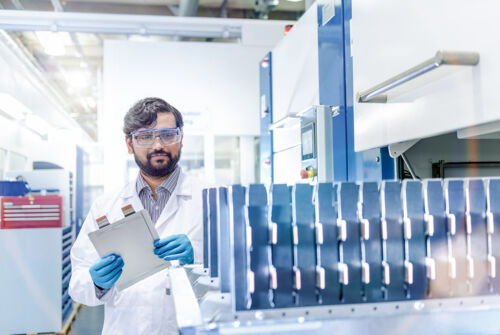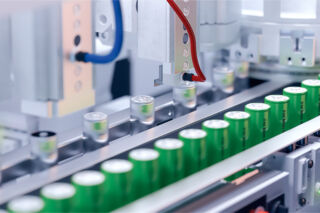 Quality control for your complete value chain
Around the globe, the battery industry is expanding production capacities. At the same time, it is continuously improving chemistry and production processes. INFICON helps you manage your rapidly changing requirements - from electrode production to end-of-line testing of fully assembled battery cells. Whether your batteries are used in electric vehicles, mobile devices, power tools, medical devices, or as energy storage devices, such as buffers for solar power generation.
INFICON leak detectors help you to
Reduce safety risks
Reduce scrap and waste
Increase your productivity
Ensure higher process efficiency
Deliver higher quality products with optimized life time
INFICON vacuum gauges allow you to
Save energy during drying and evacuation processes
Increase your productivity
Ensure higher process efficiency
Ensure high uptime of your production tools
INFICON residual gas analyzers (RGAs) ensure to
Achieve high process reliability
Reduce scrap and waste
Ensure higher process efficiency
Ship consistently high product quality
INFICON Smart Manufacturing software supports you to
Continuously improve your processes, your product quality and your yield
Increase overall output by maximizing capacity and optimizing equipment and consumable usage
INFICON equipment for Lithium-Ion Batteries (LIBs)
Lithium-ion batteries (LIBs) are widely used in the automotive industry, as well as in communications, computer and consumer devices, and medical equipment. INFICON offers quality control products for many steps of the production process.
To reduce material scrap and maximize the utilization of your production equipment, hard-shell battery cells (or their components) should be tested for leakage before filling with electrolyte with the LDS3000 vacuum leak detector. INFICON vacuum gauges are used to monitor pressure during vacuum drying and evacuation of cells before filling.
For leak testing fully assembled battery cells filled with electrolyte, the ELT3000 PLUS battery leak detector uses a unique, patented test method to directly detect electrolyte leakage from all LIBs after filling, whether they are round, coin, prismatic or pouch cells. It can be used prior to formation and aging to reduce the risk of formatting potentially leaky cells. It can also serve as a true end-of-line test after formation and aging. This also allows you to detect potential leaks caused by handling particularly fragile pouch cells. Pouch cells should also be tested after formation to also detect final seals after degassing. For leak testing of pouch cells, INFICON offers you a patented, flexible test chamber that ensures maximum protection of the fragile construction during leak testing. You can use the ELT3000 leak detector as a stand-alone device for engineering groups, but you can equally integrate it into high-speed production lines.
INFICON equipment for Sodium-Ion Batteries
As lithium becomes a rare resource, sodium-ion batteries are considered as an alternative. The production process for sodium-ion batteries is very similar to that for lithium-ion batteries, and the chemistry uses the same group of solvents for the electrolyte. The leak testing process for sodium-ion batteries also has many similarities to the leak testing process for lithium-ion batteries. Hard-shell batteries are typically tested with helium and a vacuum helium leak detector such as the LDS3000 before being filled with electrolyte. After filling with electrolyte, you can directly detect leaking electrolyte solvent with the ELT3000 PLUS battery leak detector. Especially for pouch cells, leak testing before formation and aging can be beneficial. Monitoring drying processes is even more critical than for LIBs, and INFICON vacuum gauges can be a great contributor to making these processes safe and reliable.
INFICON equipment for Solid-State Batteries
Solid-state batteries have attracted a lot of interest, especially in the automotive industry, because they are considered safer. This is because they use a solid electrolyte and do not contain liquid and flammable electrolytes. In the longer term, solid-state batteries are also expected to offer higher energy densities, longer ranges and shorter charging times. Thin film deposition processes such as CVD, PVD or aerosol deposition are needed to produce the interconnect layers, and INFICON can support you in these areas.
For the high frequency sputtering step, INFICON's Quartz crystal monitoring system (sensor and controller) provides accurate in-situ measurement of cathode and electrolyte layer thickness. This additional safety feature combats variations between different substrates. It ensures repeatability from run to run, ultimately maintaining the same deposited layer thickness.
For thermal evaporation, in addition to accurately measuring the anode film thickness, our QCM system can also measure critical parameters such as the deposition rate for the anode and use this as feedback to control the high voltage supply to the e-beam gun. This dual combination of thickness and rate control provides unprecedented real-time control and quality.
Electrode production, in particular, must often be performed under an inert atmosphere. In addition to QCM sensors, INFICON also offers Transpector residual gas analyzers for air leak detection and contamination monitoring, as well as real-time process monitoring. This helps you reduce scrap and increase process throughput and yield. Similarly, our RGAs play an important role in ensuring inert atmosphere, monitoring gas supply and checking gas purity.
Maximize your battery production
Do you want to learn more about how to maximize your battery production?
Learn more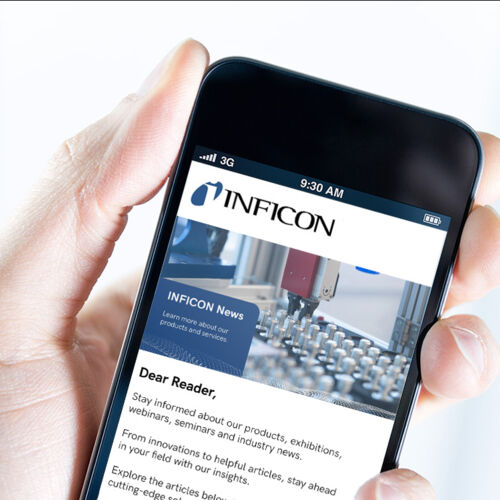 Want to learn more about our products and services?
Subscribe to our newsletter and keep up to date.
Sign up here!