Autonomous Driving
Autonomous Driving
A transportation revolution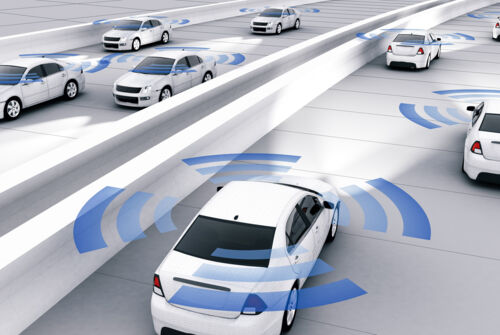 Autonomous or semi-autonomous vehicles with Advanced Driver Assistance Systems (ADAS) use an array of sensors. Highest system reliability is a key criterion for safety-critical ADAS sensor technology. That's why, for most manufacturers, a Six Sigma approach with 3.4 failures in a million is inconceivable - a "zero-defect" strategy is often applied here, with less than one failure in a billion parts.
For LIDAR as well as RADAR sensors, for example, fogging must be avoided. To eliminate the possibility of moisture ingress, and thus fogging, these sensors must be gas-tight equaling a leak reject leak rate in the range of 10-6 to 10-7 mbar∙l/s in quality control during manufacturing. Helium vacuum leak testing with an instrument like the INFICON LDS3000 is the method of choice for many manufacturers.
We are happy to support you in finding the solution that best fits your needs! Simply contact us!
You want to learn more about Autonomous Driving?
If you'd like to learn more, you can check our application notes below and watch our Webinar on Leak testing of automotive electronics and ADAS sensors.
This webinar will show you:
Different classes of electronics and their requirements
Leak rate specifications used to avoid liquid water ingress
Leak rate specifications used to avoid ingress of humidity
Standard operating procedures on how to test the different classes of electronics
Tips & tricks
Download our free E-mobility E-Book