VGC083
Vacuum Gauge Controller
VGC083
Three channel controller for passive gauges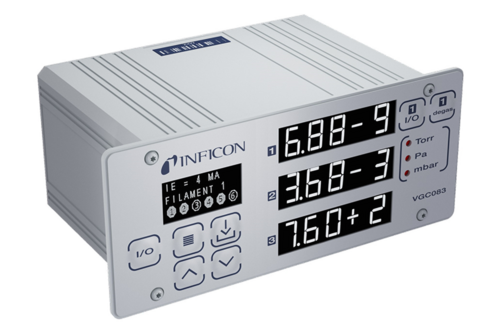 Product configurator
Gemini™ MxG5xx
Flange connection to vacuum chamber
Your configuration has been successfully sent!
The Vacuum Gauge Controller VGC083 A/B/C is a three channel gauge controller for vacuum pressure monitoring and controlling from atmosphere down to ultra-high vacuum. The industrial design of VGC083 in combination with a large selection of available passive gauge heads provides a flexible yet reliable and economical choice for vacuum applications requiring a wide vacuum measurement range. Due to the extended compatibility, VGC083 is the ideal solution for existing systems requiring direct drop-in replacements.
VGC083 can be configured to control and read-out up to 3 passive gauge heads among two types of passive sensors design types: one ionization gauge (hot cathode or cold cathode), plus two Pirani gauges.
VGC083A is designed for use with one passive hot cathode ionization Bayard-Alpert BAG050 (nude) or BAG055 (compact metal enclosed) gauge head and two convection enhanced Pirani PGE050.
VGC083B can host one passive hot cathode ionization Bayard-Alpert BAG051 (nude) or BAG052/053 (glass tube) gauge head and two PGE050.
VGC083C can control one passive inverted magnetron cold cathode MAG050/060 gauge head and two PGE050.
Six single pole setpoint relays are assignable to any of the gauge heads. Built-in RS232 and RS485 control interfaces are provided for system integration.
Advantages
Flexible solution for vacuum pressure monitoring and controlling from atmosphere down to ultra-high vacuum
Clear and simple operation with three individual bright LED displays
Parameter, sensor and general settings with softkeys
User selectable filament, degas electron bombardment or I2R resistive heating for gauge conditioning depending on gauge head type
Three analog outputs, user assignable to a single gauge or to gauges combinations
Six assignable single pole double throw setpoint relays
Ion gauge overpressure protection: sensor 1 can be automatically turned on/off from sensor 2 or 3
Remote digital I/O sensor and emission on/off, RS232 / RS485 serial communication
Direct drop in replacement opportunity for Granville-Phillips® Bayard-Alpert Gauge Controller 307 and accessories
(Granville-Phillips® are registered trademarks of MKS Instruments, Andover, MA, USA)
Measurement configurations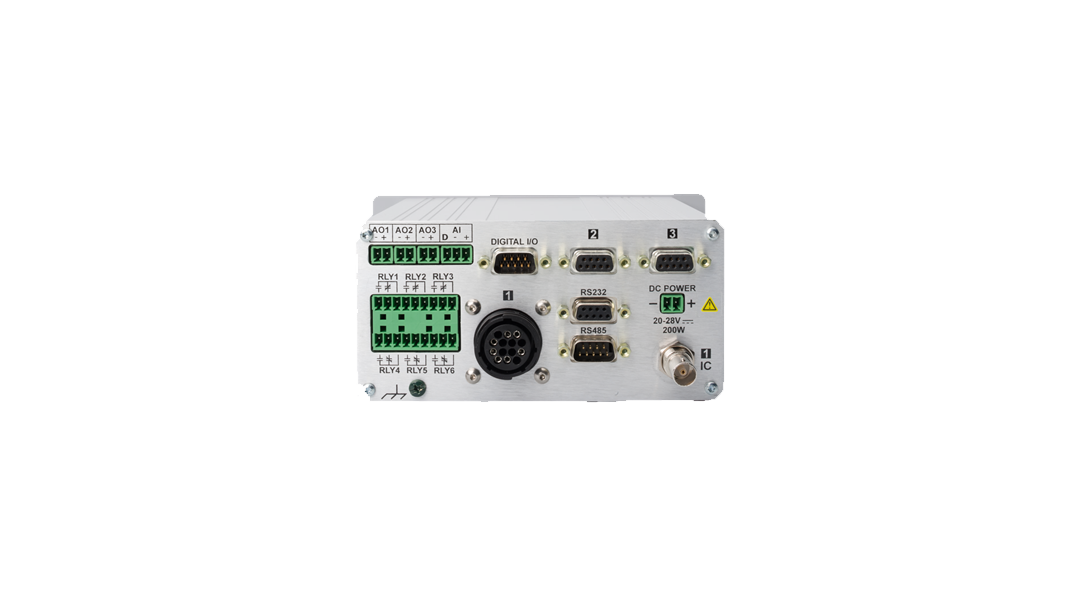 VGC083 A / B Backside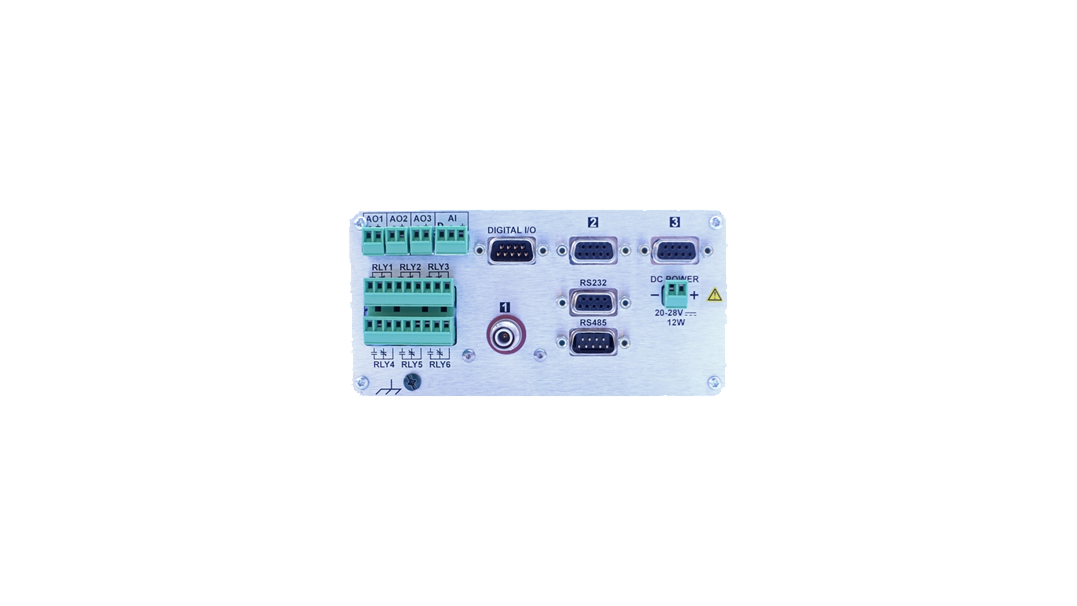 VGC083 C Backside
Gauges overview
BAG050
BAG051
BAG052
BAG053
BAG055
MAG050
MAG060
PGE050
| | |
| --- | --- |
| Gauge principle | Bayard-Alpert, hot cathode ionization |
| | |
| Gauge type | Electron bombardment (EB) degas nude gauge |
| | |
| Pressure measurement range | 2.7×10-11 mbar to 1.3×10-3 mbar |
| | |
| --- | --- |
| Gauge principle | Bayard-Alpert, hot cathode ionization |
| | |
| Gauge type | Resistive (I2R) degas nude gauge |
| | |
| Pressure measurement range | 5.3×10-10 mbar to 1.3×10-3 mbar |
| | |
| --- | --- |
| Gauge principle | Bayard-Alpert, hot cathode ionization |
| | |
| Gauge type | Resistive (I2R) degas glass enclosed gauge |
| | |
| Pressure measurement range | 5.3×10-10 mbar to 1.3×10-3 mbar |
| | |
| --- | --- |
| Gauge principle | Bayard-Alpert, hot cathode ionization |
| | |
| Gauge type | Resistive (I2R) degas glass enclosed gauge |
| | |
| Pressure measurement range | 5.3×10-10 mbar to 1.3×10-3 mbar |
| | |
| --- | --- |
| Gauge principle | Bayard-Alpert, hot cathode ionization |
| | |
| Gauge type | Mini metal enclosed ionization gauge |
| | |
| Pressure measurement range | 1.3×10-9 mbar to 6.7×10-2 mbar |
| | |
| --- | --- |
| Gauge principle | Cold cathode |
| | |
| Gauge type | Inverted magnetron |
| | |
| Pressure measurement range | 2×10-9 mbar to 5×10-3 mbar |
| | |
| --- | --- |
| Gauge principle | Cold cathode |
| | |
| Gauge type | Inverted magnetron |
| | |
| Pressure measurement range | 1×10-10 mbar to 5×10-3 mbar |
| | |
| --- | --- |
| Gauge principle | Pirani |
| | |
| Gauge type | Convection enhanced |
| | |
| Pressure measurement range | 1.3×10-4 mbar to 1333 mbar |
The product is used in the following markets