Trigon™ BAG552
Hot Ionization Gauges
Trigon™ BAG552
Medium to Ultra High Vacuum Single Gauge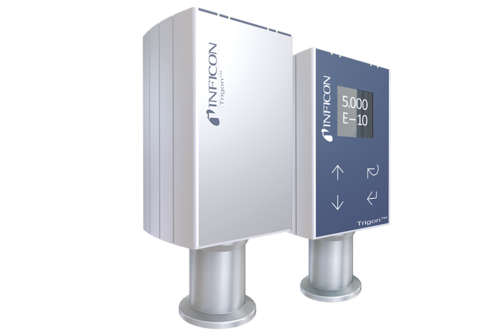 Product configurator
Gemini™ MxG5xx
Flange connection to vacuum chamber
Your configuration has been successfully sent!
For applications that require stand-alone hot ion gauge technology, the Trigon™ family includes the single technology Bayard-Alpert Hot Ion Gauge BAG552.
The BAG552 is designed for vacuum measurement of gases in the pressure range 5 × 10-10 ... 2 x 10-2 mbar. The supported dual filament offers superior accuracy, repeatability and longevity. The BAG552 can also be operated in conjunction with the INFICON Vacuum Gauge Controller series VGC501, VGC502, VGC503.
Advantages
Pure Bayard-Alpert measuring system for a wide UHV & HV measurement range
2 filaments for Bayard-Alpert system
Galvanic isolated electronics to avoid electric stray current
Sliding emission mode to avoid pressure jumps and freeze when switching the emission stream
Extended bakeability due to removable calibration data chips
Set point relays
Bright & big OLED display (90° rotateable) with user interface
Analog output, RS232C serial interface, EtherCAT®
Usable in conjunction with VGC50x Controller series
RoHS compliance
Typical applications
Pressure measurement in Semiconductor processes
Industrial coating
General vacuum measurement and control on systems in the high to ultra high vacuum range
Specifications
| | |
| --- | --- |
| Measurement range (air, O2, CO, N2) | 5 × 10-10 … 2 × 10-2 mbar |
| | |
| Accuracy | |
| 1 × 10-8 … 2 × 10-2 mbar | ±15 of reading |
| | |
| Repeatability | 5% of reading, 10-8 … 2 × 10-2 mbar (after 10 min. stabilization) |
| | |
| Materials exposed to vacuum | stainless steel, NiFe, nickel plating, Hastelloy, glass, iridium, yttrium oxide (Y2O3), Ni, tungsten |
Part Number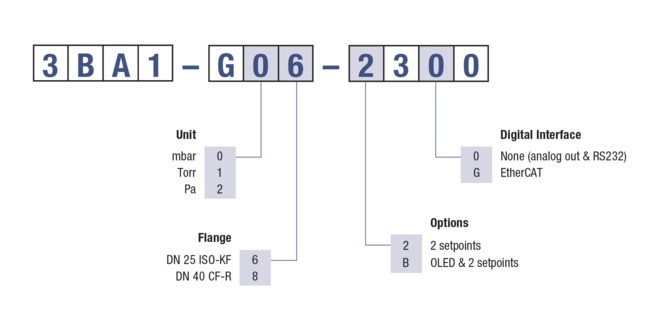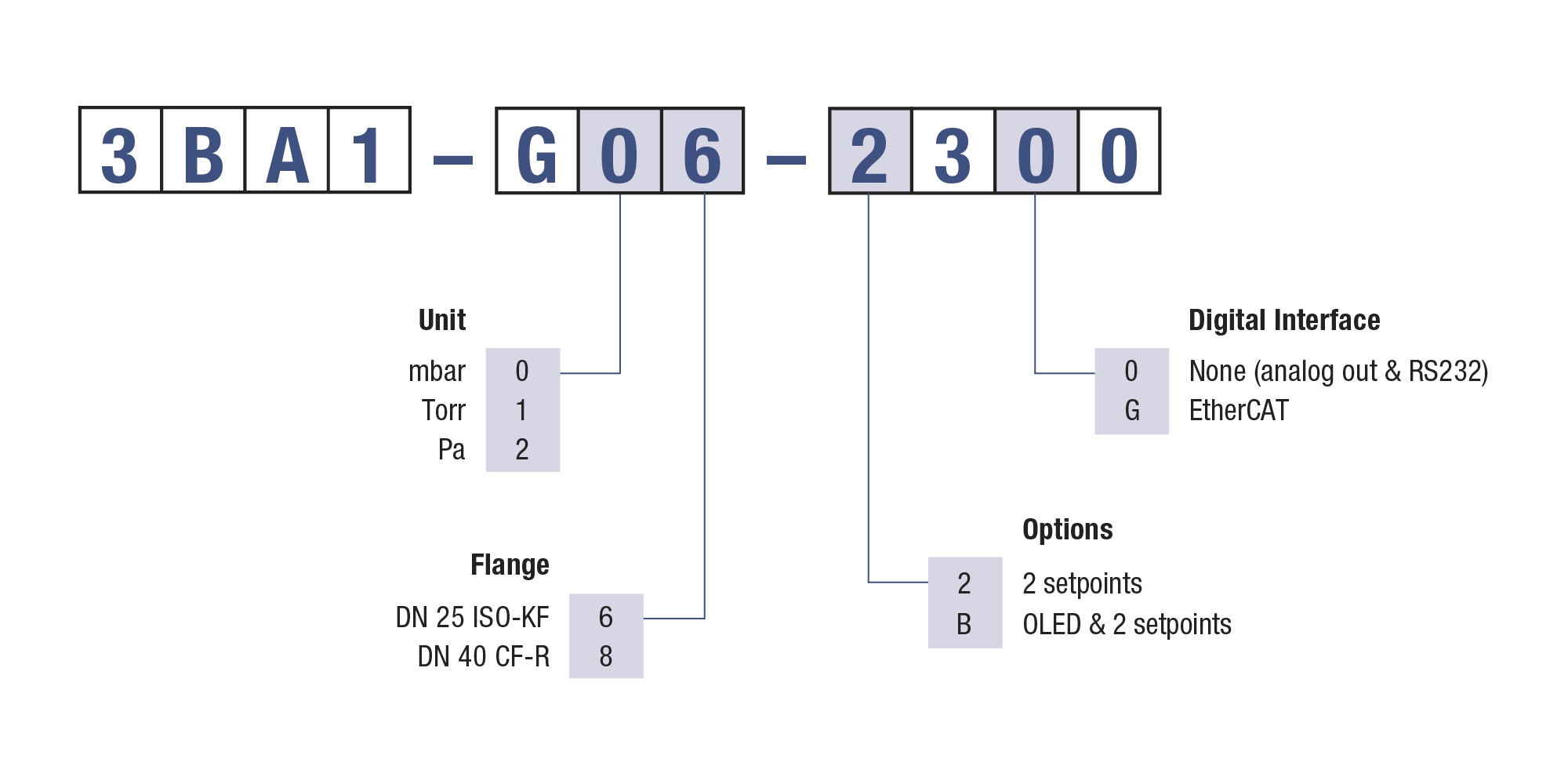 Spare Parts
| | |
| --- | --- |
| Part Number | Description |
| 352-420 | BAG552 Spare sensor head, 25KF |
| 352-421 | BAG552 Spare sensor head, 40CF |
The product is used in the following markets