Contura® S-Series
Air Leak Detector
Contura® S-Series
Seal Testing for Food and Pharma Packages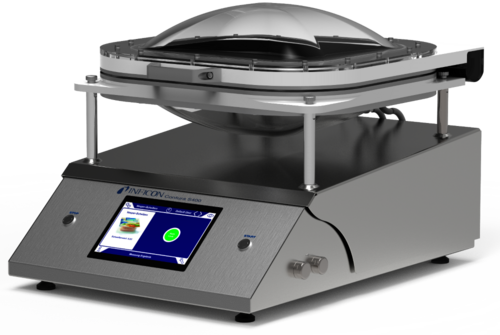 Product configurator
Gemini™ MxG5xx
Flange connection to vacuum chamber
Your configuration has been successfully sent!
The innovative Contura S400 and S600 leak detectors offer manufacturers of packaging machines, food and Pharma industry, in general, a unique solution for seal inspection in Capsules, MAP- and other types of packaging in accordance with DIN EN 1779 and in close resemblence to ASTM F2338-09. Unless other solutions it can detect gross leaks as well as fine leaks which are undetectable by the naked eye or by the water bath method (also known as "bubble test"). The unique technology of Contura S-Series can detect any leak (not only seal damage) without the need for tracer gas and at the same time without damage to the package.
Package Integrity DIN EN 1779
Operating this seal tester is also simple and accurate. The flexible test chamber consists of two highly elastic membranes. By creating a vacuum, these membranes tightly enclose the tested package. The leak detector analyzes the pressure increase in a few seconds. Contura S-Series Seal Tester can then detect even the smallest leaks rapidly and reliably.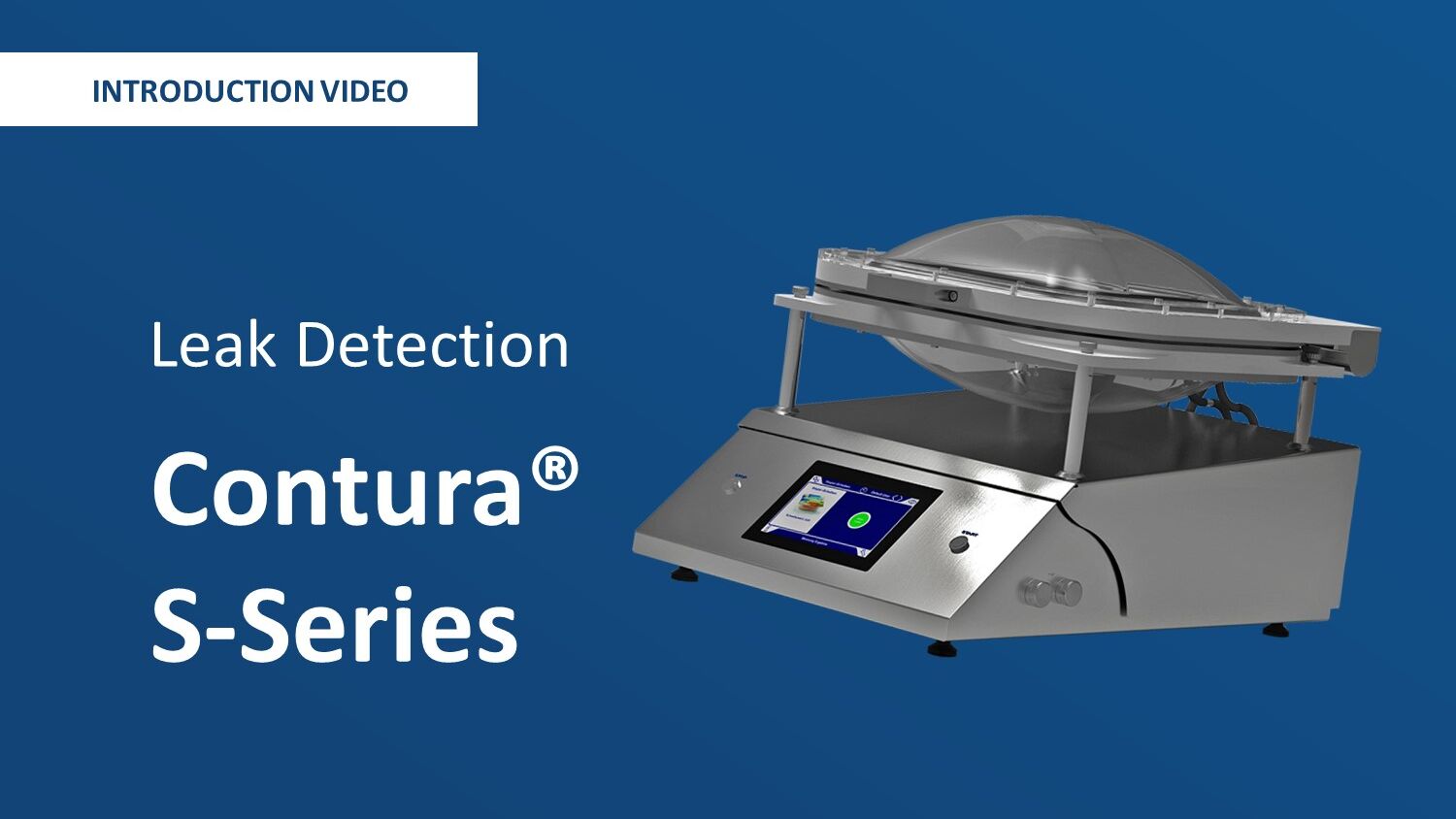 Advantages
Even small leaks (size < 10 μm) can be detected in seconds
Detection of gross leaks even in packages with little headspace
Immediate display of seal testing results
Storage and evaluation of seal testing results
Designed according to DIN ISO certified documented output inspection
Large touchscreen display
Testing of individual or multiple packages
Mobile stand-alone solution for different seal testing applications in a variety of production lines
Electronic operation requires no compressed air
Simple and safe cleaning to meet the strict hygiene requirements of the food industry
Typical Applications
Quality assurance/seal inspection/checks
For seal testing of food and Pharma packaging
Allows Food manufacturers to check if newly delivered packaging machines produce tight packaging
Specifications
Contura S400
Contura S600
| | | |
| --- | --- | --- |
| Usable chamber size | LxWxH | 400x350x200 |
| | | |
| Test duration | sec. | <12 |
| | | |
| Smallest detectable hole diameter | µm | <10 |
| | | |
| Electrical supply | | 115/230V / 47 Hz-63 Hz |
| | | |
| --- | --- | --- |
| Usable chamber size | LxWxH | 550x450x250 |
| | | |
| Test duration | sec. | <12 |
| | | |
| Smallest detectable hole diameter | µm | <10 |
| | | |
| Electrical supply | | 115/230V / 47 Hz-63 Hz |
| | |
| --- | --- |
| 570-000 | Contura S400 Seal Tester |
| 574-000 | Contura S600 Seal Tester |
| | |
| --- | --- |
| 571-000 | Specimen Con-Check |
| 572-000 | Specimen Pac-Check |
| 573-000 | Calibration-Kit |
The product is used in the following markets