Introducing Trigon™
Introducing Trigon™
The latest Precision Vacuum Measurement Solution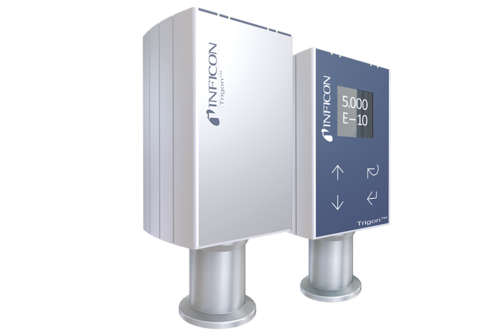 Are you seeking a game-changing vacuum measurement solution for your demanding applications? INFICON proudly presents the Trigon™ gauge series, the BAG (SingleGauge), BPG (DualGauge), and BCG (TripleGauge®) – a technological marvel that sets new standards in precision, reliability, and versatility for a wide range of vacuum measurement applications. With a focus on your unique needs, Trigon™ empowers you to achieve extraordinary results in a wide range of applications in various industries​.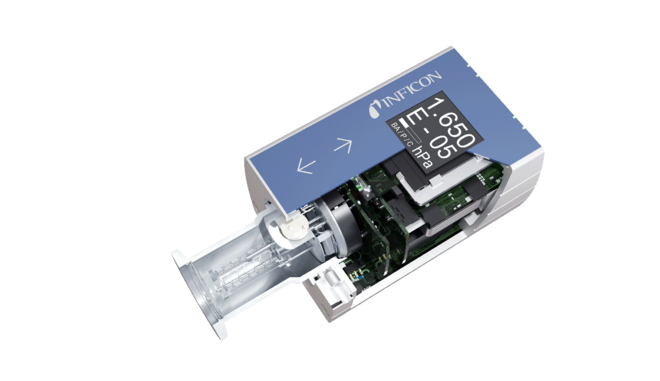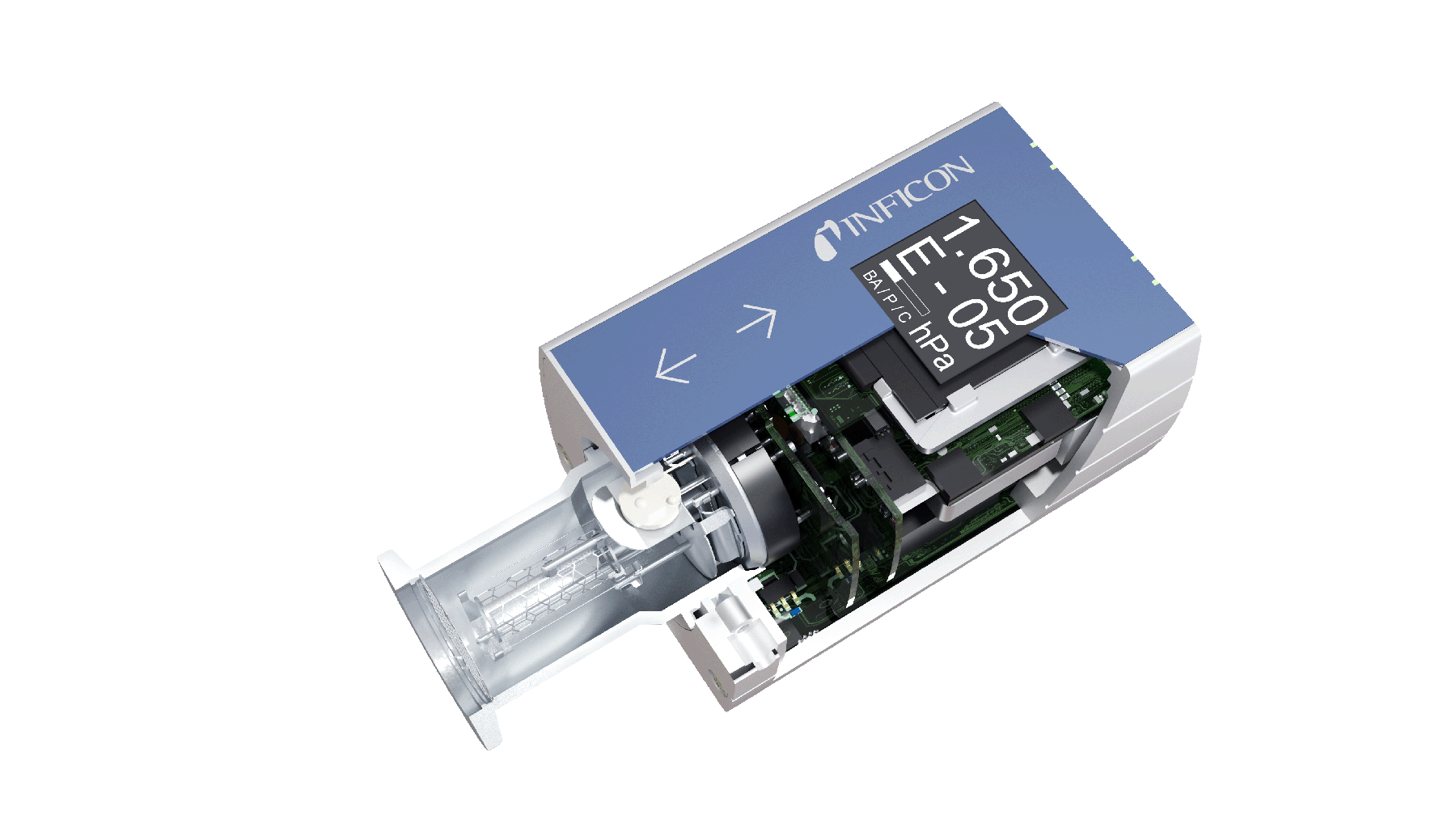 Key attributes and functionalities
At the heart of Trigon™ lies a Bayard-Alpert Hot Ion Gauge that excels in vacuum measurements. Designed for applications that require vacuum measurements in the high vacuum range of 5 x 10-10 to 2 x 10-2 mbar, Trigon™ delivers pinpoint accuracy.
Reliable Dual Filaments: Trigon™ boasts a dual filament system that guarantees not only superior accuracy but also unrivaled repeatability and longevity. In high-demanding applications like semiconductor manufacturing, this redundancy ensures uninterrupted operation.

Stability Assured: Galvanic Isolated Electronics: Say goodbye to electric stray currents. Trigon™ features galvanic isolated electronics that maintain stable performance, making it perfect for intricate vacuum systems in various industries.

Smooth Operation: Sliding Emission Mode: Pressure jumps and freeze-ups during emission stream switches are a thing of the past. Trigon™ introduces a sliding emission mode, ensuring seamless and stable operation.

Built to Last: Extended Bakeability: With removable calibration data chips, Trigon™ offers extended bakeability, enabling it to withstand hotter heating conditions.

User-Centric Interface: Bright OLED Display: The large, bright OLED display on Trigon™ can be rotated by 90 degrees for easy reading and configuration. The user-friendly interface simplifies gauge operation and customization.

Connect with Ease: Versatile Interfaces: Trigon™ provides flexible connectivity options through analog output, RS232C serial interface, and EtherCAT® fieldbus, making integration into various vacuum systems effortless.

Seamless Integration: VGC50x Controller Series Compatibility: Trigon™ seamlessly collaborates with INFICON's Vacuum Gauge Controller series, ensuring a fully integrated solution for your vacuum measurement needs.

Eco-Friendly Manufacturing: RoHS Compliance: Trigon™ adheres to RoHS compliance standards, reinforcing INFICON's commitment to environmentally responsible manufacturing.
Applications that Benefit
Pressure Measurement in Semiconductor Processes: Trigon™ ensures accuracy and repeatability in semiconductor manufacturing, a critical requirement for cutting-edge technology.

Industrial Coating: Industries operating in challenging conditions will appreciate Trigon™'s durability and reliability in high-stress environments.

General Vacuum Measurement and Control: Trigon™ adapts with its versatility to a broad range of applications requiring vacuum measurement and control in high to ultra-high vacuum environments. And if an over average accurate measurement result in the ATM range is required additionally, the Trigon™ TripleGauge® is best suited to get the job done.