Team Optimizer
Factory Operations Optimization
Team Optimizer
Assign the Right Team Member to the Right Job Today, and Tomorrow. Maximize output through Smart labor allocation.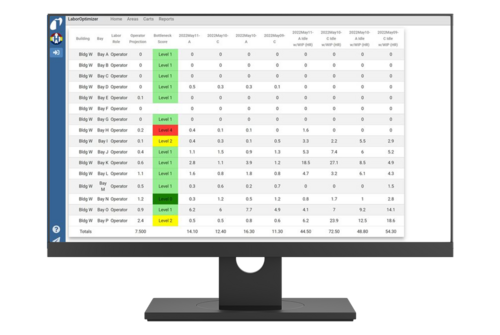 Product configurator
Gemini™ MxG5xx
Flange connection to vacuum chamber
Your configuration has been successfully sent!
Smart Staffing for Smart Manufacturing
INFICON enables factory and shift managers to optimally assign staffing to best meet the real-time needs of the factory. With capability to model future headcount requirements based upon factory loading and product mix, Team Optimizer helps factories meet the challenge of increased demand by reducing overall cycle time, obtaining better equipment utilization, and planning for future headcount needs.
Team Optimizer:
Automatically determines the optimal assignment of shift team members
Consider certifications and skill sets
Capture historical operating staffing and performance
Provide critical real-time visualization of staffing
Provide a planning interface to adjust staffing based upon projected loadings
As a result, you will:
Reduce your cycle time
Provide better equipment utilization
Identify best practices comparing shift-to-shift and area-to-area
Plan for new headcount based upon historical performance and modeled need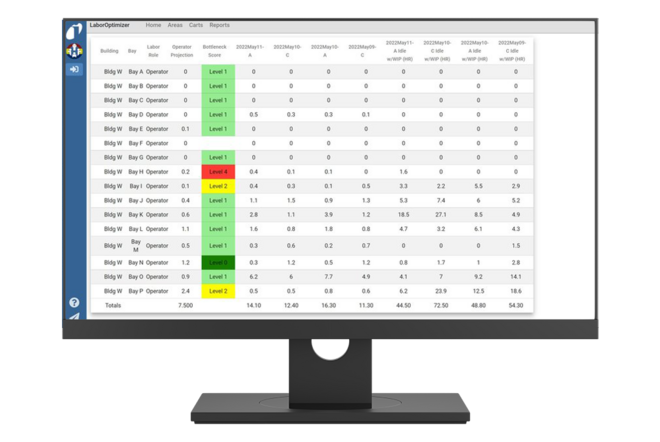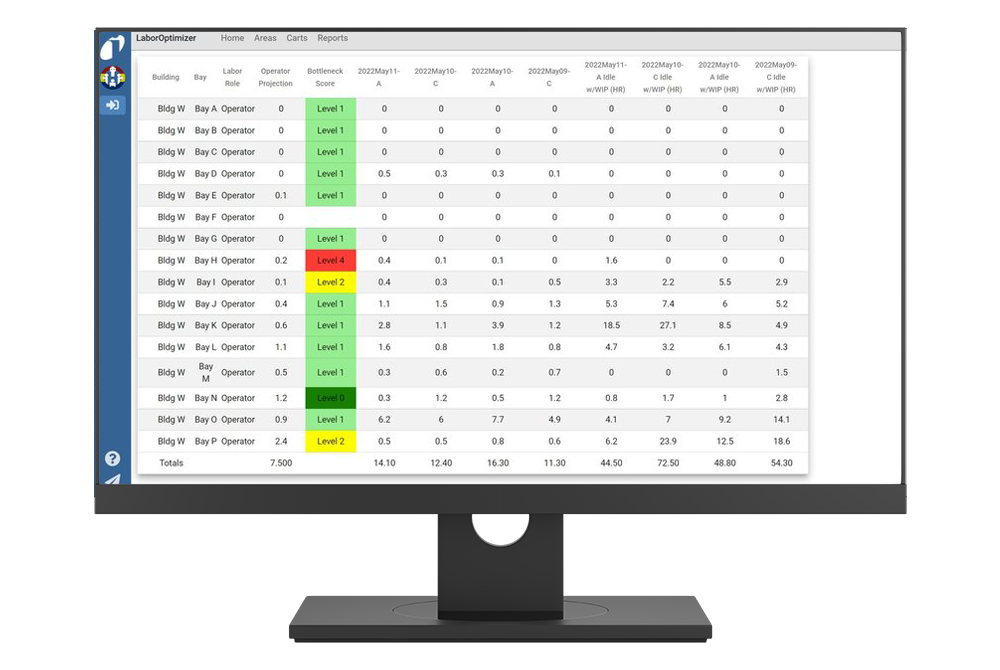 Coordinate with WIP Scheduling
Team Optimizer utilizes the factory Scheduler in conjunction with tool specific load and unload times to forecast the labor requirements. This is used to calculate the number of operators to meet WIP move needs by tool, bay, area, or building.
Team Optimizer continually updates the real-time labor plan and projections to react to changes in loading due to changes in the factory environment such as unscheduled down time. This enables factory managers to use Team Optimizer to adjust operator assignments during the shift to match predicted changes in factory WIP loadings.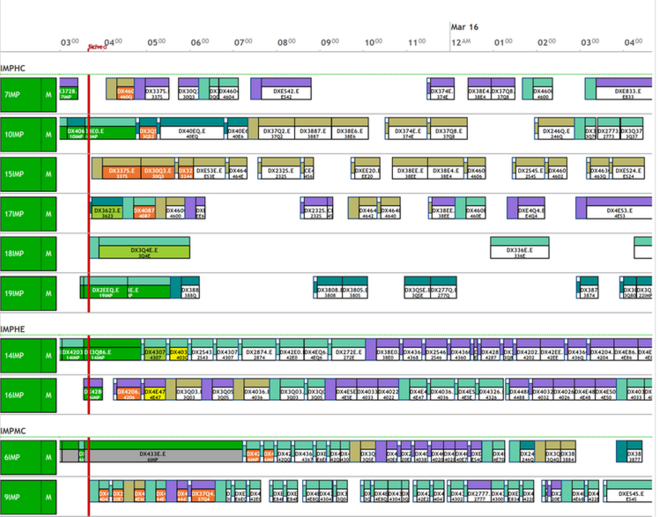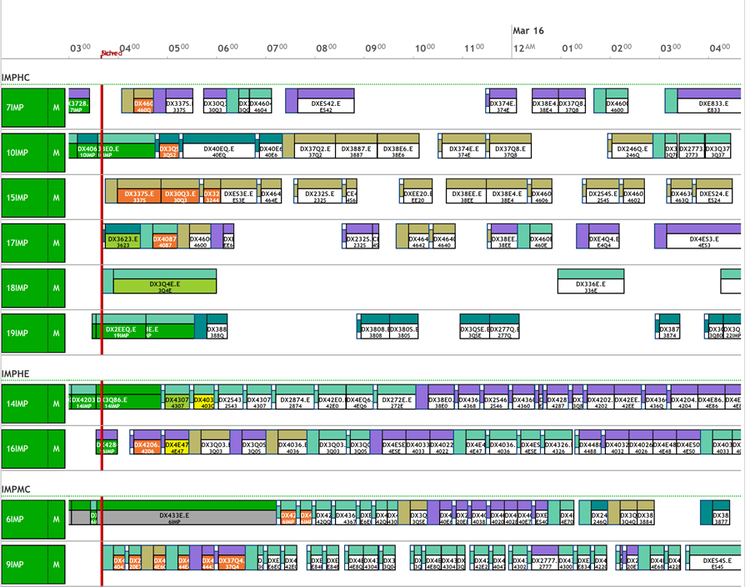 The Right People
Making sure that team members are optimally assigned to work spaces is critical to maximizing their utilization. This includes not only understanding where people should be assigned based upon work loadings but also their certifications and past efficiency.
When building the team allocations, Team Optimizer takes into consideration any certifications or restrictions and the past performance of each team member. This helps to ensure that work centers will be staffed with qualified individuals that perform the best based upon the factory needs at the time.
Reporting and Planning
Team Optimizer provides insight into past performance and future needs. With a comprehensive reporting and visualization system, Team Optimizer enables managers to learn from different staffing decisions and predict future staffing needs based upon different factory loadings and product mix.
Review Site, Building, Area, and Tool performance metrics
Compare the current shift staffing requirement to the last 3 shifts
Compare the total number of hours of idle with WIP in each bay
Model staffing needs based upon future factory loading and product mix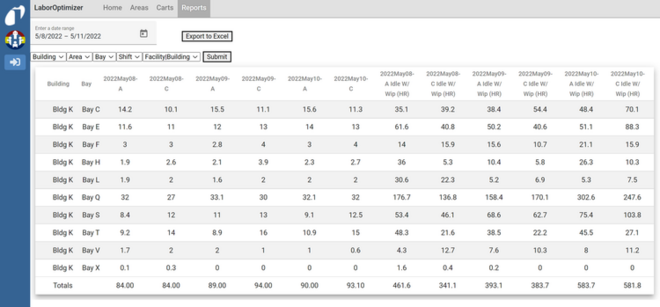 The software is used in the following markets