Factory Dashboard
Factory Operations Optimization
Factory Dashboard
Actionable Information from a Real-Time Factory View
The FPS Factory Dashboard is the principal operations reporting tool used by industry-leading fabs around the world.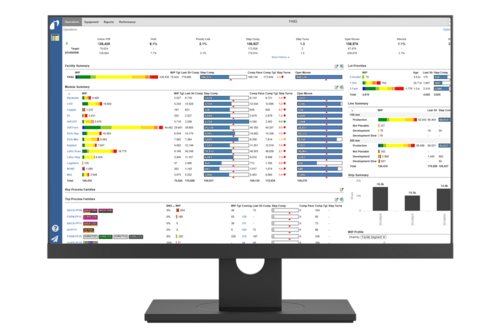 Product configurator
Gemini™ MxG5xx
Flange connection to vacuum chamber
Your configuration has been successfully sent!
See the Right Information - Create the Right Schedule - Make the Right Moves
Everything You Need to Know About Now
The Factory Dashboard application is designed to provide a web-based user-friendly and concise overview of the factory's real time status and priorities. The Factory Dashboard has content targeted for all factory users including: Operations, Engineering, Maintenance, Planning, and Development.
At a quick glance, The Factory Dashboard provides a comprehensive visibility into operations, maintenance, and engineering activities to drive focus and efforts to meet real-time needs.


Real-Time Information
Activities
Work in Process (WIP)
Starts and Outs
Machine Status
Goal Tracking
Machine Issues and Scraps
Priority Lots
Rework
And more...
Advantages
Enables quick response to machine and WIP issues
Increases all factory personnel awareness
Improves reaction time of personnel
Improves alignment of operations with planning
Reduces data gathering time
Creates a common storage location for Operational information
Improves tool logging
Impresses auditors and customers
Improves ability to adapt to changes in demand
Enables the capability for other productivity improvement projects
Real Time Bottleneck Identification and Ranking
The Factory Dashboard incorporates production targets to identify and rank bottleneck tools and processes. Production managers can easily identify which equipment might have trouble meeting goals for the shift, and direct timely action based on real data.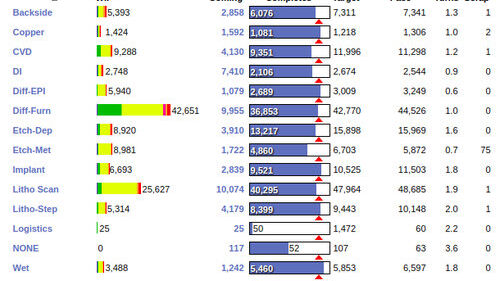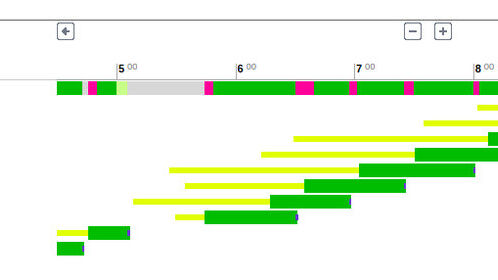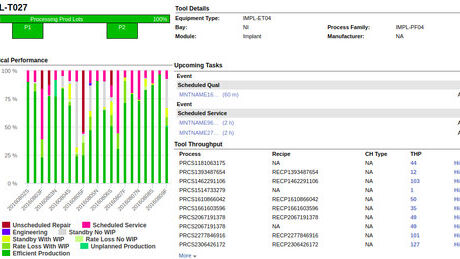 Equipment Insight
In addition to theOperations-related information, the Dashboard includes equipment and maintenance information. Managers can quickly see down tools, useful summary statistics, such as the coefficient of variation of availability by equipment type, as well as upcoming preventative maintenance activities.
The Maintenance view shows a calendar view of upcoming preventative maintenance activities. The system enables interaction allowing the scheduling or rescheduling of maintenance events from the user interface.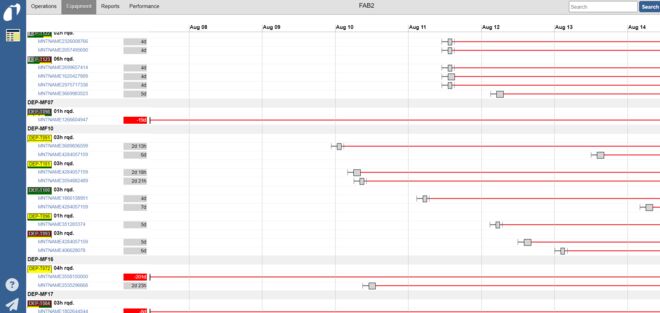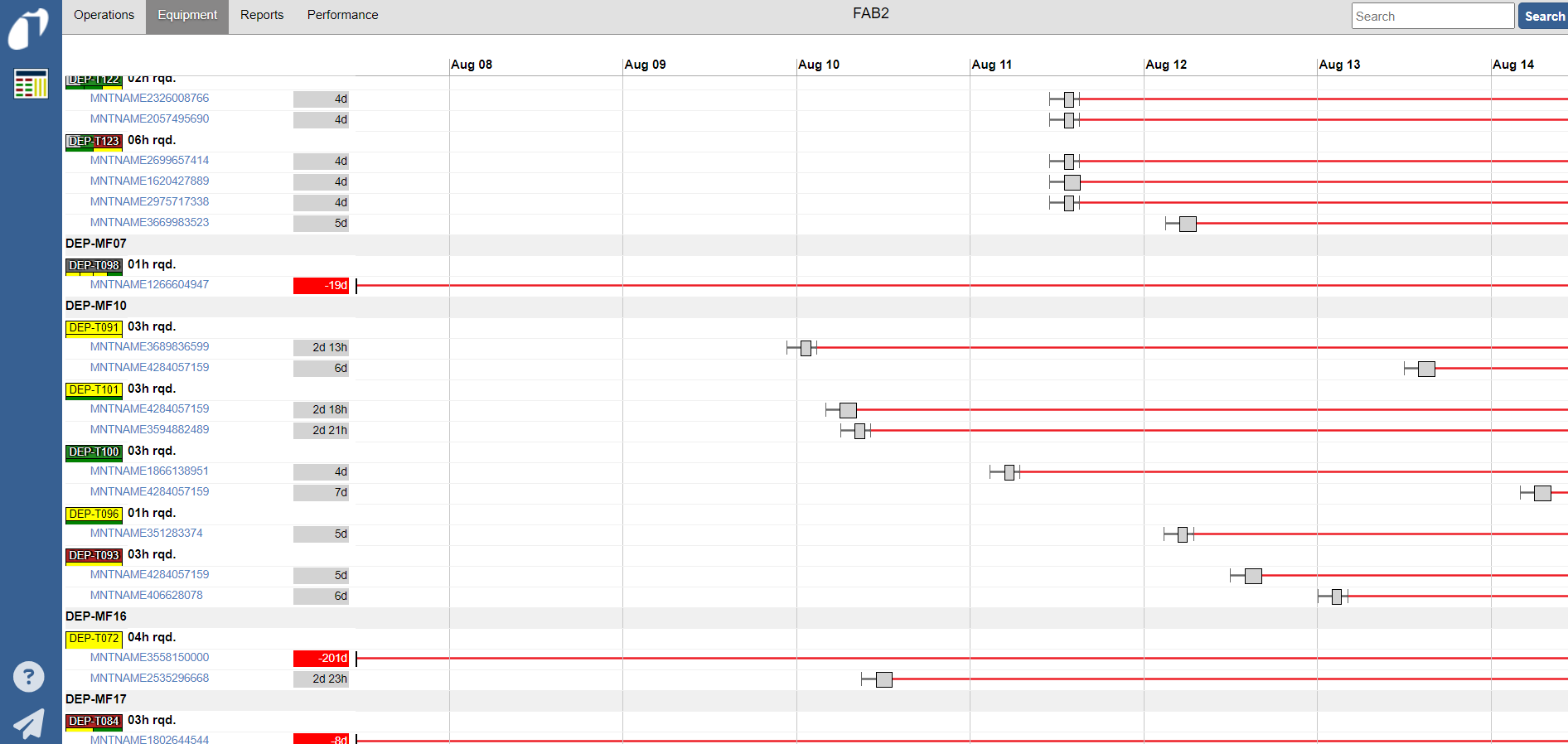 The software is used in the following markets