Factory Operations Optimization
Enhanced Tool Performance
Product configurator
Gemini™ MxG5xx
Flange connection to vacuum chamber
Your configuration has been successfully sent!
Actionable Understanding
Being able to accurately track your equipment states is critical to understanding where you can make improvements. Most equipment state models only record states on the most basic level using maintenance events. Our enhanced logic combines manual maintenance events, begin and end process events, available WIP, and throughput to break down every second on every chamber of every tool into one of almost 100 detailed states. The result is detailed state reporting beyond what was possible before.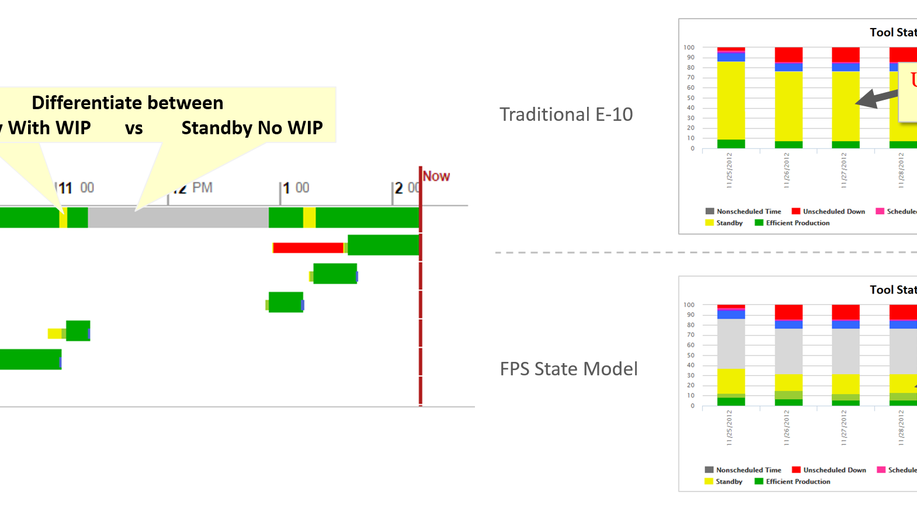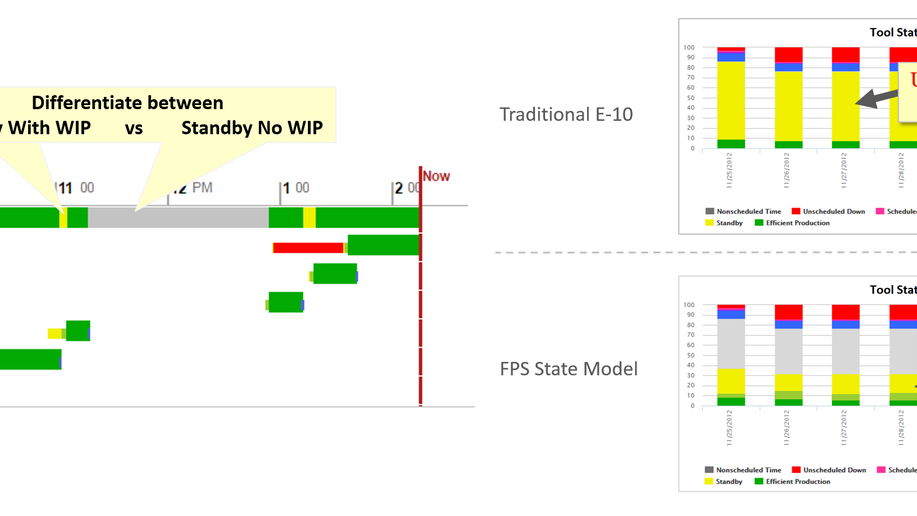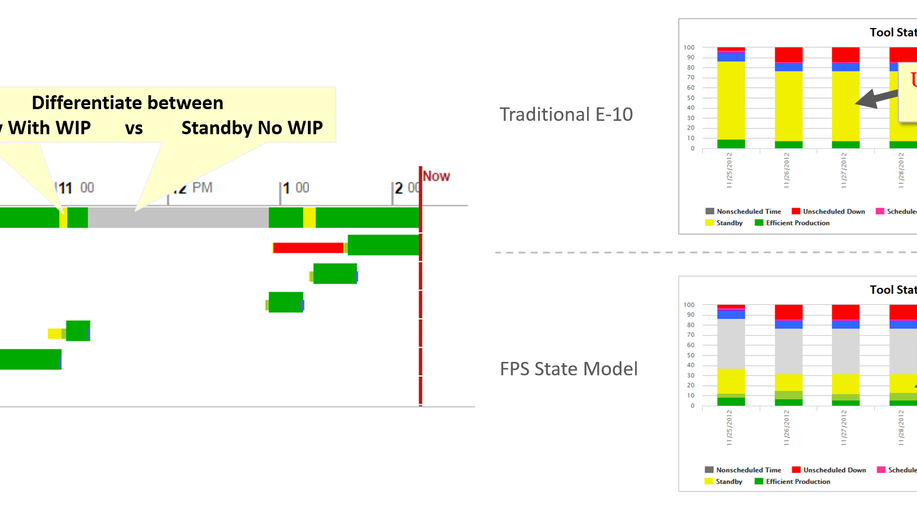 Our Enhanced Tool Performance (ETP) state logic combines traditional E10 tool centric data with WIP States to provide a comprehensive view of fab operational losses not visible with traditional reporting. Identifies operational opportunities to improve use of tools above OEE metrics. We start with your existing tool state model, combine real time information from equipment status, recipe qualifications, WIP location, and many other factors to calculate exactly when a tool state changes to one of the FPS states. The result is an actionable enhanced model that enables you to focus improvement efforts on the areas that will immediately make a difference.
Enhanced Tool Performance is not a standalone application, but a uniquely valuable concept built into the FPS Data Warehouse and available in all FPS Applications.
Smart State Analysis
When states change we look ahead and back to make the correct determination of what state the equipment should have been in the case that an operator doesn't put the equipment in the correct state, or if the state doesn't exist in your state model.
This allows you to see not just loss of efficiency for impacting WIP, but also loss of efficiency due to maintenance activities. Between the increased visibility to inefficient tool performance with WIP and downtime due to maintenance, this provides a powerful tool for a fab manager to drive improvement across an organization.
The software is used in the following markets