NextMove™
Factory Operations Optimization
NextMove™
Operational Clarity through integrated WIP management and location tracking.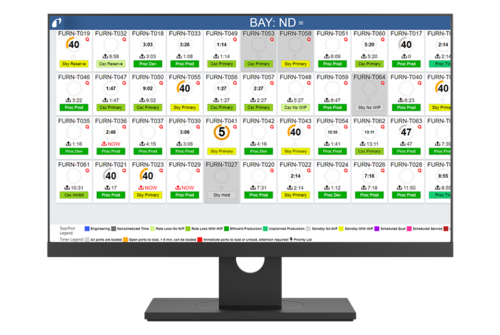 Product configurator
Gemini™ MxG5xx
Flange connection to vacuum chamber
Your configuration has been successfully sent!
Make the Right Moves
In a typical fab without AMHS, transportation accounts for the majority of the time spent by direct labor. Much of this time is wasted on finding lots or moving them when they don't need to be moved. NextMove provides straightforward instructions to operators and material handlers on the factory floor.
NextMove:
Integrates optimal lot-level solutions created by the FPS Scheduler with your actual fab layout, tool configuration and set up, etc.
Directs material handlers to get the lots to the right place at the right time to ensure optimal tool utilization
Provides visual aides to inform an operator when tools in their area will go idle
Eliminates unnecessary and wasteful moves, as well as costly mistakes
As a result, you will
Reduce your cycle time
Allow skilled operators to focus on running tools instead of finding and moving lots
Prevent lost lots
Avoid lapses in constraint tools
"38% increase in deliveries per operator hour."
— 200 MM NextMove Client
"Fabwide 16% increase in moves per operator hour."
— 200 MM NextMove Client
The Right WIP, the Right tool, at the Right time
NextMove knows which actions need to be taken by integrating with a factory's WIP direction software - FPS Schedulers, dispatch rules or other in-house scheduling solutions. It takes this information and turns it into easy-to-follow instructions to operators delivered via an intuitive and attention-grabbing interface. NextMove is proven to increase the accuracy of operators' actions, and reduce wasted labor hours.
Direct Immediate Action
With NextMove installed, an operator can come on to shift with no passdown and understand what needs to happen in the next hour just by looking at a few screens. NextMove features attractive timers that change color and call attention to when an action needs to be performed. Overdue actions are easily identified in red, which adds an extra layer of accountability to the floor. Any passing operator or manager, or engineer watching the floor from the offices, can immediately see overdue actions and decide whether further follow up is needed.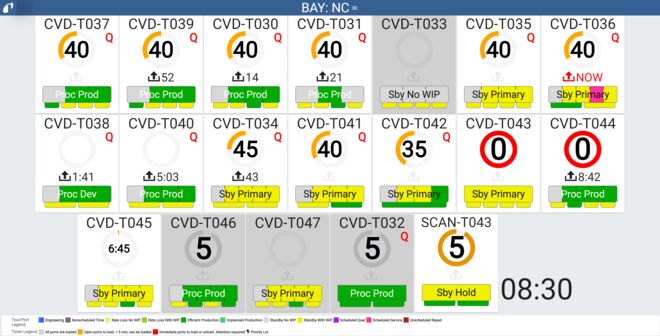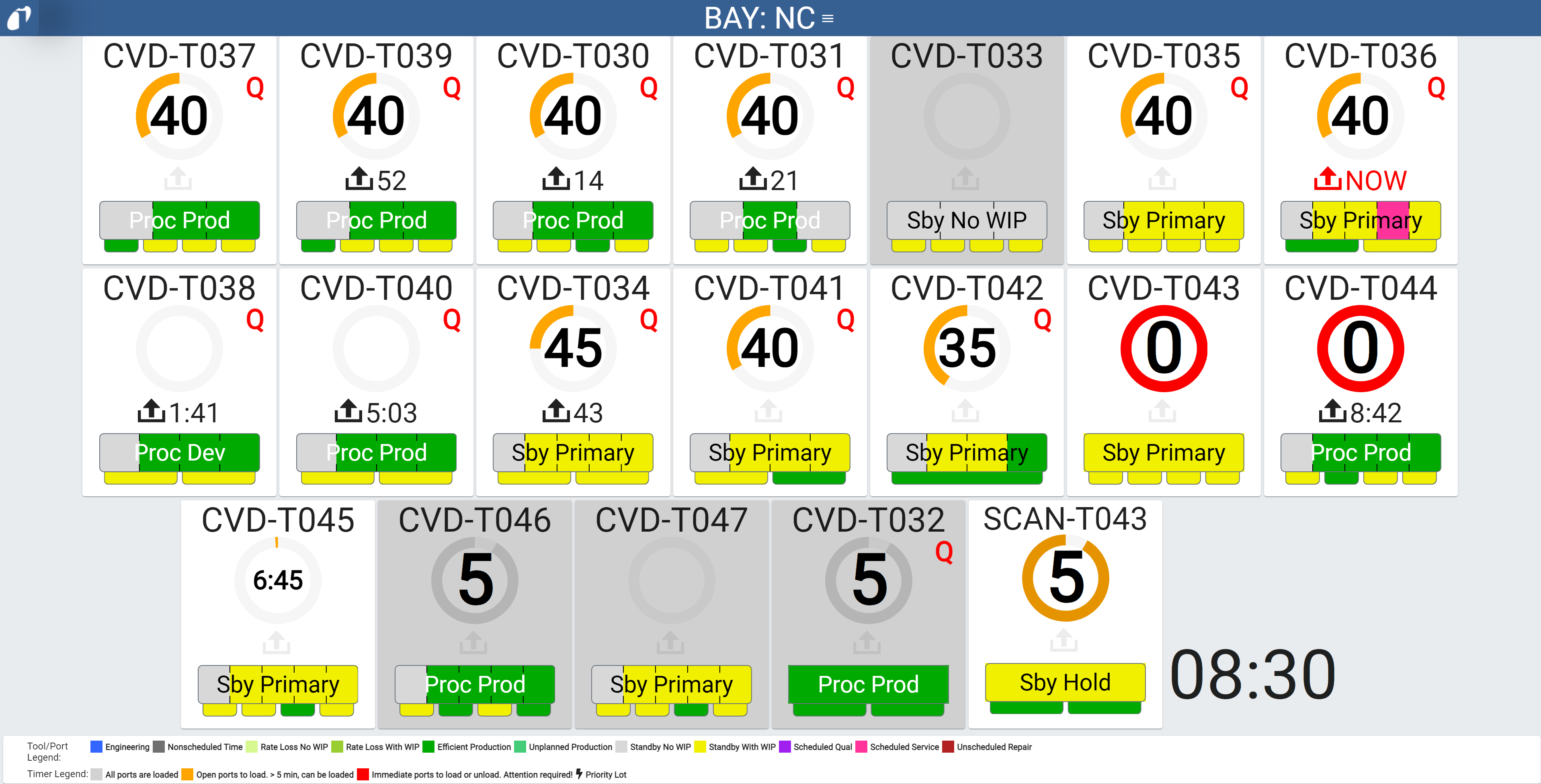 Keep Tools Utilized
NextMove makes it easy for anyone to visually identify when a tool is not being efficiently utilized. Prominent NextMove screens in the Fab raise operational awareness and vigilance. And Vigilance = higher OEE.
NextMove is smart enough to indicate not only how to load a tool to keep it running, but even when to load it so as not to break cascade. Performance differences in critical areas are measured in fractions of a percent, and NextMove is focused on every possible gain.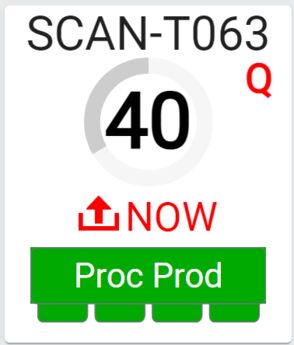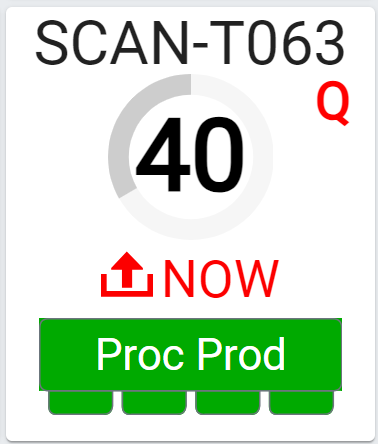 Manage Reticles, Durables
NextMove includes generic inventory management functionality that can keep track of the physical location of any fab asset, wherever it is. NextMove also supports using bar codes and scanners to register movement - of reticles or durables as well as lots.
No more lost reticles
Improved utilization
Complete reticle and durable state model, which is taken into account by the FPS Scheduler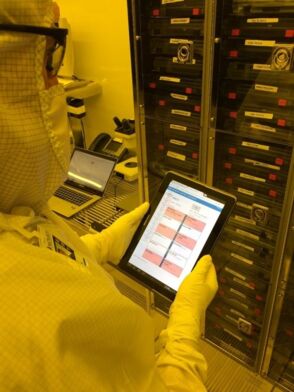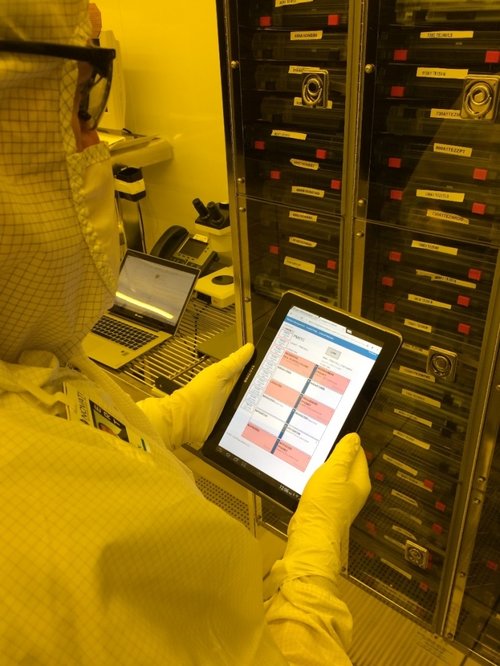 Integrated and Secure
NextMove tracks all actions to the operators that performed them via secure log-ins.
Logging in can be as easy as scanning a badge, swiping past an RFID reader, or reading automatically using vision systems to locate material.
Video camera location tracking and Barcode Integration
RFID Support
Directly Updates MES
Badge In/Out on Carts
The software is used in the following markets