WeiGuang Shares His Experience Working and Living in Taiwan
WeiGuang Shares His Experience Working and Living in Taiwan
Unique opportunity to Experience Advanced Fabs and Traditional Chinese Culture
WeiGuang Wang has joined our Taiwan team to closely follow the developments in semiconductor technology, understand customer needs, and build strong connections between INFICON and its customers.
WeiGuang was born and raised in China. He came to the US to study and after earning his MBA and MIS degrees, he joined the US INFICON team as a software engineer. WeiGuang then worked as an application engineer where he began travelling around the world providing technical support and applications development. He was working as an application development manager for INFICON before he was offered the opportunity to work and live in Taiwan for a year, which he quickly accepted.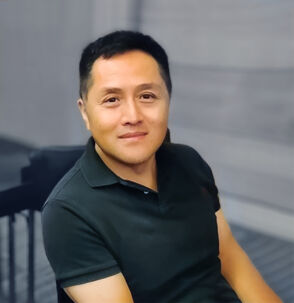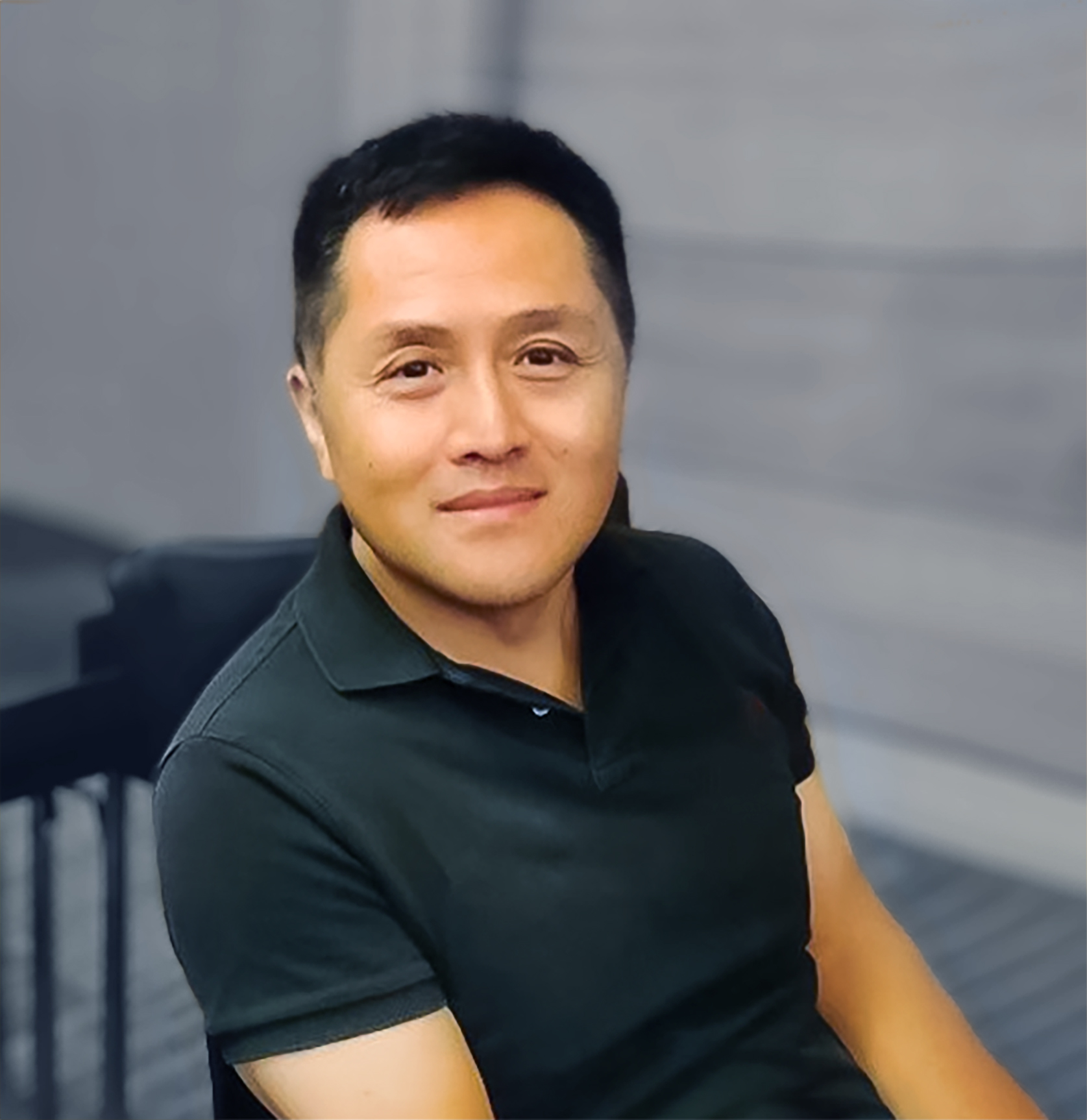 My first visit to Taiwan was in 2010, and I would travel to Taiwan three times a year before the pandemic to provide technical support. Over the years, I have been exposed to many aspects of Taiwan, and the more I got to know it, the more I liked it. I have seen how much the semiconductor industry has grown and how much semiconductor technologies have advanced in Taiwan. Now, Taiwan has the world's most advanced fabs. I can see many opportunities here not only for INFICON business growth, but also for personal growth in terms of learning the latest technologies. Besides advanced fabs and semiconductor technologies, Taiwan also has rich culture, traditions, and natural resources to explore, delicious food, and friendly people to interact with. For me, an important benefit to living in Taiwan is the short flight from my birth city where my parents live, so it is much easier and quicker for me to visit my parents.
"Work Assignment in Taiwan has not only given me a great opportunity to see and work in the world most advanced Fabs and learn the latest technologies used in Semiconductor manufacturing, but also allowed me to explore more traditional Chinese cultures and practices well preserved here in Taiwan. And the delicious local food, friendly people and supportive local coworkers have made my journey in Taiwan very productive and enjoyable."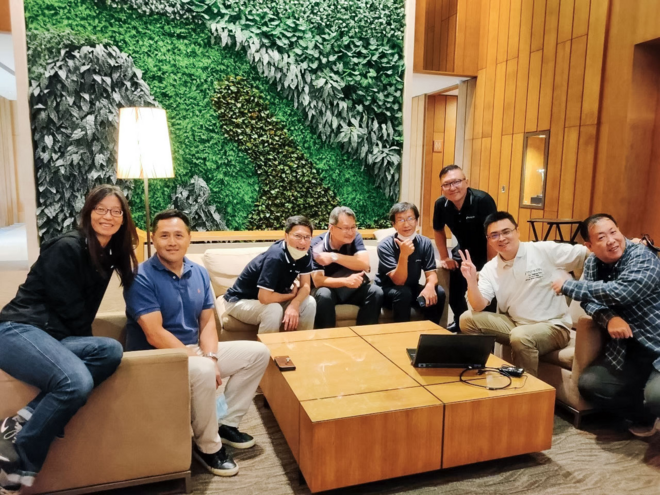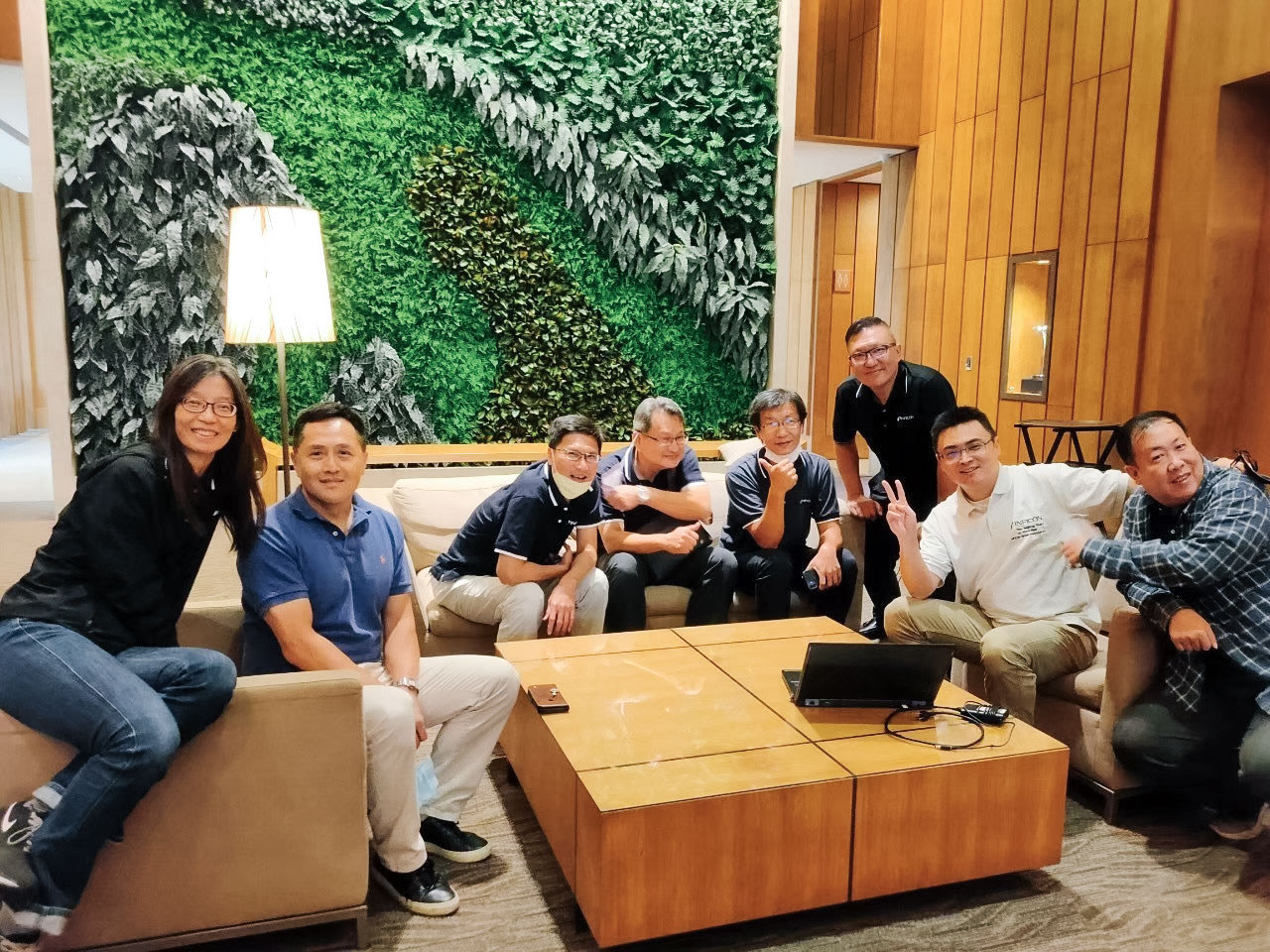 Work in Taiwan
Usually, I go into a fab with our local support teams when a customer encounters a critical issue or has questions or requirements for INFICON products. When working in a fab and helping to solve issues, I am able to ask many questions about the issues the customer has encountered and about the manufacturing process and equipment. The satisfaction of helping customers solve an issue is very rewarding. Solving challenges on the spot has earned INFICON products and support a good reputation with our customers, and at the same time, it is a great opportunity for me to learn about new technology used in manufacturing.
I really enjoy working with the local INFICON customer support teams. They are a group of energetic and hardworking engineers who are at the first line of support, handling all customer requests and issues. We have been working together with many customers on their technical issues, feature requests, and educating them on our newest products and features. Working so closely with the customers has provided me with many great ideas and suggestions, which I feed back to the INFICON teams for feature development and continuous innovation our customers benefit most from.
Read More about the Career at INFICON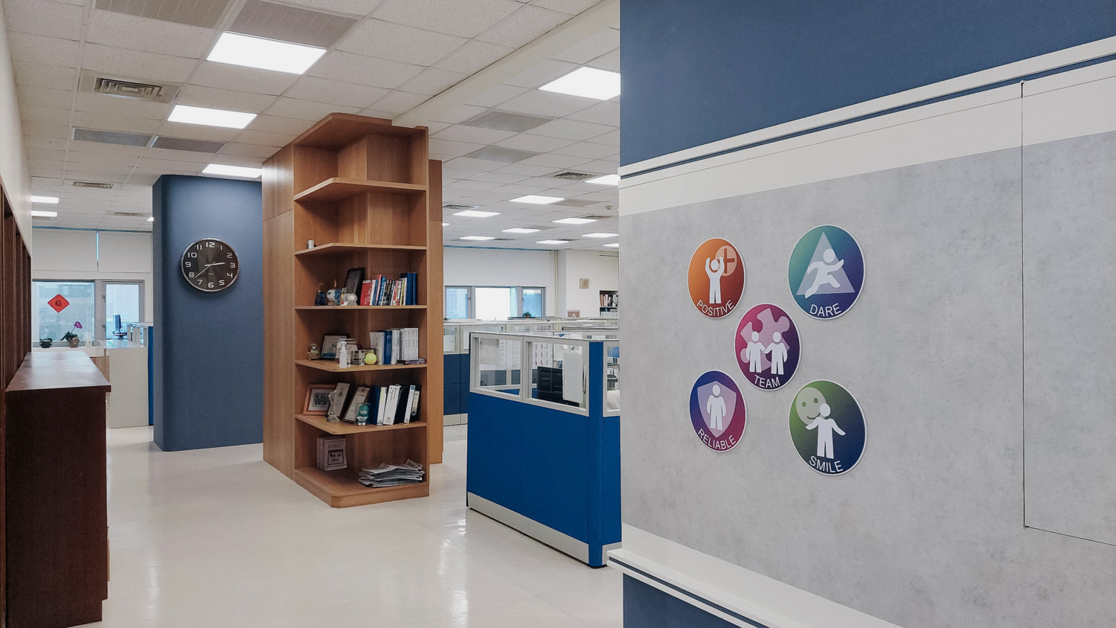 Our office in Taiwan.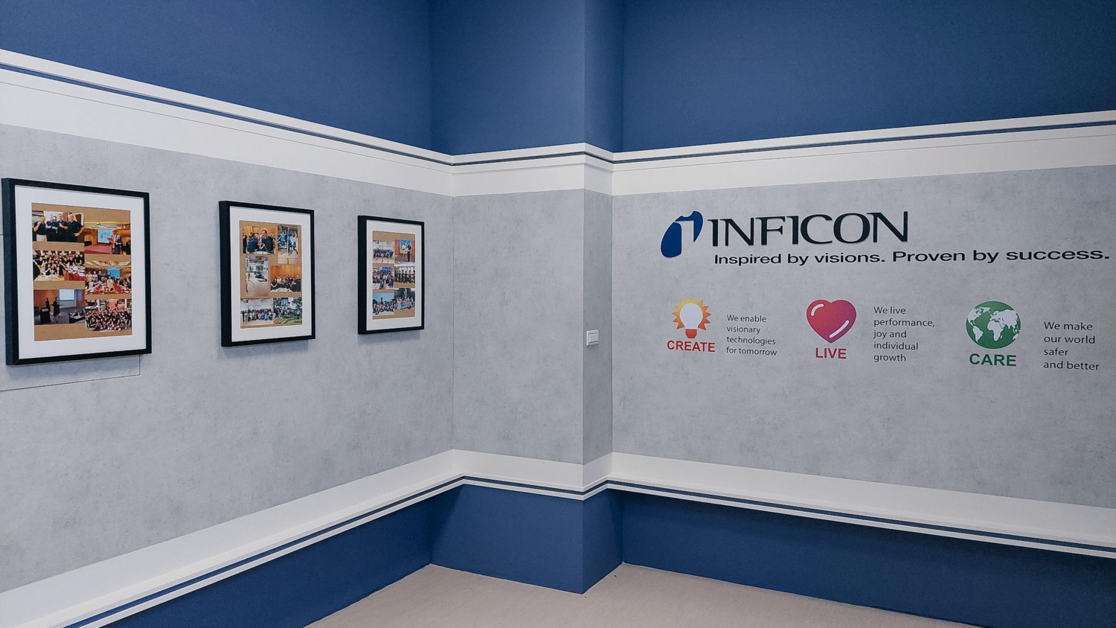 Our office in Taiwan.
Life in Taiwan
Life in Taiwan is fun and colorful. A colleague introduced me to hiking and now it is one of my favorite weekend activities. Hiking is great exercise. It has not only enhanced my physical endurance and relaxed my mind, but also helped me quickly get familiar with and adapt to the local way of life. Because almost every city or county in Taiwan is adjacent to a mountain, hiking on a different mountain each time gives me an opportunity to try various hiking trails with different sceneries, visit cities or counties nearby, and explore the local cultures and specialties. I have hiked more than 20 peaks, and some of them were hiked with Hannah Henley, INFICON ISS President, when she was in Taiwan.
Another one of my favorite weekend activities is to visit Taiwan's night markets, where small street vendors gather outside after sunset to sell their special homemade food or offer some entertaining games for people to play. There are usually tens to hundreds of small vendors depending on where the night market is. Visiting a night market is fun and delicious since there are so many different varieties of finger foods and drinks to choose from at a very affordable price. I have not been disappointed so far with any of my night market visits.
I have also become a fan of bubble tea since coming to Taiwan. Summer in Taiwan is long, hot and humid, a cup of cold and tasty bubble tea is very refreshing and cools you down both physically and mentally. On almost every street, there is a bubble tea shop. And each shop always has its own specialties. If one likes, she or he could have a different flavored bubble tea every day without repeating an order for a year. Having an afternoon bubble tea is a regular social activity in our Taiwan office.
I must admit that working and living overseas is not an easy task. One must face many challenges and difficulties in an all-new environment. But at the same time, living overseas can also be exciting and fulfilling since there are so many new things to see, explore, and experience.
Working and living in Taiwan can be tiring, but it will never be boring!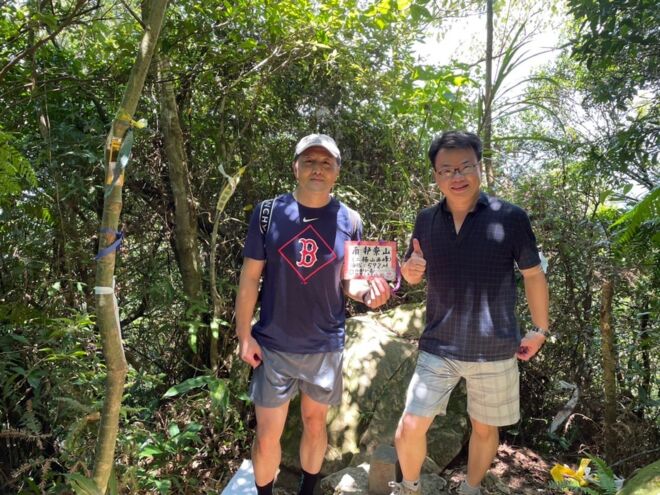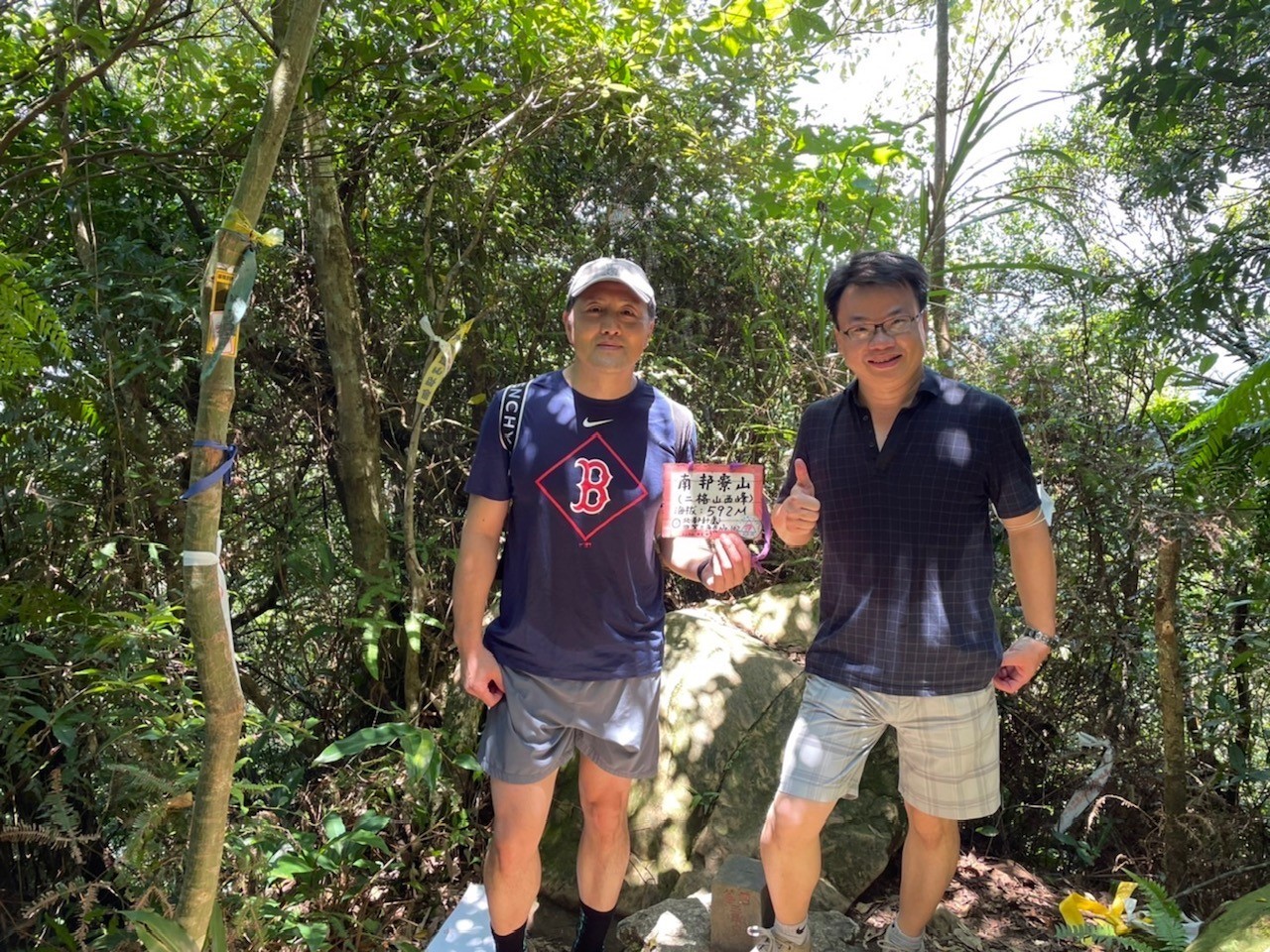 WeiGuang on a hike with an INFICON colleague