A Day in Mika's Role as an Application Engineer at INFICON Japan
A Day in Mika's Role as an Application Engineer at INFICON Japan
Excellence in Vacuum Gauge Service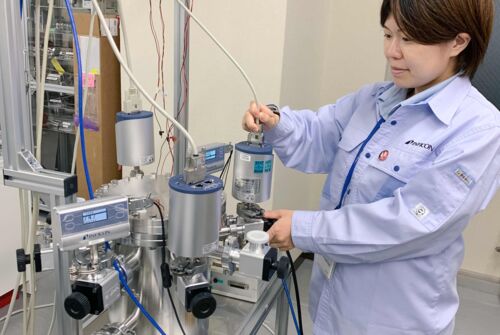 Meet Mika, who joined our INFICON Japan team as an Application Engineer in October 2022. Since she has joined us, Mika has already made a significant impact with her innovative ideas, keen eye for detail, and a knack for precision. Mika's passion lies in vacuum gauges, and she's been seamlessly integrating her expertise with our advanced technologies.
Mika's Role
A typical day for Mika starts with checking her schedule and going through her e-mail inbox. She then looks into the gauges that customers have asked her to investigate. Afterward, she writes the detailed reports summarizing her findings.
In cases where the entire gauge or sensor head needs replacement, Mika ensures a seamless transition, organizing the installation of a new gauge or the replacement of the sensor head. Furthermore, Mika plays an important role in new projects when a customer asks for expert guidance in selecting the right gauge. In these instances, Mika collaborates closely with the Sales team, often accompanying them on customer visits. Her expertise in gauges proves invaluable, particularly in the context of new projects. Choosing the right gauge is very important for the customer's success. This teamwork shows how INFICON always tries to give each customer exactly what they need.
Worldwide Collaboration
With a global presence, we've established application and service centers worldwide, ensuring efficient service delivery to our customers. Mika collaborates with various teams and departments worldwide. This includes local Sales Admin and the Service team in Japan, as well as the Application Engineers in the Business Unit in Balzers, Liechtenstein who are our global experts for vacuum gauges. She also collaborates with the Service team in Liechtenstein and, for larger cases, she contacts product management to solve the incident together.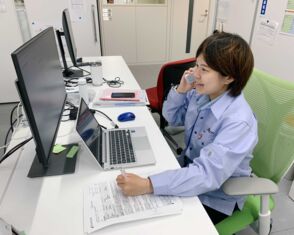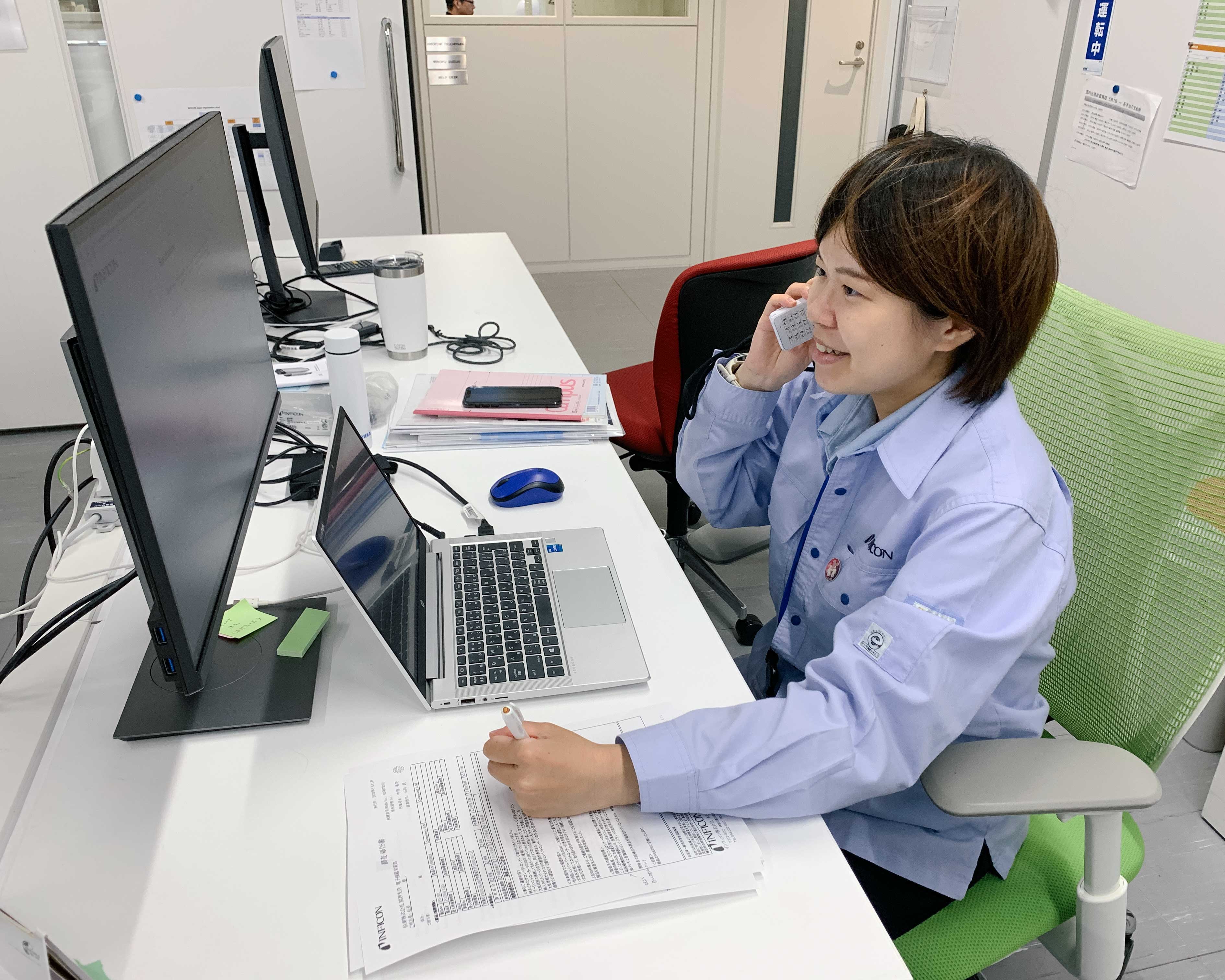 Every day brings a chance to learn something new. I'm grateful for the global support of my team at INFICON.
Process of a Gauge Repair
Customer requests for repair or service are either requested by the contact form on our website, come through the Sales team or through the Japanese service hotline. The Sales contact responsible then sends Mika an e-mail describing the customer's issue. In any case, be it through a phone call, contact form submission, or relayed by the Sales team, the request will be forwarded to Mika for immediate attention. Customer requests for repair or service are of highest priority to her and she always makes sure to prioritize these and address these inquiries promptly.
Once Mika has reviewed the customer's request, she responds, advising them to send the gauge to our YTT Service Center in Kawasaki. As soon as the gauge arrives, Mika picks it up at our YTT Service Center which is just a short walk from our office in Kanagawa Science Park in Kawasaki. After that she analyzes its key components, including the electrical parts and sensor head, in the lab. With a wide range of gauges and different systems available, the issue may vary depending on the specific gauge used. This is where Mika's investigative prowess truly shines. She enjoys thinking outside the box and experimenting until she pinpoints the root cause.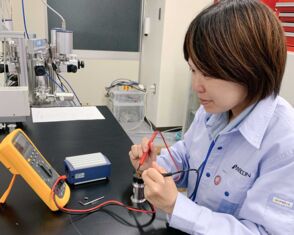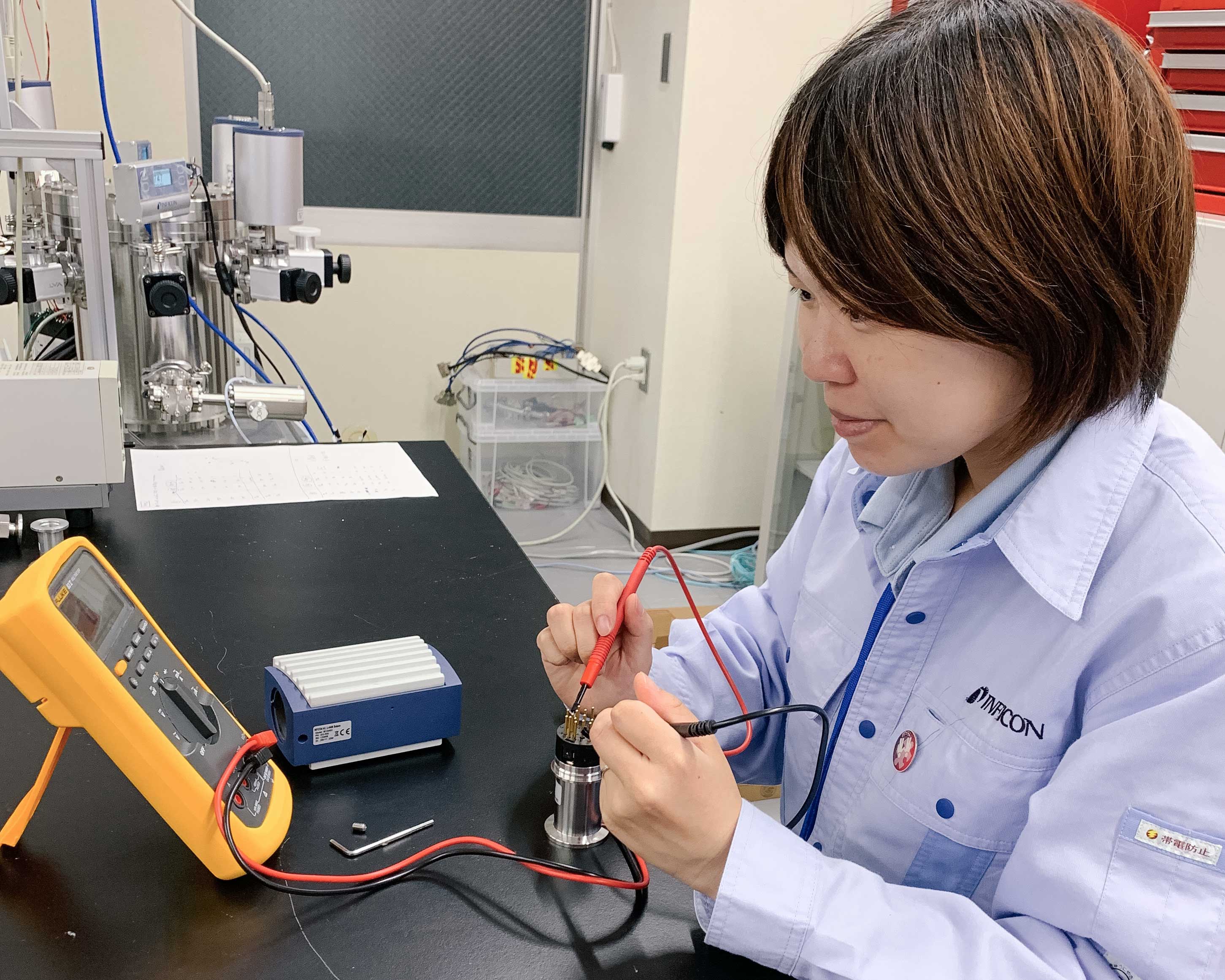 Afterwards, she returns to her desk to compile the detailed report. Depending on the situation, Mika may consult with the Vacuum Control Business Unit in Balzers, Liechtenstein. Mika generates an 8D report to explain the cause behind the gauge's diminished performance.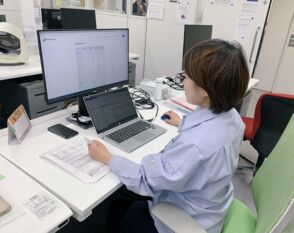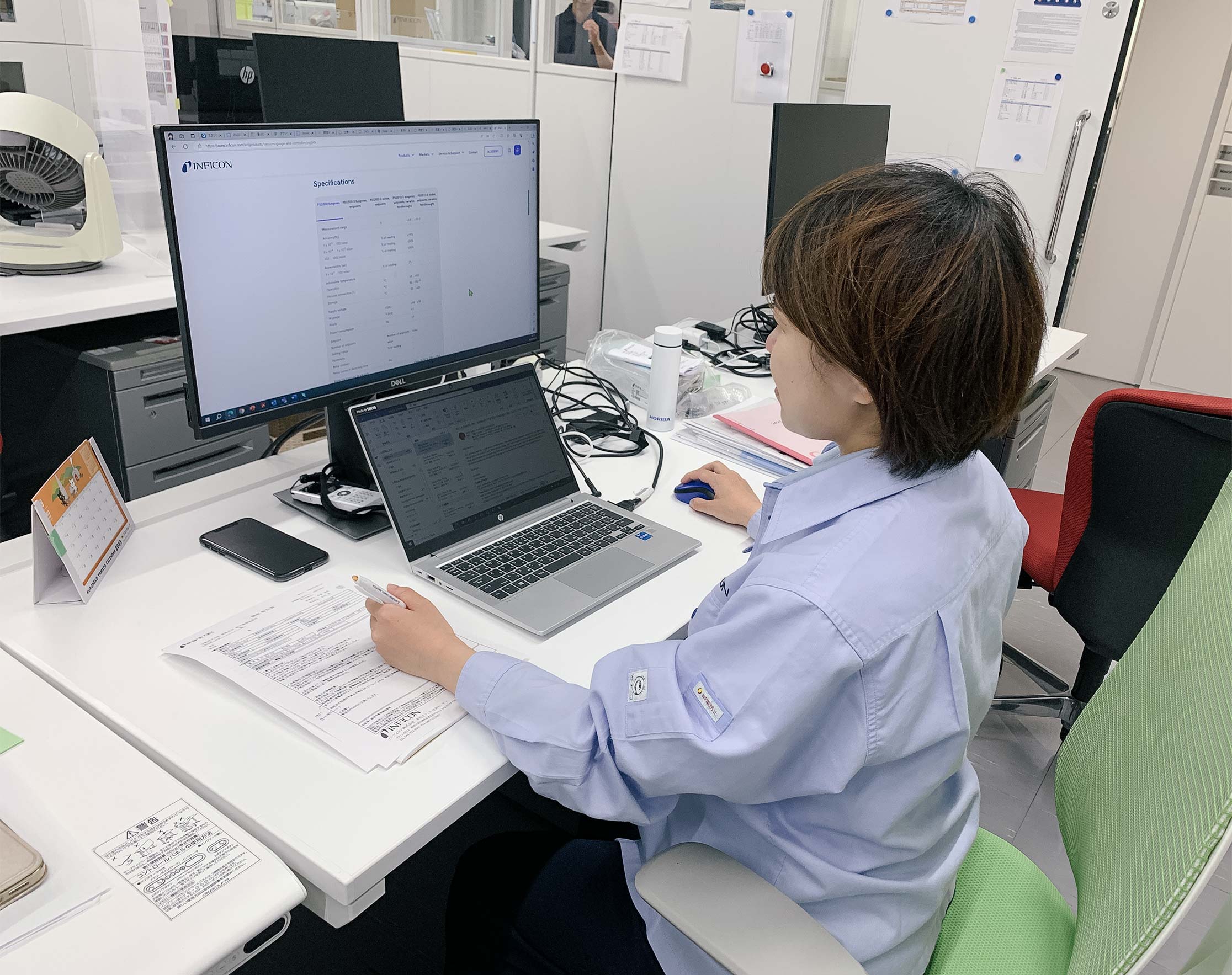 The 8D report, or 8 Disciplines, is a problem-solving method used in industries like manufacturing and engineering. It follows eight structured steps to address and prevent recurring issues. These steps include forming a team, defining the problem, taking immediate containment actions, identifying the root cause, implementing corrective and preventive measures, verifying their effectiveness, and finally, recognizing the team's efforts. This systematic approach ensures not only the resolution of immediate problems but also the prevention of similar issues in the future.
In the majority of cases, it is necessary to replace either the entire gauge or the sensor heads. Taking charge, Mika efficiently arranges a new gauge or the replacement of the sensor head. Subsequently, she ensures that the gauge, along with the detailed report, is dispatched back to the customer, guaranteeing seamless functionality.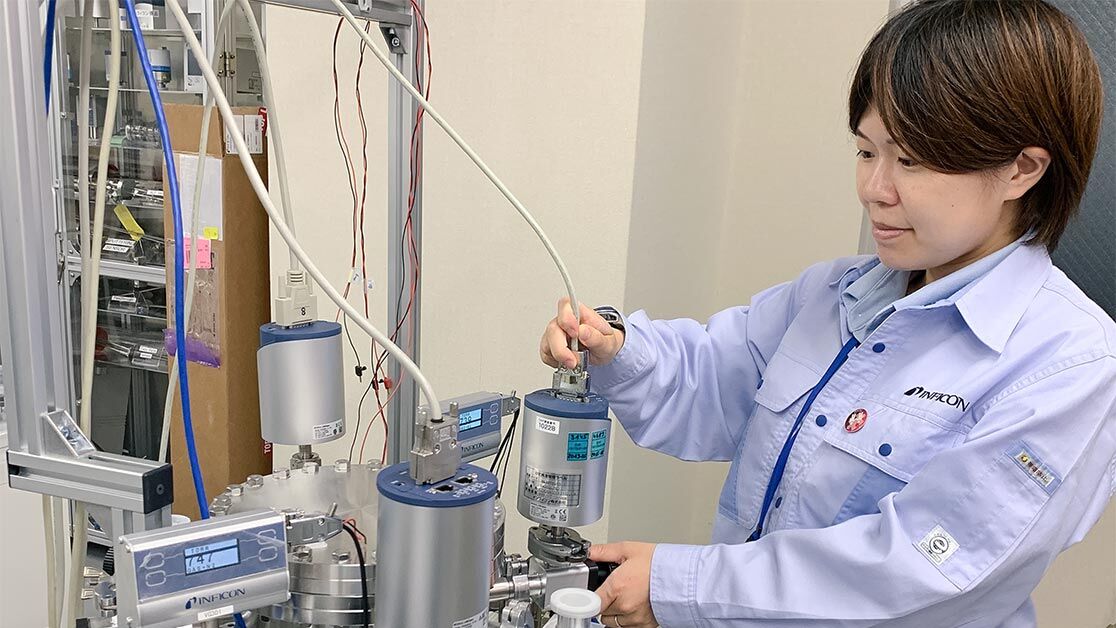 Mika checking the gauge performance by pumping down.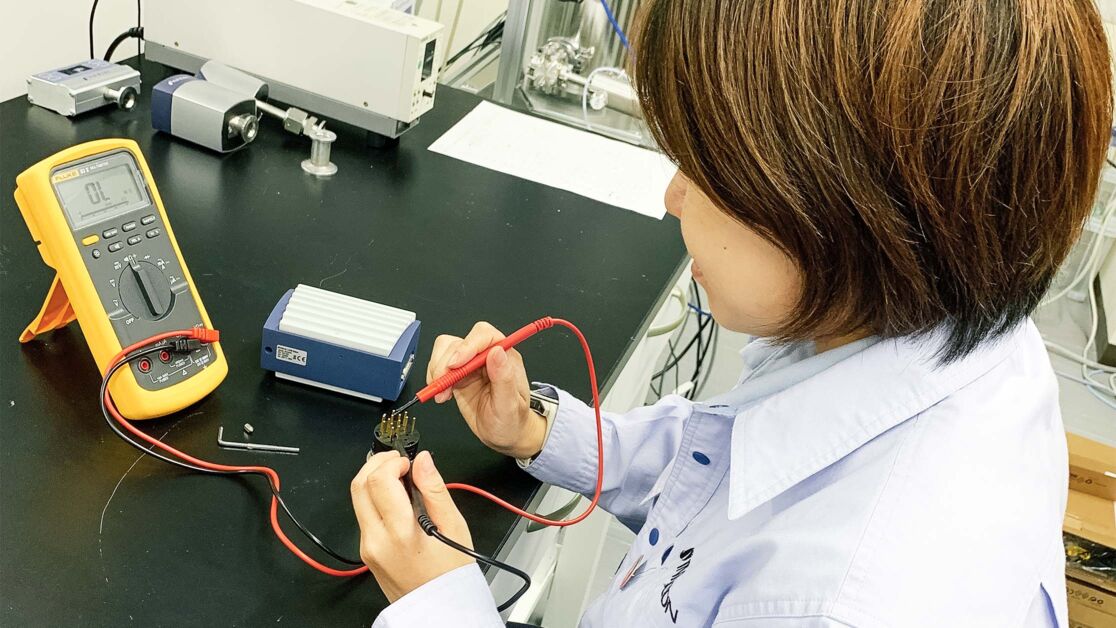 Mika investigating the Gauge. At this step she checks the resistance.
Expert Support
We provide expertise in applications and with equipment integration before and during use.
Repairs
Our expert technicians fully inspect your instrument, providing repairs efficiently.
Failure Analysis
We offer deeper analysis with results reported in a 8D report on request.
Customer Feedback: Enhancing Service Excellence in Mika's Role
After completing a repair or service, Mika works closely with the Sales team to gather feedback from the customer. Customer feedback is highly valued at INFICON, and Mika is always interested to know how satisfied they were with our service. This valuable input helps us continually improve and ensure that we meet and exceed customer expectations in every interaction.