Japan
Japan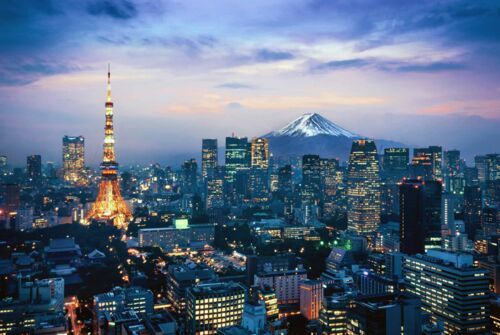 We are committed to provide excellent support and services for our products throughout Japan.
Our main office is located in Kawasaki: Kanagawa Science Park (KSP) is Japan's first urban science park located within 20 minutes from the city center Tokyo, and 35 minutes from Yokohama with good access and advanced concentration area for leading companies and research institutes under the concept of "a base where R&D-type companies are born, natured, and interacted.
Our teams are located in five local areas in Miyagi (Sales), Kanagawa (Sales and Service), Aichi (Sales and Service), Hiroshima (Sales and Service), Osaka (Sales), and Kumamoto (Sales) and serves customer support locally.
We aim to establish local services in each sales offices locations to provide customer's support on site.
You can experience working in Japan from North to South locations, explore different cultures, technology and people.
We are welcoming U-tern job change or challenging working in local sites and we are looking for professional who can drive "Challenge and Innovation" with our team.
We are productively investing in human resources, which are the key to our development.
Benefits at INFICON in Japan
Flexible work place
Opportunities for further training and development
Exciting and callenging tasks
International Teams
Medical Support :Providing a medical check-up every year
Comprehensive benefits(Club Activity Support )
Our locations in Japan
Kawasaki
Kanagawa Science Park R&D D-7F
3-2-1 Sakado, Takatsu-ku, Kawasaki-shi, Kanagawa
213-0012
Kawasaki
YTT Bldg.Annex
6-14-10 Futago, Takatsu-ku, Kawasaki-shi, Kanagawa,
213-0002 
Sendai
Oak Tree Sendai 1F
2-1-61Kakyoin, Aoba-ku, Sendai-shi, Miyagi
980-0013
Kasugai
3-7-21 Nyoisaru-cho, Kasugai-shi, Aichi
486-0918
Osaka
Esaka-toyu Bldg312
10-8 Hiroshiba-cho, Suita-shi, Osaka
564-0052
Hiroshima
Higashi-Hiroshima Sea Place 5F
10-30 Saijyo-Sakae-machi, Higashi-Hiroshima-shi, Hiroshima
739-0015
Kumamoto
THE・PLACE HANABATA Bldg 6F
1-28 Shin-Shigai, Chuo-ku, Kumamoto-shi, Kumamoto
860-0803