SmartFDC™
Process Control
SmartFDC™
Using Machine Learning technologies, SmartFDC empowers engineers with easy-to-use tools focused on reducing product risk and rapidly resolving production issues.
Product configurator
Gemini™ MxG5xx
Flange connection to vacuum chamber
Your configuration has been successfully sent!
SmartFDC reduces the time to implement a Fault Detection program, maximizes excursion detection capabilities, and provides powerful analytical tools to engineers of all skill levels.
Apply Sensing technologies - Connecting critical systems - Predicting real-time issues.
Empower Your Engineers Through Unparalleled Machine Learning Fault Detection
INFICON's SmartFDC™ System provides unparalleled capability to automatically translate collected data into meaningful information. INFICON uses this information to develop deeper insights into tool capability and optimization. Working alongside domain specific FDC techniques, our powerful unsupervised Machine Learning methods enable SmartFDC to detect when changes occur in the process while giving engineers tools to identify and correct issues quickly.
Automatic Machine Learning of every process in the factory
Integration 3rd Party FDC Data enables factories with export capabilities to get the benefits of Machine Learning
Edge Computing lowers costs for adding Machine Learning capabilities and allows processing at the collection source
Engineering Analytical Tools reduce scrap and improves process control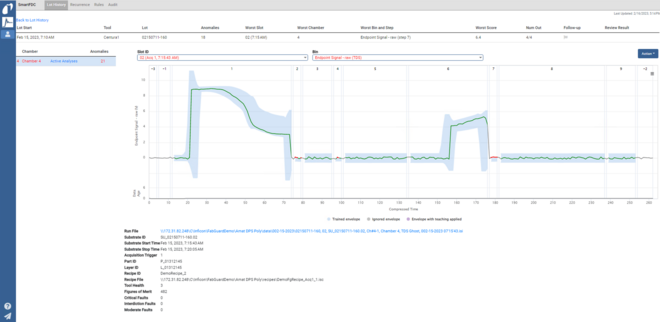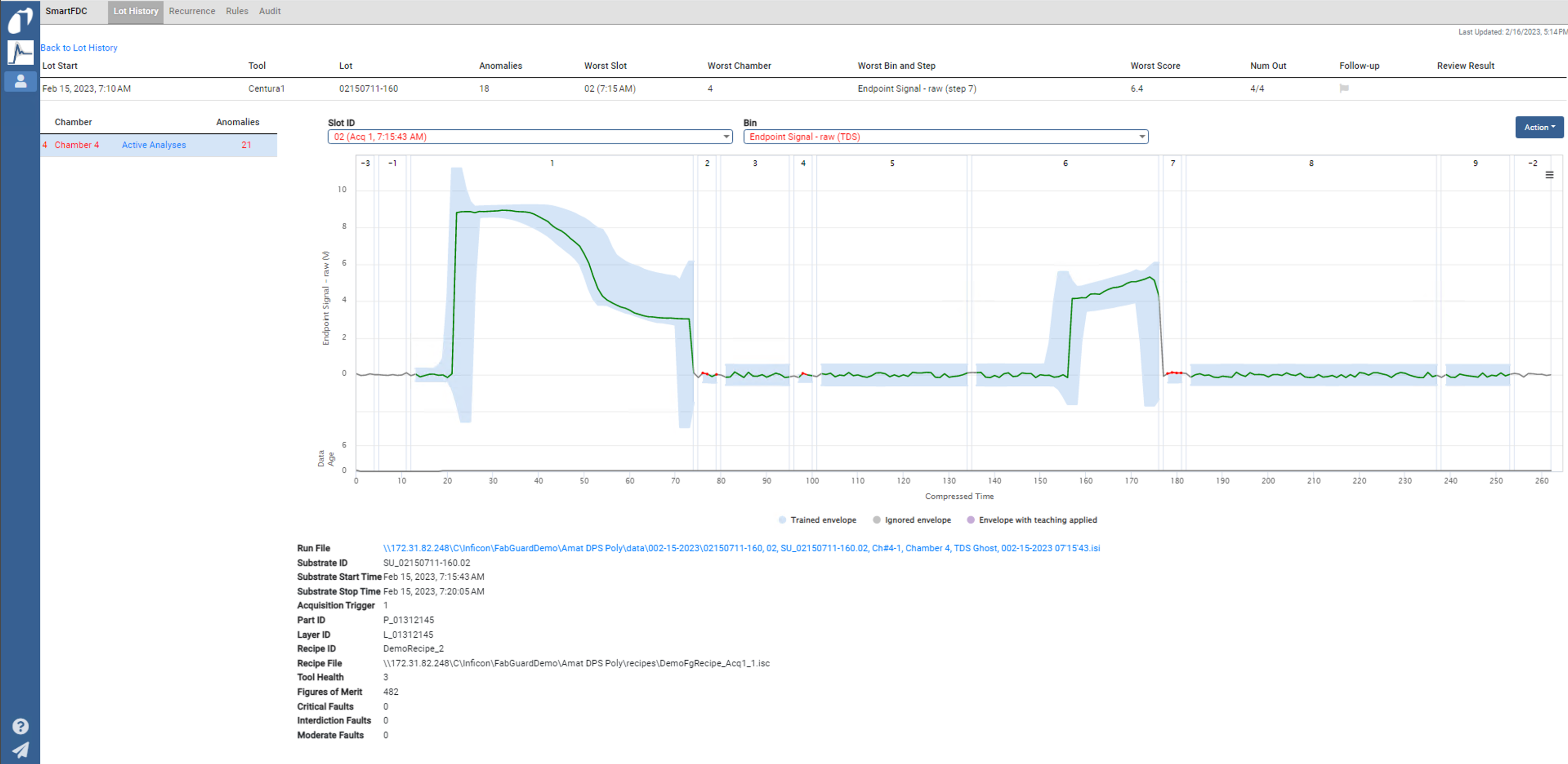 Analytical Tools for All Engineers
SmartFDC uses Machine Learning (ML) to empower process and equipment engineers with easy-to-use tools to reduce product risk and rapidly resolve production issues while automatically providing Fault Detection and Classification (FDC) coverage.
Engineers of all skill levels have access to the automated and easy to interpret ML analysis results that provides a reduction in the time to detect inline issues and diagnose excursions identified by the system.
While the system fine tunes the learning, engineers are provided insight into the processes and equipment that enhance their ability to identify and troubleshoot issues.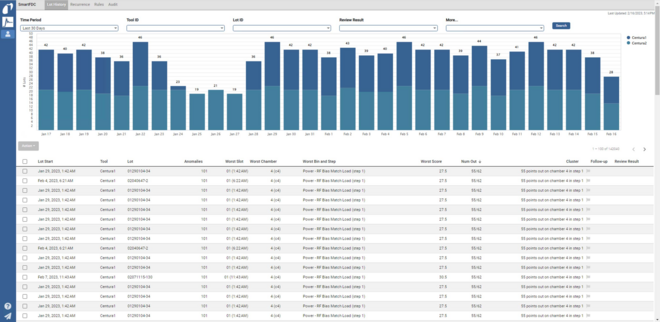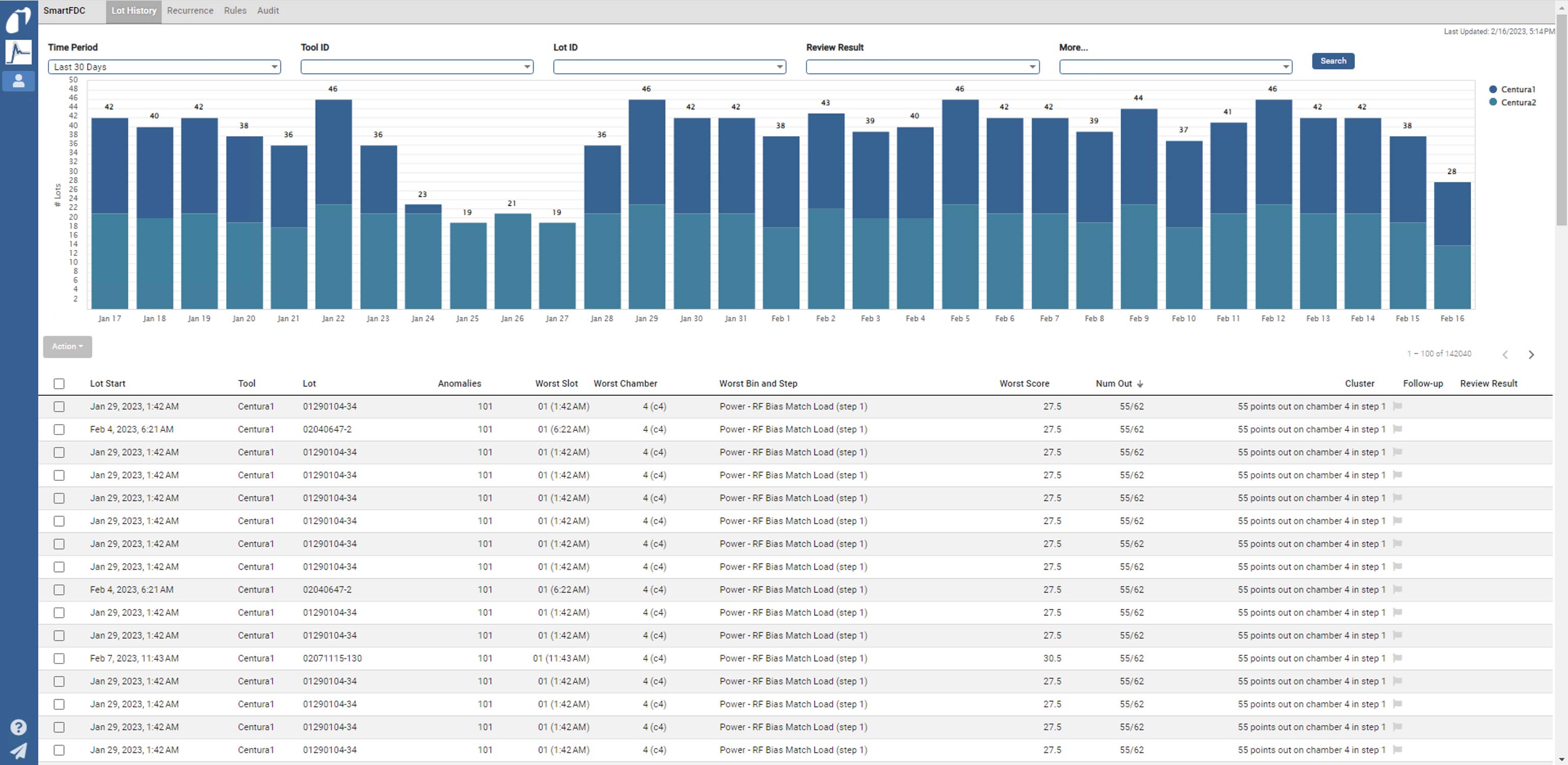 Augment Existing FDC Systems
Merge Machine Learning and engineering experience into a single intuitive platform. SmartFDC architecture enables factories to add capabilities to existing 3rd party FDC systems, including the INFICON FabGuard FDC System, with ML technology that can target specific process areas or broadly cover the entire facility.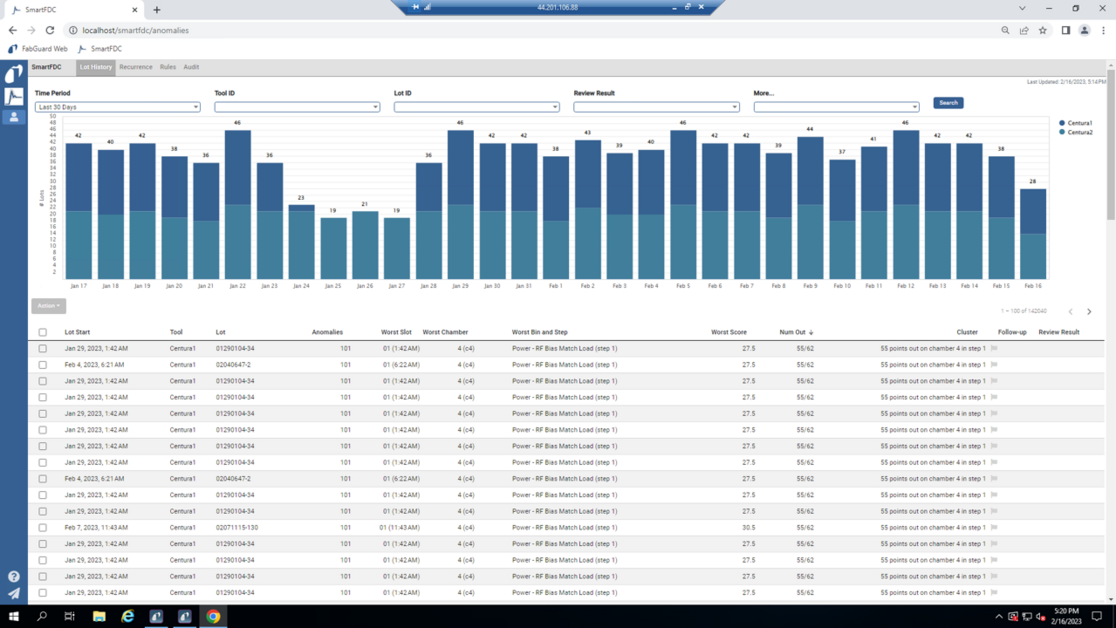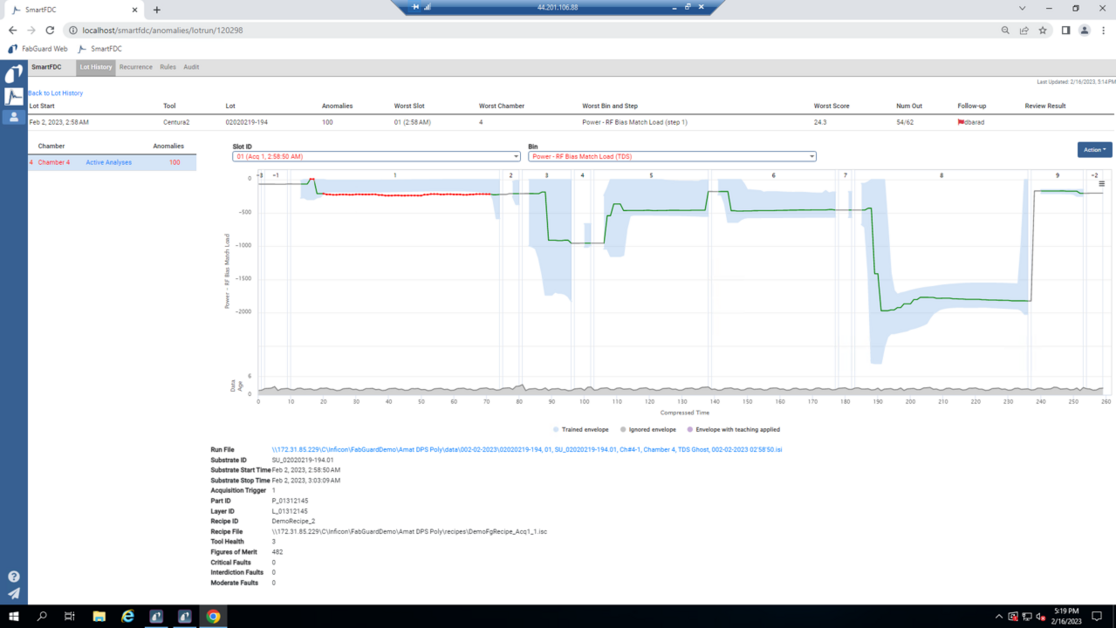 The software is used in the following markets