IRC081
Vacuum Gauge Controller
IRC081
Setting the new standard with the Ion Reference Gauge IRG080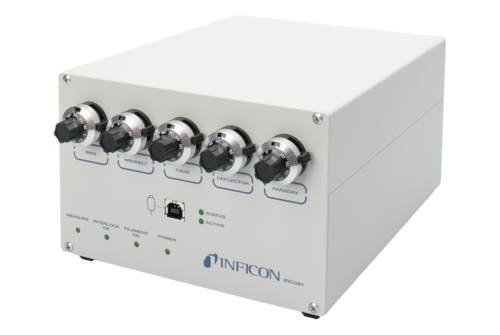 Product configurator
Gemini™ MxG5xx
Flange connection to vacuum chamber
Your configuration has been successfully sent!
The Ion Reference gauge Controller IRC081 and its User Interface are an operating and display interface to the standardized Ion Reference Gauge IRG080. IRC081 delivers precise and reference total pressure measurement and local control for the IRG080 gauge. Read-out and switch on/off functionality are available remotely via an USB computer interface.
Thanks to the intuitive included "IRC081 User Interface" software, selected settings and measured pressure value can be conveniently graphically displayed. The IRC081 operating unit is offered with different sets of cable length.
Advantages
Operating and display solution for accurate vacuum pressure measurement
User control on all IRG080 gauge parameters set
Simple manual operation with 5 potentiometers
User Interface connection via USB-B port to PC
PC Software in LabVIEWTM
Data log and parameter log functionality
External port for status and vacuum interlock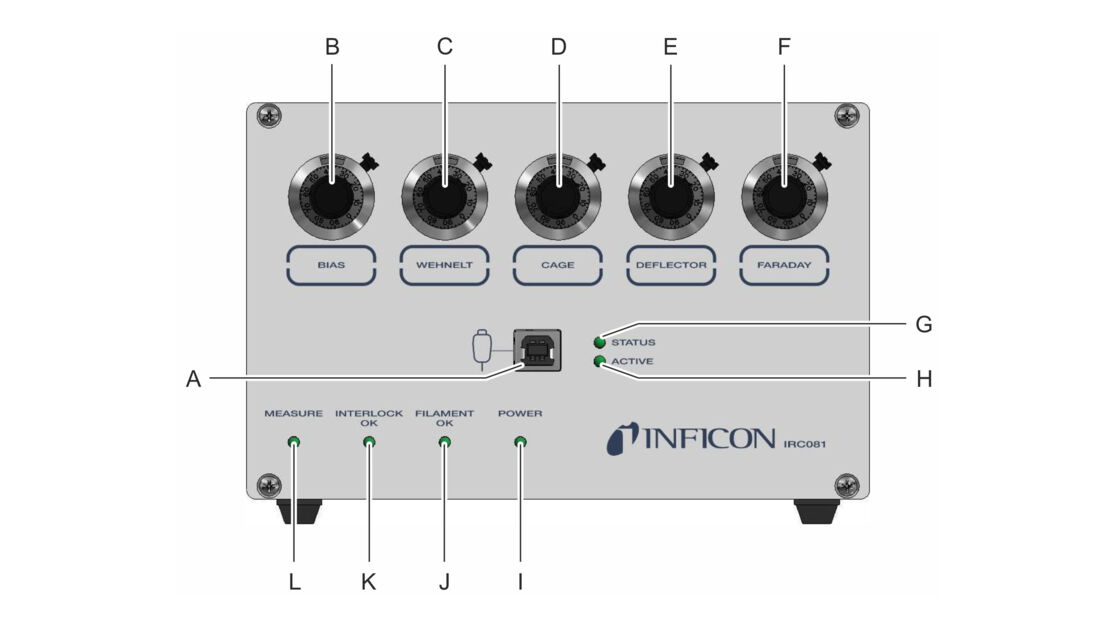 IRC081 Front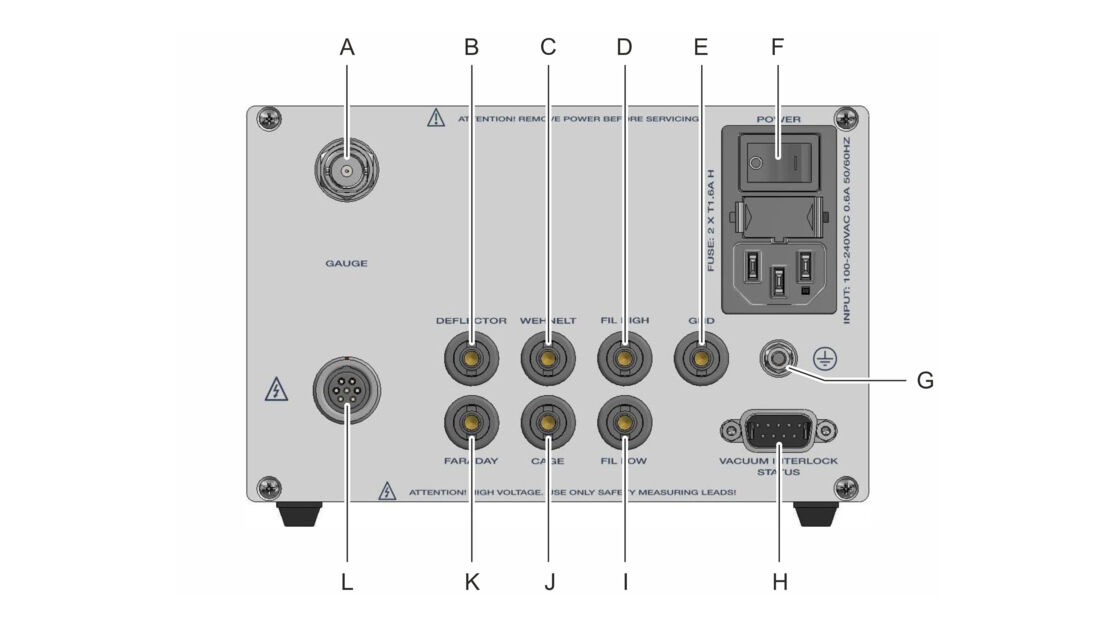 IRC081 Back
| | |
| --- | --- |
| A | USB port for connection to the PC |
| B | BIAS knob for setting the cathode bias voltage |
| C | WEHNELT knob for setting the Wehnelt voltage |
| D | CAGE knob for setting the cage (anode) voltage |
| E | DEFLECTOR knob for setting the deflector voltage |
| F | FARADAY knob for setting the Faraday voltage |
| G | STATUS LED display for USB connection |
| H | ACTIVE LED display for USB connection |
| I | POWER LED display |
| J | FILAMENT OK LED display |
| K | INTERLOCK OK LED display |
| L | MEASURE LED display |
| | |
| --- | --- |
| A | GAUGE connection (ion collector current input) |
| B | DEFLECTOR measuring socket (deflector voltage) |
| C | WEHNELT measuring socket (Wehnelt voltage) |
| D | FIL HIGH measuring socket (bias voltage – upper value) |
| E | GND measuring socket |
| F | Power supply with power switch and device fuses |
| G | Attachment and grounding screw for internal protective conductor |
| H | VACUUM INTERLOCK/STATUS connection |
| I | FIL LOW measuring socket (bias voltage – lower value) |
| J | CAGE connection (anode voltage) |
| K | FARADAY connection (Faraday voltage) |
| L | GAUGE connection (Interface to Sensor) |
User Interface
Your single control window via the IRC081 User Interface
Measurement on/off control
Emission current control
Full display with pressure value, set voltage values, measured current values, transmission rate
Graph display of the current pressure and current values
Manual or auto set-up of the ion current measurement range
Display fir gas type correction and sensitivity (configurable)
Interlock and system status display
Warning and instruction message area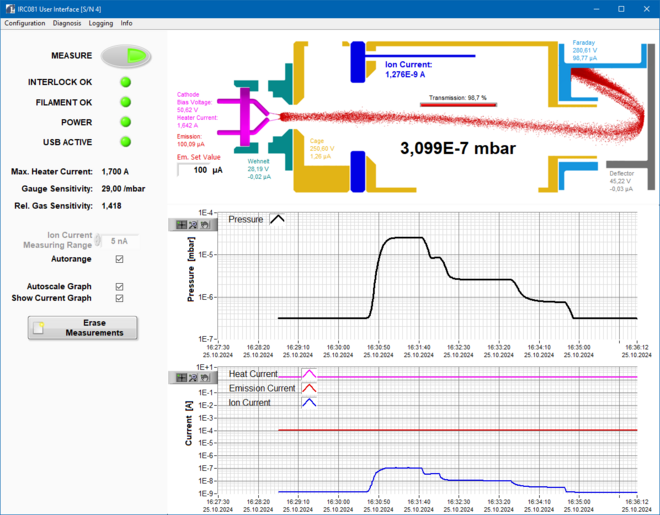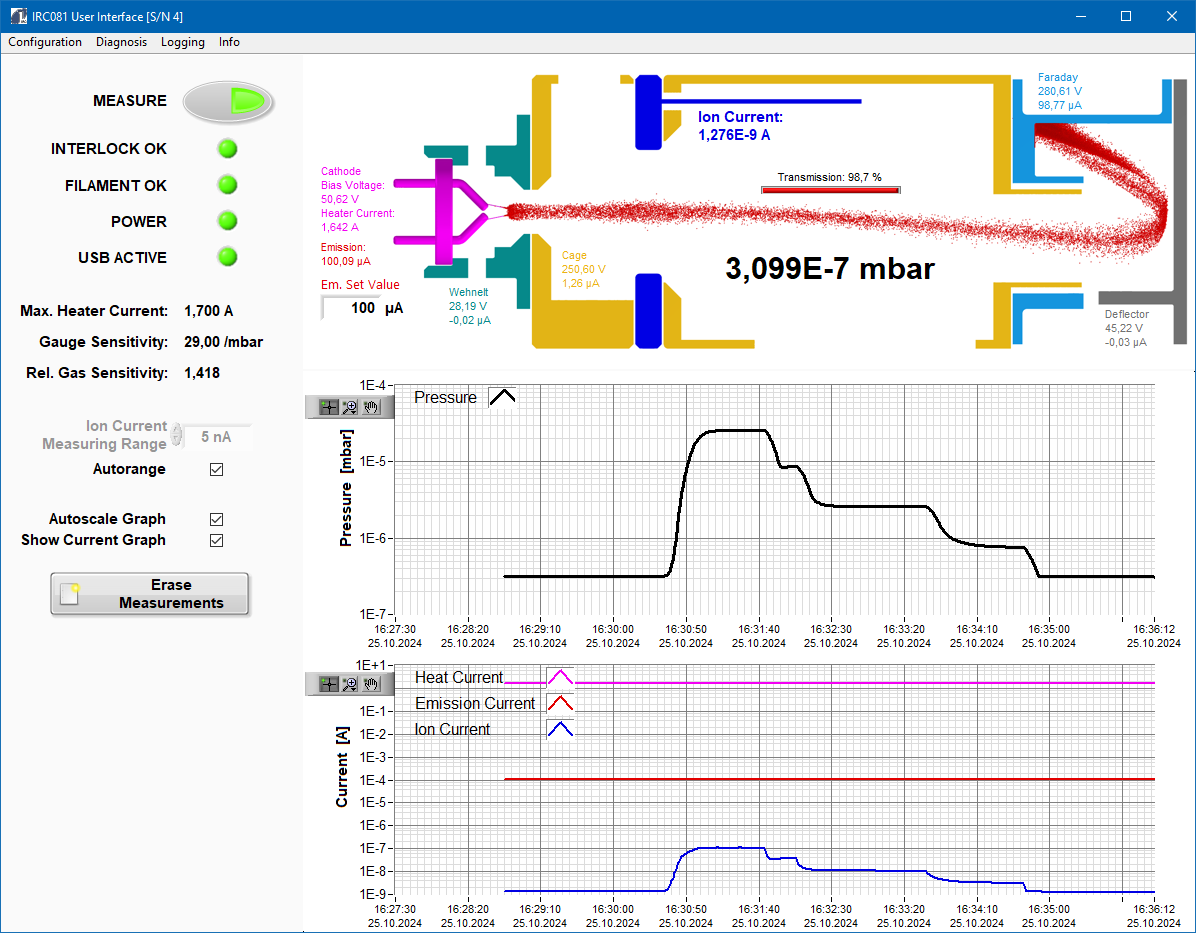 Full gauge configuration
Gas type
Sensor sensitivity (mbar-1)
Maximum filament heater current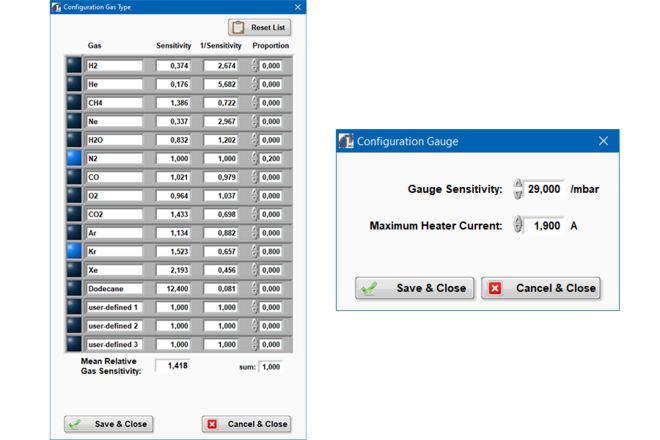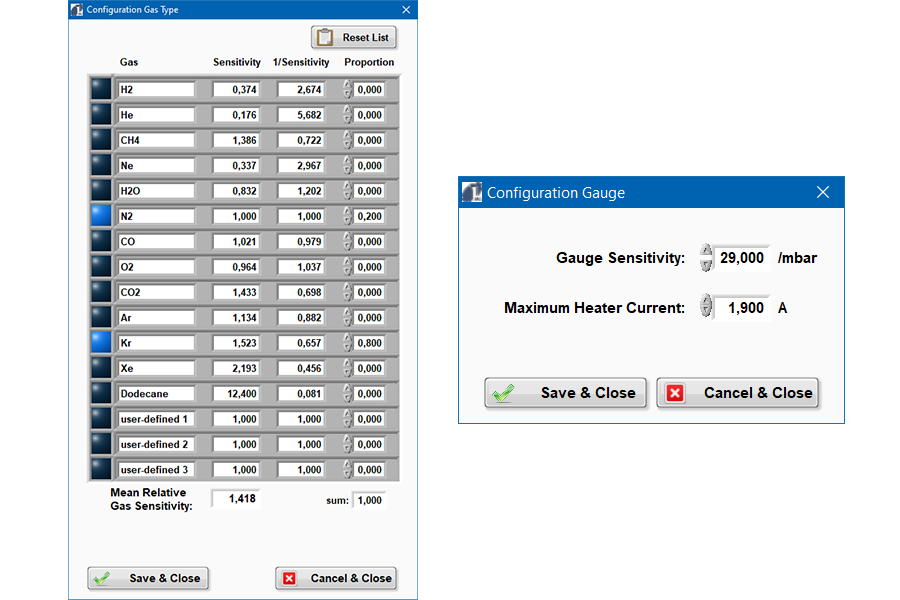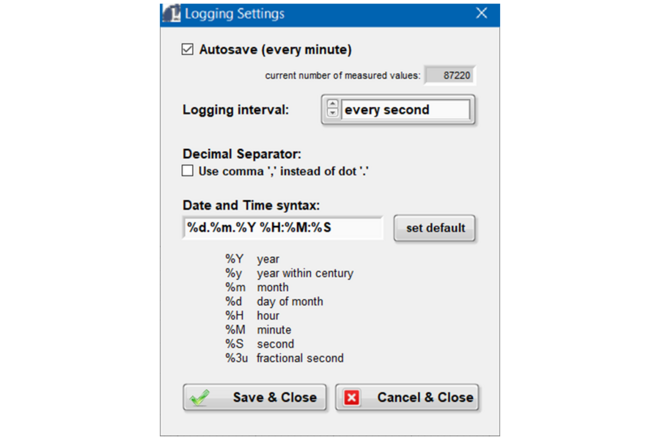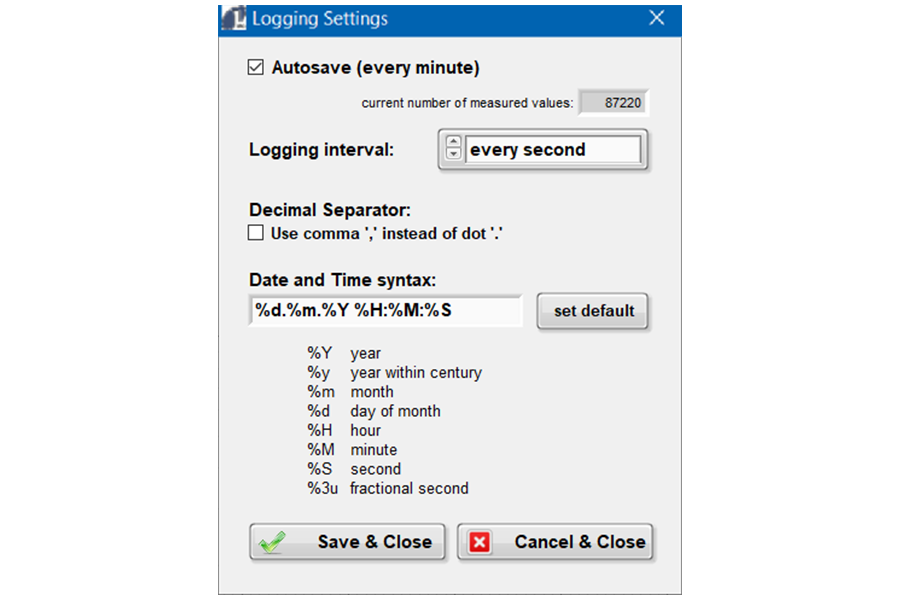 The product is used in the following markets