TEK-Mate®
Refrigerant Leak Detector
TEK-Mate®
Proven Heated Diode Technology in an Affordable Package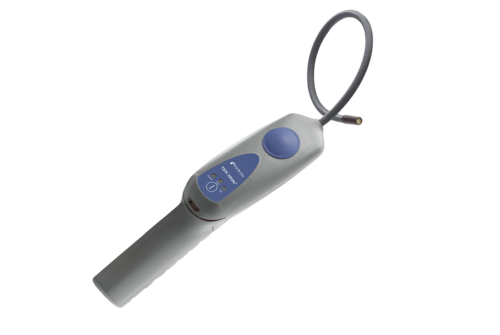 Product configurator
Gemini™ MxG5xx
Flange connection to vacuum chamber
Your configuration has been successfully sent!
TEK-Mate is the ideal refrigerant leak detector for the light-to-medium duty user who demands reliable leak detection at a budget-friendly price.

Features such as the INFICON heated diode sensor, variable intensity audible and visual alarms and automatic compensation for changing background refrigerant concentrations make TEK-Mate the best bargain in refrigerant leak detectors.

See for yourself why TEK-Mate is the #1 selling refrigerant leak detector in the HVAC/R market.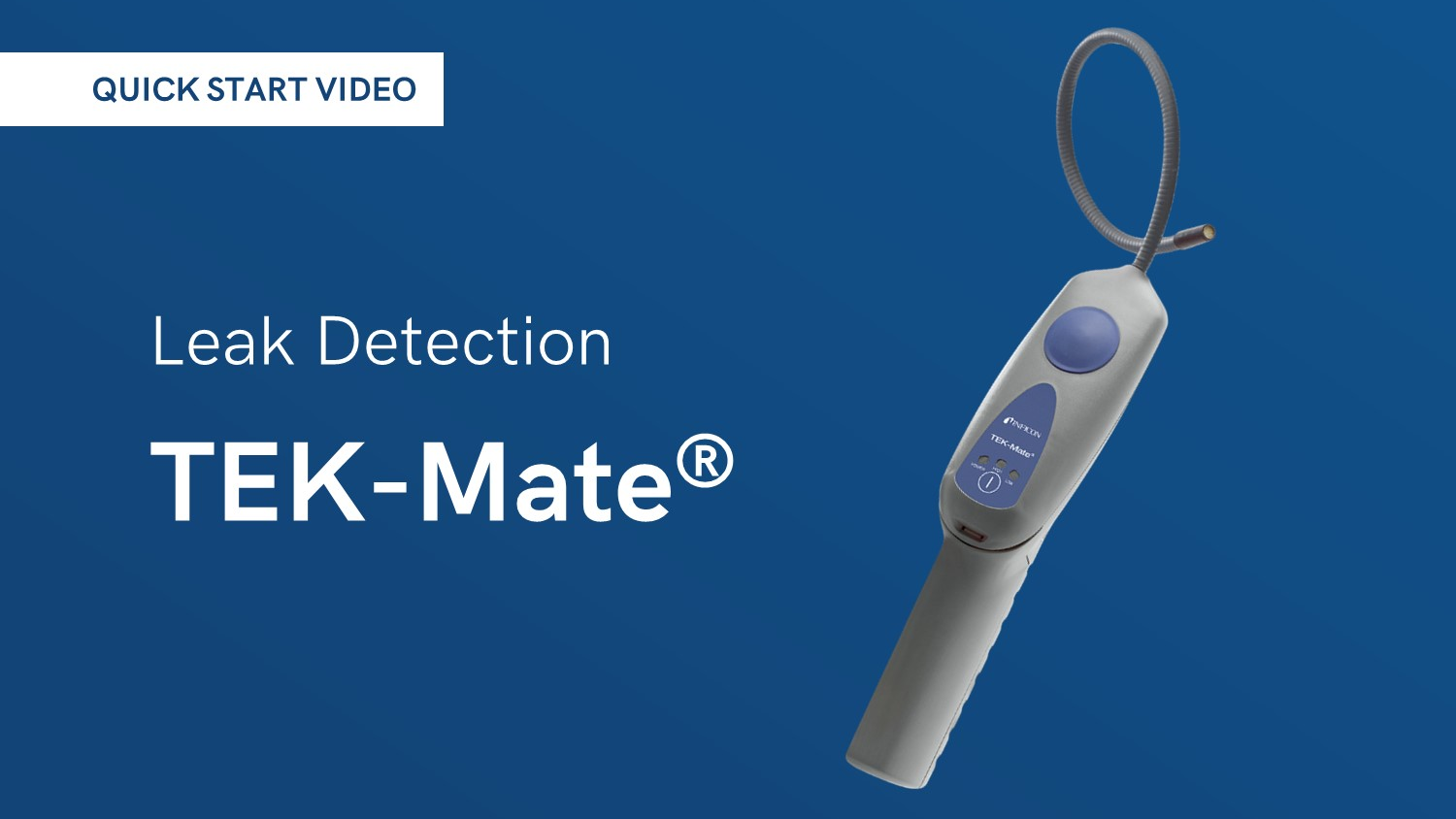 Features
Heated diode sensor
Two year replacement warranty
Made in the USA
Advantages
Detects R22, R134a, R404a, R410a, R448a, R507 (AZ-50), R32, HFO1234yf, and all other CFCs, HCFCs, HFCs, and HFOs
Runs on 2 "D" cell batteries
No need for adjustments since the automatic background compensation feature continuously monitors and compensates for changing background "noise."
Typical Applications
Residential AC/Refrigeration
Specifications
Includes
Sensor, (2) D size alkaline batteries, spare filters, a hard plastic carrying case
Minimum sensitivity
0.25 oz./year (7 g/a)
Power source
(2) D size alkaline batteries
Sensitivity per EN14624
R134a
R134a
2 g/a (0.07 oz./yr)
R1234yf
R1234yf
2 g/a (0.07 oz./yr)
Certifications
EN 14624:2012, CE marking per Safety and EMC
Download full specifications
Part number
Consumables
Spare Parts
| | |
| --- | --- |
| 705-202-G1 | TEK-Mate, North America |
| | |
| 705-202-G11 | TEK-Mate, Euro |
| | |
| | |
| --- | --- |
| 703-020-G1 | Replacement Sensor |
| | |
| 705-600-G1 | Replacement filters |
| | |
| | |
| --- | --- |
| 703-020-G1 | Replacement Sensor |
| | |
| 705-600-G1 | Replacement filters |
| | |
The product is used in the following market