LDM150/ LDM150R
Refrigerant Monitors
LDM150/ LDM150R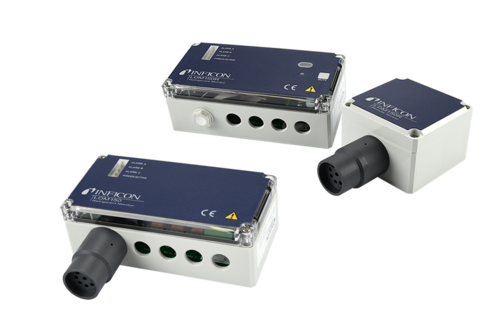 Product configurator
Gemini™ MxG5xx
Flange connection to vacuum chamber
Your configuration has been successfully sent!
LDM150 and LDM150R are simple, reliable and safe solutions for standalone constant monitoring of ANY refrigerant gas. These monitors are a true "plug and play" option! See how these monitors fit any application.
LDM150 uses an integrated sensor for a compact, all-in-one solution. LDM150R uses a remote sensor for applications where the sensor should be installed separately from the monitor. See more details in the specifications tab.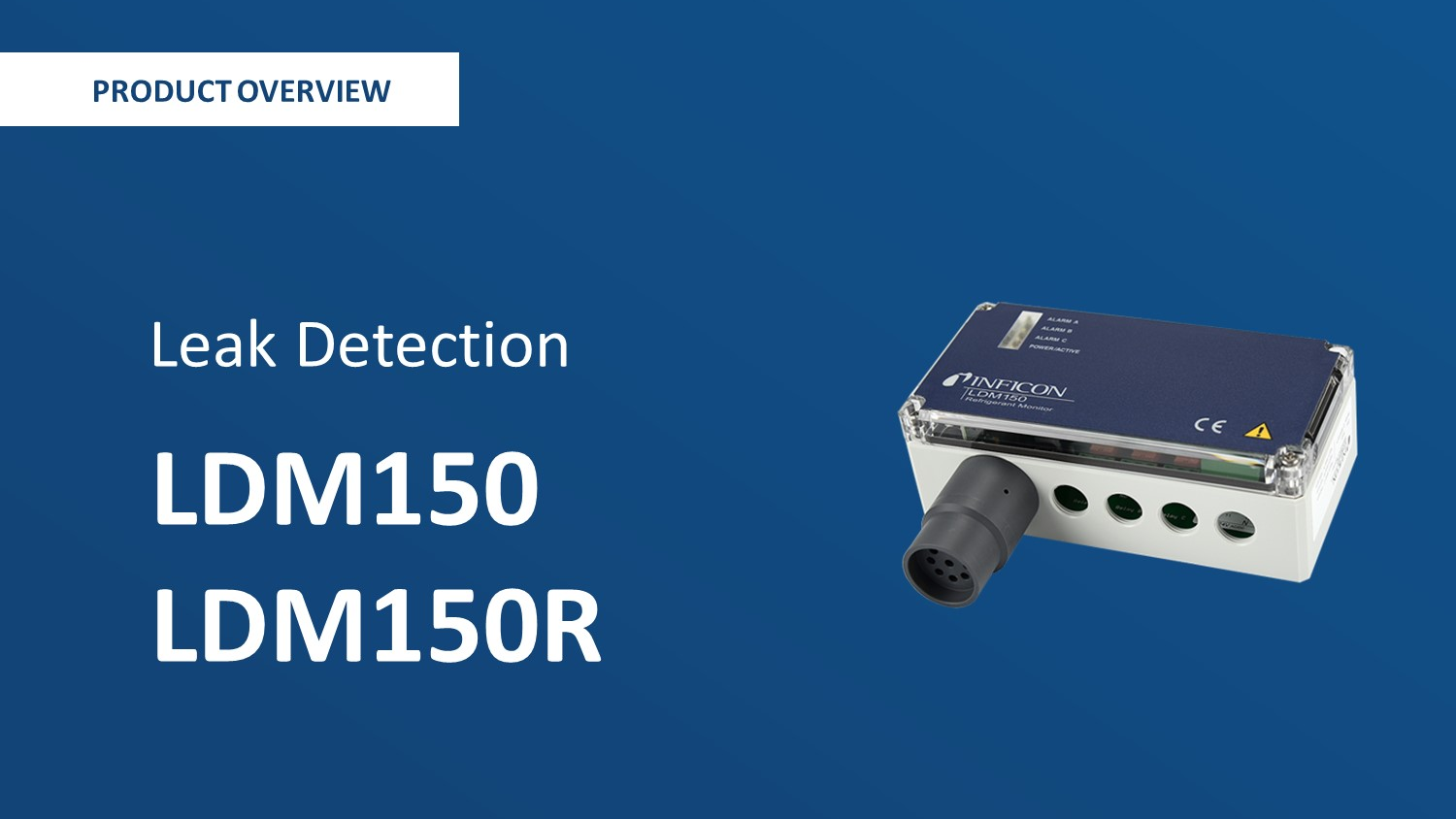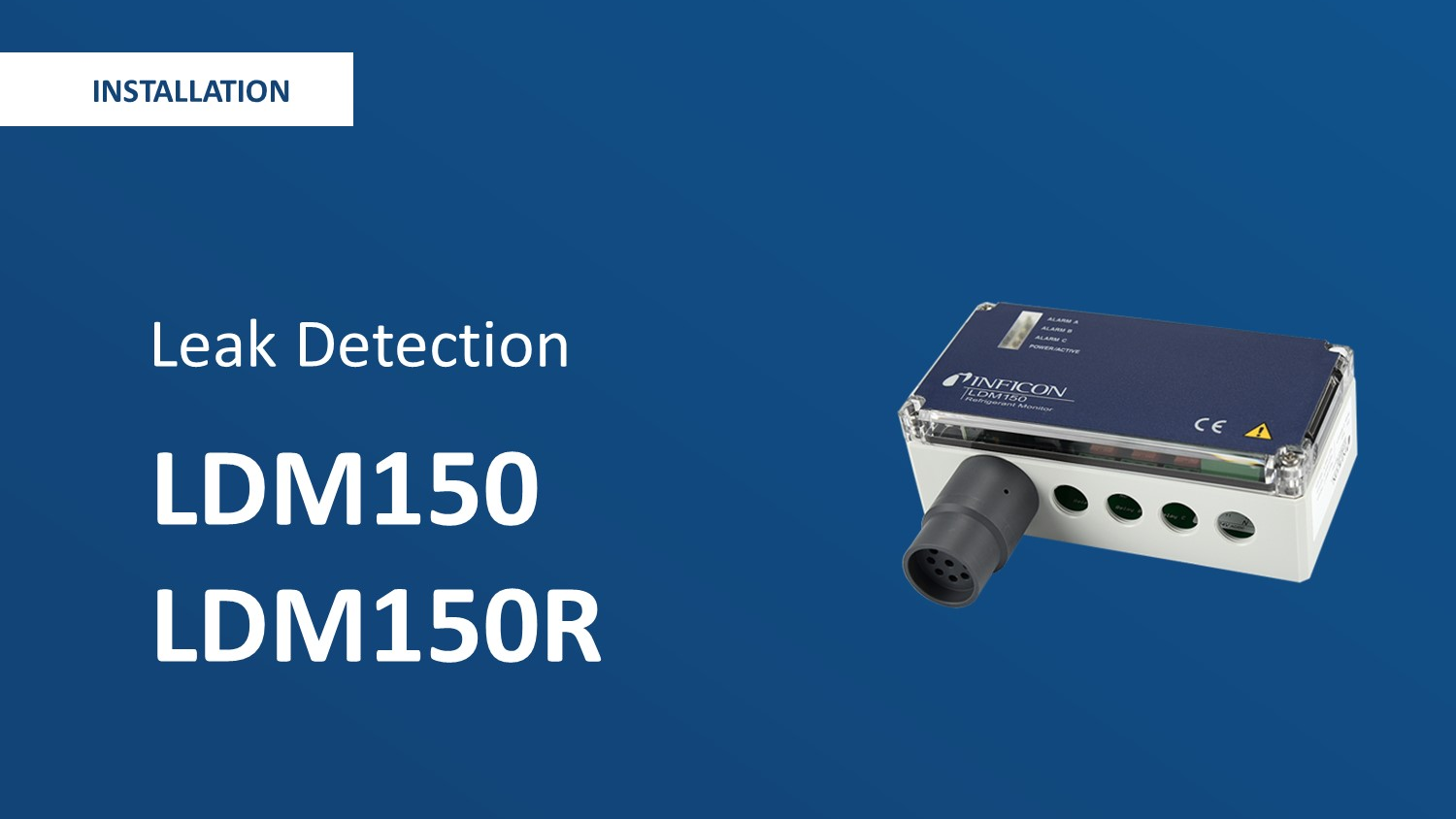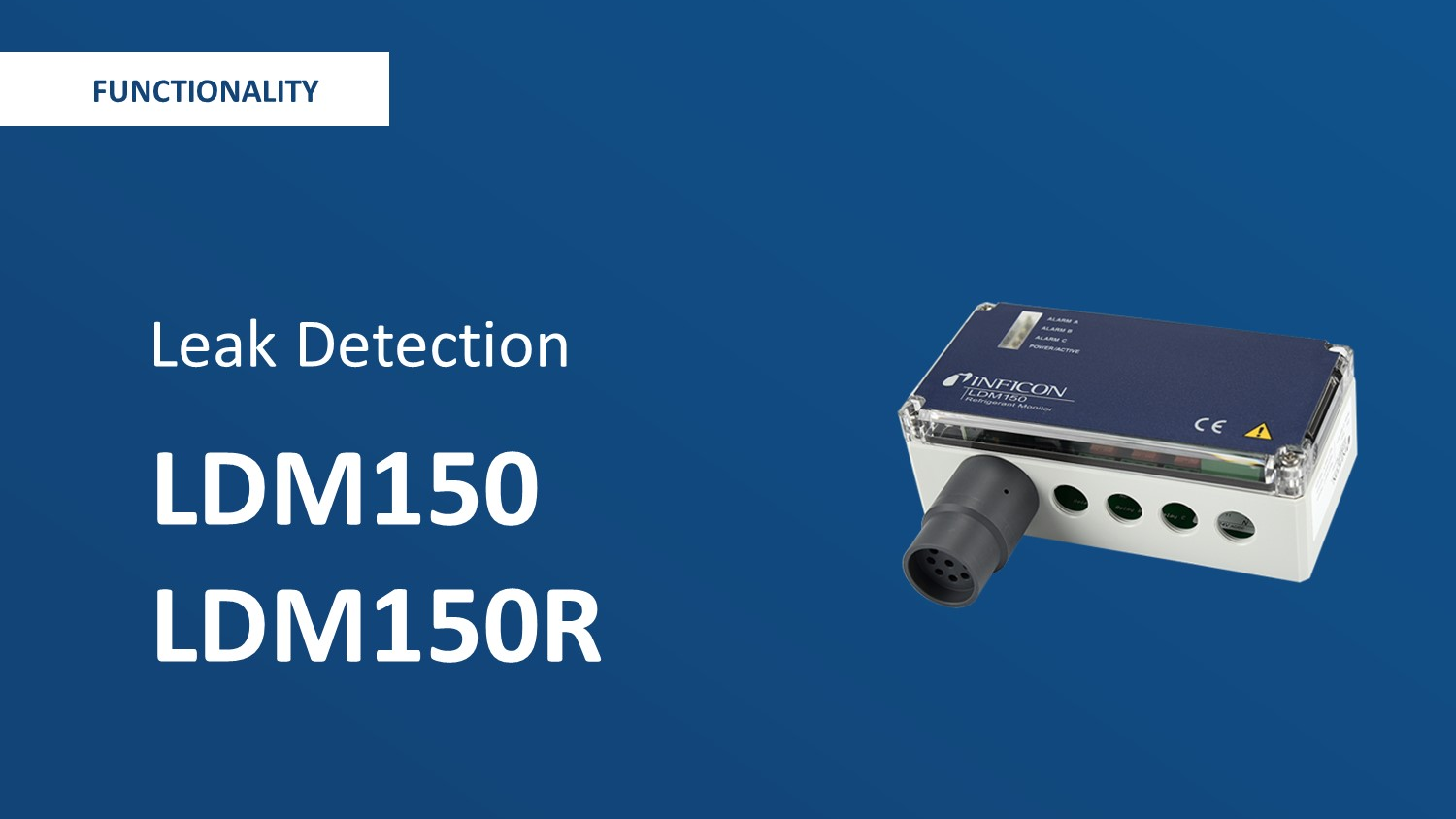 Advantages
Remote and integrated sensor options
Low maintenance, single point calibrations
Easy field service
Three adjustable alarm setpoints
Low or high voltage operation
Three relay outputs tie to any system or device
Designed for any size application
Factory calibrated
Detects all CFCs, HFCs, HFOs, HCFCs, CFCs, HCs, CO2, and NH31
1 HCs, CO2, and ammonia require a monitor designed for that specific application. See part numbers tab for specific applications.
Specifications
LDM150
LDM150R
LDM150R (R290)
Compatible refrigerants

743-202-HFC: R22, R32, R134a, R404a, R407c, R410a, R422b, R448a, R449a, R452a, R452b, R454b, R507 (AZ50), R1234yf, and more

743-202-CO2: CO2 (carbon dioxide)

743-202-NH3: NH3 (ammonia)

Alarm indication
Three alarm levels with relay outputs (5A)
Cable length
Not included (user provided)
Power input
12 - 24 V (AC/DC), 50 - 60 Hz
Certifications

CE

IP54
Compatible refrigerants

743-203-HFC: R22, R32, R134a, R404a, R407c, R410a, R422b, R448a, R449a, R452a, R452b, R454b, R507 (AZ50), R1234yf, and more

743-203-CO2: CO2 (carbon dioxide)

743-203-NH3: NH3 (ammonia)

Alarm indication

Three alarm levels with relay outputs (5A)

Integrated siren and flashing light

Cable length
Not included (user provided)
Power input

12 - 24 V (AC/DC), 50 - 60 Hz

230 V (AC/DC) (High voltage models only)

Certifications

CE

IP67
Compatible refrigerants
R290 (propane), R600 (isobutane), R441a
Alarm indication
Three alarm levels with relay outputs (5A)
Cable length
5m (16.5 ft.)
Power input
12 - 24 V (AC/DC), 50 - 60 Hz
Certifications

CE

IP56

ATEX
Download full specifications
Part Number
Accessories
Spare Parts
| | |
| --- | --- |
| LDM150 | |
| 743-202-HFC | LDM150 (Integrated sensor), for HFCs, CFCs, HCFCs, HFOs, and A2Ls |
| 743-202-CO2 | LDM150 (integrated sensor), for CO2 (carbon dioxide) |
| 743-202-NH3 | LDM150 (Integrated sensor), for NH3 (ammonia) |
| LDM150R | |
| 743-203-HFC | LDM150R (Remote sensor), for HFCs, CFCs, HCFCs, HFOs, and A2Ls |
| 743-203-CO2 | LDM150R (Remote sensor), for CO2 (carbon dioxide) |
| 743-203-NH3 | LDM150R (Remote sensor), for NH3 (ammonia) |
| 743-203-R290 | LDM150R (Remote sensor), for hydrocarbons (A3 flammable refrigerants), ATEX |
| | |
| --- | --- |
| 743-600-G1 | MCT150 Calibration Tool (includes 743-706-G1) |
| 743-707-G2 | Siren/flasher, blue |
| 743-707-G1 | Siren/flasher, red |
| | |
| --- | --- |
| 743-700-G1 | Replacement sensor for LDMR (CO2) |
| 743-701-G1 | Replacement sensor for LDM150 (CO2) |
| 743-704-G1 | Replacement sensor for LDM150/LDMR (HFC) |
| 743-703-G1 | Replacement sensor for LDM150/LDM150R, NH3 (ammonia) |
| 743-702-G1 | Replacement sensor for LDM150R (R290) w/ ATEX Cable |
| 743-705-G1 | Replacement sensor module for MCT150, NH3 (ammonia) |
| 743-706-G1 | Replacement Sensor module for MCT150 (HFC/R290) |
The product is used in the following market