Maximize Shelf Life with Leak Tests on Food Packagings
Maximize Shelf Life with Leak Tests on Food Packagings
Reliable leak detection in packaging production will reduce the risk of failures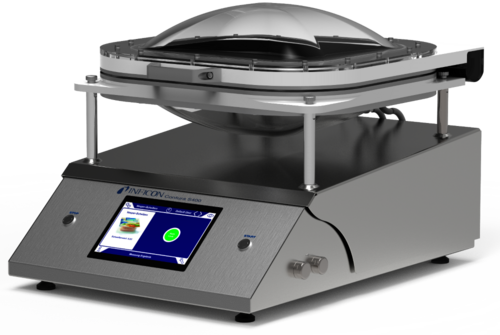 Consistent high-quality packaging is essential when it comes to durable food production. Any failure of food packaging will negatively affect product quality by shortening shelf life and create the potential for food safety issues due to premature spoilage. Reliable leak detection can help food manufacturers catch damaged packages before they reach the customers, preventing taste, smell and appearance spoiling, as well as minimizing recalls and returns to the food manufacturer.
Description of Technical Challenge
No matter if packages are rigid or soft, leaks in the packaging have different origins and lead to costly failures. Surface pores and micro-cracks can occur in the packaging film during thermoforming or due to overstretching. Leaks can also occur due to packaging expanding or to product residuals in the welded seams. Accurate leak detection is necessary to efficiently determine if hermetically sealed packages are airtight, and maximize shelf life.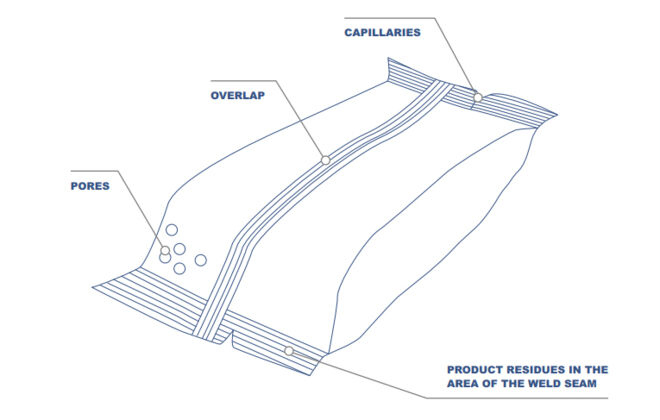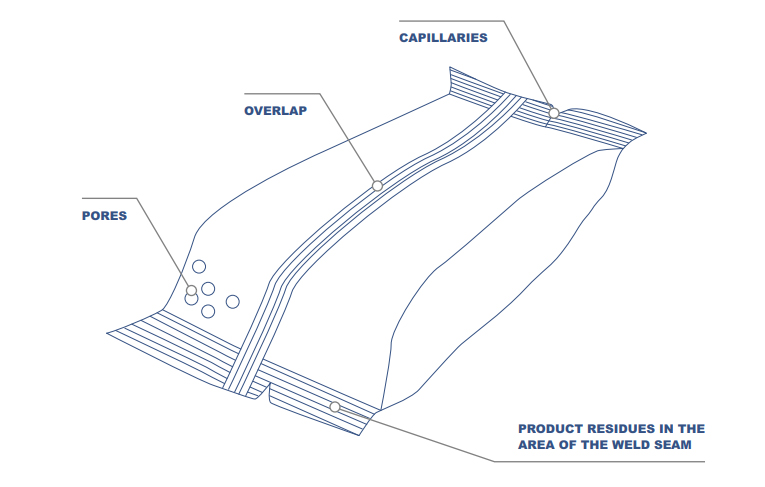 Admittedly, water bath and pressure decay are the straightforward method frequently used for leak detection. However, they have some drawbacks as they damage the package, and do not always meet the sensitivity requirements of the food packaging market. More advanced tracer gas leak detection implies the use of a tracer gas.
The INFICON Solution
The system offered by INFICON includes the Contura S-series leak detector with integrated test chamber.
It works by placing the packaged product between two unique membranes that create a conformal vacuum chamber which is quickly evacuated. The gas flows through any package leaks into the chamber. Any gas collected inside the chamber causes an increase in pressure. The vacuum gauges then measure this change to calculate the package's leak rate.
The leak test results are visualized on a display screen. When the test is completed, the chamber is evacuated and the system is ready for next test.
The Contura leak detector is gas independent, making it easy to integrate into any manufacturing environment and can be adapted to suit a manufacturer's specific needs and acceptable leak rate range.
The instrument uses a proprietary differential pressure method to find leaks. This unique, non-destructive method allows dry food manufacturers to efficiently and accurately detect any leak - not only faulty seals - without the need for tracer gas and without damaging the package.
Benefits for the Customer
Maximize the shelf life of your packaging
Avoid complaints and dissatisfaction
Save money and increase sustainably
Improve your quality control process
Interested in reading what our customers say?