New Accessories for INFICON Leak Detectors
New Accessories for INFICON Leak Detectors
To help you improve your processes and quality, INFICON continuously develops its leak detection products. Several smaller updates have been released recently, including: new sniffer lines for use in ATEX zone 2, a new hand probe for the HLD6000 with improved cross-sensitivity and the XL3000FlexRC for use with remote control.
ATEX Zone 2 sniffer line for Ecotec® E3000
A new set of sniffer lines is now available for use with the Ecotec E3000 leak detector, for leak testing applications taking place in EX rated zones. The SL3000EX sniffer lines are intrinsically safe, compliant with EN 60079-0 and EN60079-11, and are certified to be used in ATEX zone 2.
The new SL3000EX sniffer lines consist of:
1m cable with a LEMO® connector to the Ecotec E3000
Blue interface safety box including a flame arrester
Sniffer probe line in 5m and 10m lengths
Sniffer probe with removed electronics (display is removed)
Flexible sniffer tip (385mm length) for the 5m version 525-009 (in the scope of delivery)
Flexible Sniffer tip 600mm (length) for the 10m version 525-008 (in the scope of delivery)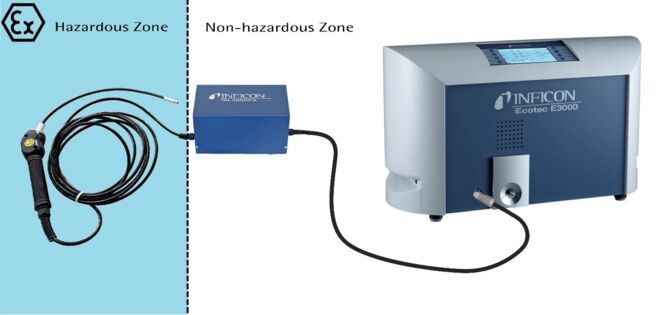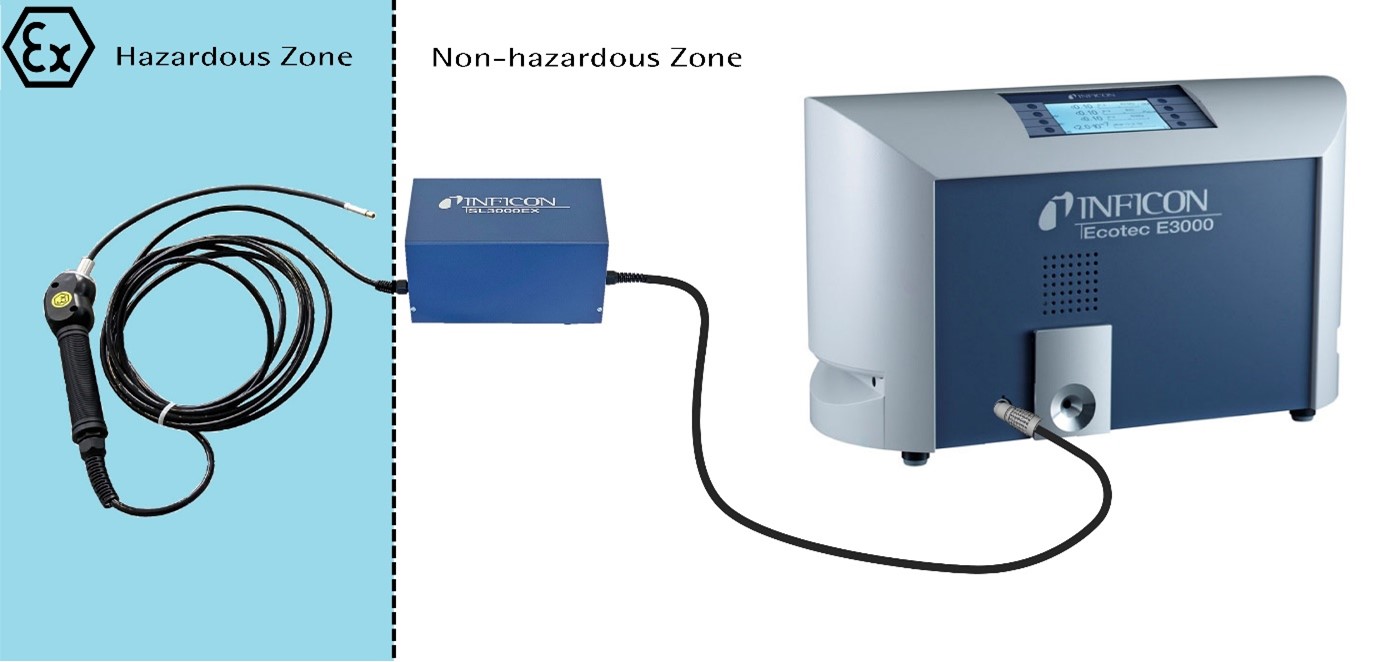 Previously purchased Ecotec E3000 sniffer leak detectors can be retrofitted with the new SL3000EX sniffer lines.
HLD6000 Plus with improved cross-sensitivity
The new HLD6000 Plus has several updated features to the well-known HLD6000 product family. The new HLD6000 Plus is equipped with the ES filter, a special filter in the hand probe that absorbs alcohols, solvents, adhesives and many substances outgassing from packaging materials. As a result, the ES filter eliminates false alarms from these substances to further improve the reliability of the leak testing process. HLD6000 leak detectors already in use can be upgraded and retrofitted with new hand probes. HLD6000 Plus hand probes are available in the Smart version for halogen based refrigerants as well as for flammable gases (R600a/R290).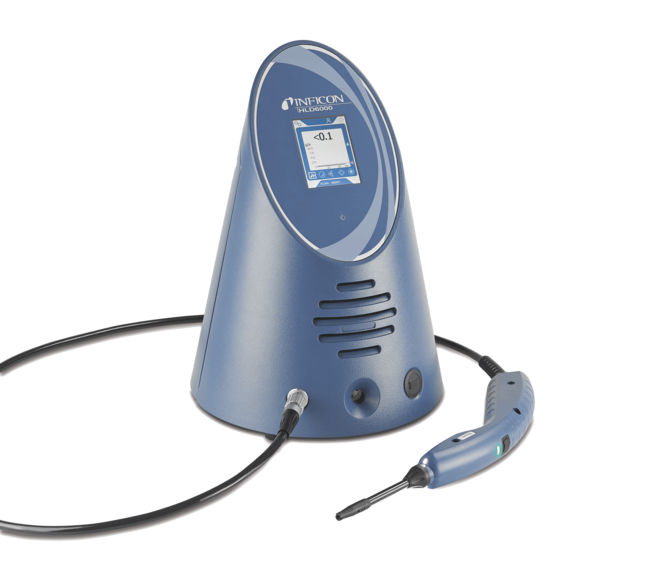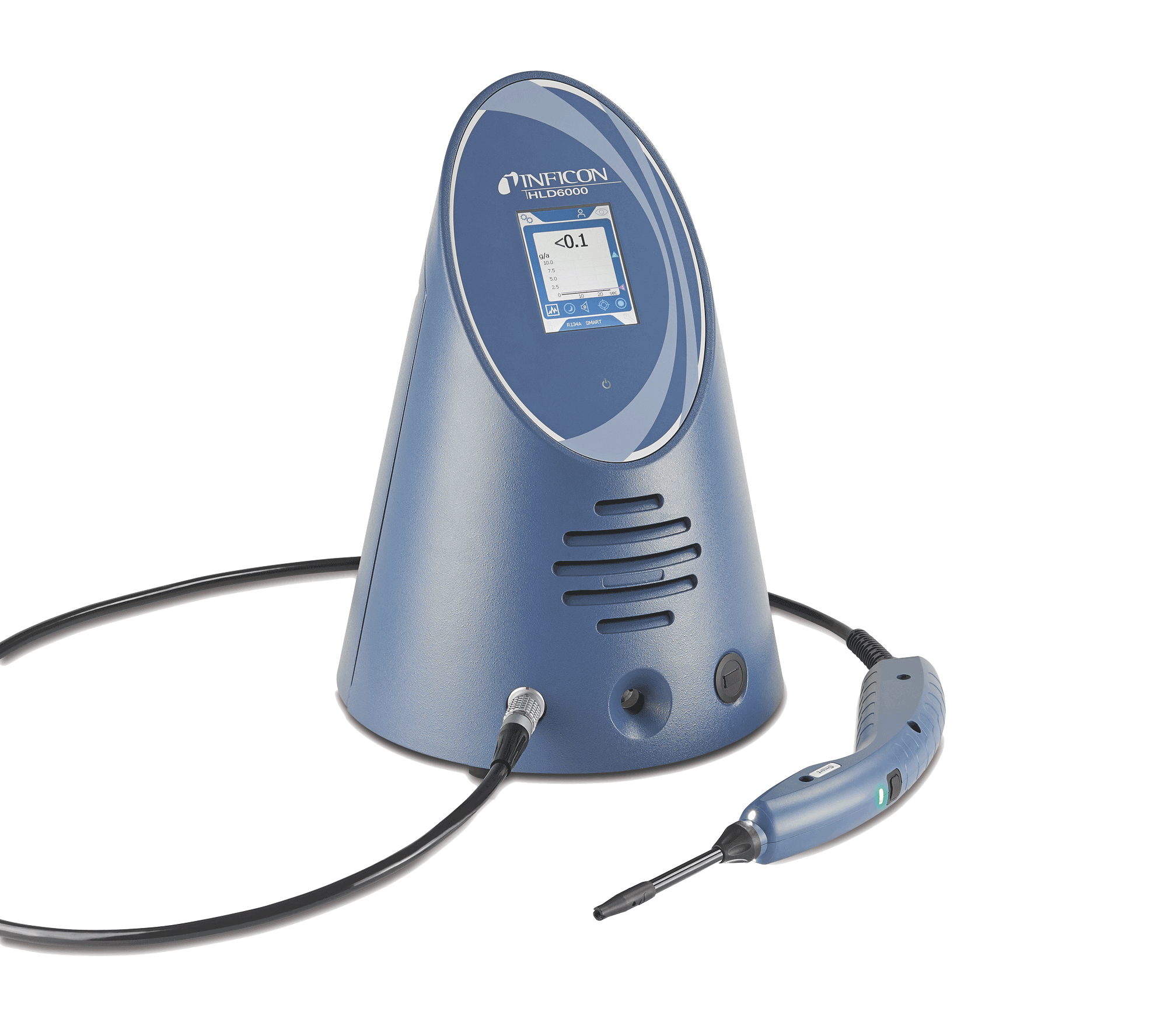 HLD6000 Plus Leak Detector
New XL3000FlexRC for use with remote control
The XL3000flex leak detector has established itself as the preferred leak detector for robotic leak testing systems. It offers the newest fieldbus interfaces and can be easily integrated into robotic systems, while also offering the flexibility to use the tracer gas most convenient for the user.
In some scenarios, the XL3000flex is located close to the robot, but is in a restricted area with difficult access to interact with the leak detector via the integrated control panel. These applications can now be served with the new version XL3000flexRC which is equipped with a connector instead of the built-in display. A CU1000 remote control can be connected to the leak detector allowing for operation of the XL3000flexRC from outside the restricted area. This allows the CU1000 remote control to be placed next to other control panels (e.g. for control of the robot) for easy access to the operator.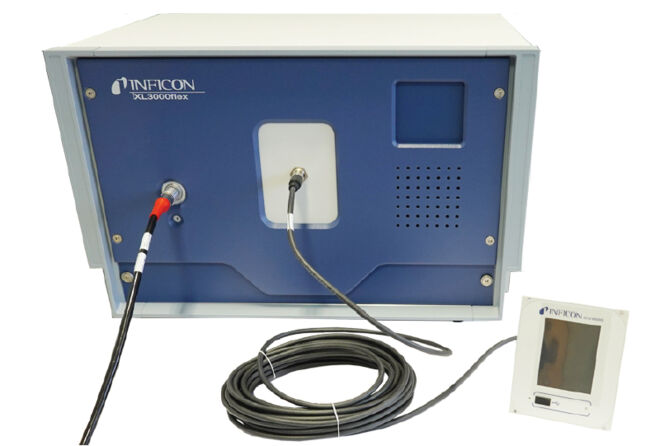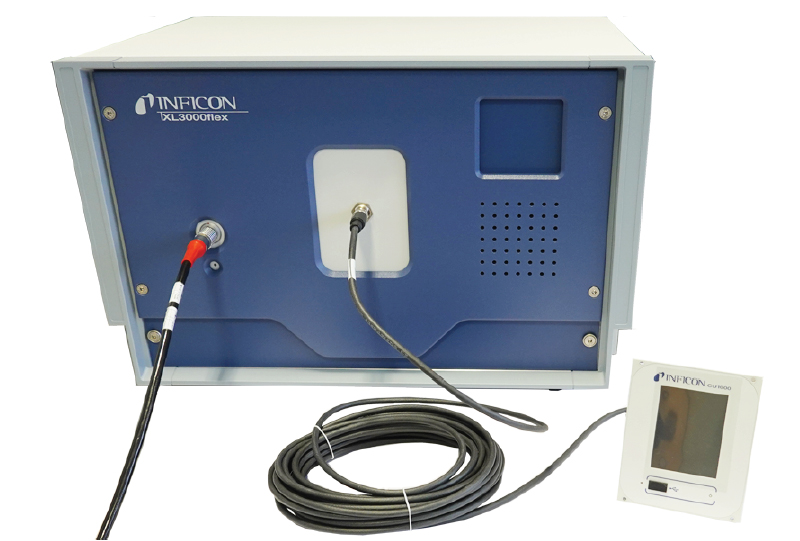 XL3000flex - Leak Detector