Group Management and Board of Directors
Group Management and Board of Directors
Oliver Wyrsch
President and Chief Executive Officer
Oliver Wyrsch became President and Chief Executive Officer of INFICON Holding AG on January 1, 2023.
He joined INFICON in 2018 as President and General Manager of the US Business.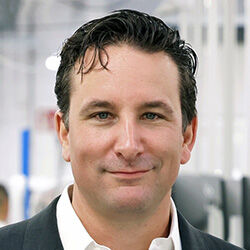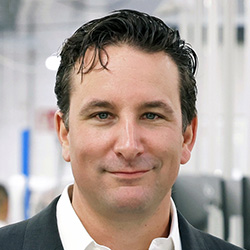 Mr. Wyrsch is a Swiss citizen and holds a master's degree in Computer Science and Business Administration from the Swiss Federal Institute of Technology in Zürich (ETH). He began his professional career in 2004 as management consultant with Accenture and Booz & Co before he became Head of Engineering at a pharma-oriented software startup. He then served seven years in various functions at Mettler Toledo in Germany and the USA - last as Head of the Strategic Business Unit Machine Vision Inspection.
Educational Background
1998-2003 Swiss Federal Institute of Technology, Master's Degree in Computer Science and Business Administration
2004-2006 Accenture, Switzerland and Germany, Consultant
2006-2009 Booz & Company, Switzerland (today: PWC Strategy&), Senior Engagement Manager
2009-2011 Clinerion (Start-up in Health Data Management), Switzerland, Vice President Products & Projects / Head Software Engineering
2011-2018 Mettler Toledo International Inc., Germany (2011-14) General Manager Vision and Track & Trace Solutions for the Pharma Industry; USA (2014-2018), Head of Strategic Business Unit Machine Vision Inspection
2018-2022 INFICON Inc., United States of America, President and Head of US Business
Matthias Tröndle
Vice President and Chief Financial Officer
Matthias Troendle joined INFICON as Chief Financial Officer in September 2008.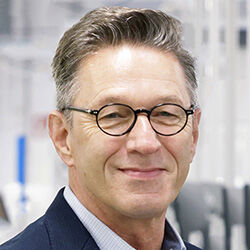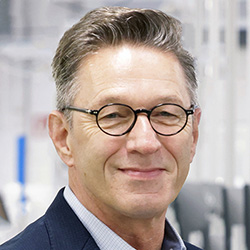 For the prior 13 years, Mr. Troendle held several positions within Solectron Corporation, serving as Senior Director Finance Europe since June 2003. Between 1988 and 1995, he worked for Hewlett Packard GmbH in Boblingen, Germany in various positions within the main finance department. Earlier in his career, Mr. Troendle worked for Digital Equipment Corporation (DEC) in Stuttgart, Germany, as Financial Analyst. He studied finance and materials management at the Berufsakademie Mannheim and holds a bachelor's degree in economics.
Educational Background
1982–1985 University of Cooperative Education, Mannheim, Degree in Business Administration (Diplom-Betriebswirt)
1985–1988 Digital Equipment Corporation (DEC), Stuttgart, Financial Analyst Software Development and Sales
1988–1995 Hewlett Packard GmbH, Germany, Senior Financial Analyst Headquarters Germany, Finance Manager of two subsidiaries in Germany and Switzerland, Accounts Receivables and Credit Manager, Accounting & Reporting Manager Leasing & Remarketing Commercial Manager Leasing & Remarketing Division
1995–2003 Solectron GmbH, Germany, Director Finance Germany
2003–2003 Solectron Romania SRL, Timisoara – Romania, Director Finance Eastern Europe, (9 months)
2003–2008 Solectron Europe BV, Amsterdam, Senior Director Finance Europe
2008–today INFICON Holding AG, Switzerland, Chief Financial Officer
Dr. Beat E. Lüthi
Chairman of the Board of Directors
Educational Background
1980-1986 Swiss Federal Institute of Technology, ETH, Master in Electrical Engineering
1987-1990 Ph.D. at ETH/BWI on "Management of Industrial Software Projects"
1994 INSEAD, Fontainebleau France, International Executive Program
Executive Experience
1987-1990 Zellweger Uster (Quality Control Products), Project Manager
1990-1998 Mettler-Toledo (Weighing Equipment): Business Unit Leader for System Business General Manager of Mettler-Toledo (Switzerland) AG
1998-2002 Feintool International (Fineblanking Presses and Parts), Chief Executive Officer and Member of the Board
2002-2007 Mettler-Toledo (Weighing Equipment), Member of the Group Executive Team and Chief Executive Officer of the Laboratory Division
Since 2007 CTC Analytics AG (Laboratory Robots), Chief Executive Officer and Member of the Board
Previous Board Mandates
2002-2005 Soudronic AG, Bergdietikon
2007-2010 Uster Technologies AG, Uster
2007-2011 Addex Pharma SA, Geneva
2007-2011 Stadler Rail AG, Bussnang
2002-2013 Bossard AG, Zug
Current Board Mandates
Since 2010 Straumann AG, Basel
Since 2012 INFICON Holding AG, Chairman
Vanessa Frey
Director, Member of the Audit Committee
Educational Background
2000-2002 University of St. Gallen, Switzerland Undergraduate Studies in Economics, Business Administration and Law
2003-2004 Stockholm School of Economics, Sweden Master of Science in International Economics and Business Major in Finance
Executive Experience
2004-2006 Handelsbanken Capital Markets, Corporate Finance, Stockholm, Sweden
2007 HSZ Group, Asset Manager, Hong Kong
2007 Corisol Holding AG, Family Office, Zug, CEO
Previous Board Mandates
2010-2011 South Pole Carbon Asset Management
2010-2012 Absolute Invest, Member
2012-2018 Garaventa Lift AG, Vice Chairwoman
2016-2019 Zur Rose Group AG, Member
Current Board Mandates
Since 2002 Corisol Holding AG, Member
Since 2008 Swiss Small Cap Invest , Member
Since 2008 KWE Beteiligungen AG, Member
Since 2012 INFICON Holding AG, Member
Since 2014 Schweiter Technologies AG, Member
Since 2018 Tata Img, Member
Beat Siegrist
Director, Member of the Audit Committee, Chairman of the Compensation and Human Resources Committee
Educational Background
1980-1985 Swiss Federal Institute of Technology, ETH, Master in Electrical Engineering
1987-1988 INSEAD, Fontainebleau France, MBA
Executive Experience
1985-1986 Contraves AG (Defense Equipment), Development Engineer
1987-1993 McKinsey&Co. (Consulting), first McKinsey Fellows in Switzerland, Consultant and Project Manager
1993-1995 Outsourcing AG (Reorganisation and Outsourcing of Productions), Founder and CEO
1996-2008 Schweiter Technologies (Machinery Equipment for Textiles, Semiconductor and Optics), CEO
2008-2012 Essilor (Ophthalmic Lens Manufacturer), Member of the Executive Team and President of machinery division Satisloh, which was sold to Essilor from Schweiter Technologies
Previous Board Mandates
2002-2012 Ismeca Semiconductor Holding SA, Chairman
2000-2013 Satisloh Holding AG, Member
Current Board Mandates
Since 1996 SSM Schärer Schweiter Mettler AG, Chairman
Since 2003 Phoenix Mecano AG, Member
Since 2008 Schweiter Technologies AG, Chairman
Since 2010 INFICON Holding AG, Member
Since 2013 Garaventa Lift AG, Chairman
Dr. Reto Suter
Director, Member of the Compensation and Human Resources Committee, Chairman of the Audit Committee
Educational Background
1991-1996 University of Zürich, Master's Degree, Banking and Finance
1996 University of Washington, Seattle, Visiting Student MBA courses
1997-1999 University of Zürich, Ph.D. Banking and Finance
Professional Experience
1997-1999 University of Zürich, Swiss Banking Institute, Research Assistant
2000-2001 Go4Equity AG, Zürich, Pan-European Private Equity Platform, Co-founder and CFO
2001-2004 Tendo Corporate Finance AG, Zürich, Partner
2004-2008 Horizon21, Business Unit Private Equity, Member of the Executive Management
2008-2010 Horizon21, Group COO, Deputy Group CEO
2010-2011 Horizon21, CEO
2011-2013 Horizon21, Chief Investment Officer
2013-2017 Lonrho Ltd., London, COO/CIO, Member of the Main Board, Audit Committee, Executive Management Committee, Shareholder
Since 5/2017 Siegfried Holding AG, CFO, Member of the Group Executive Committee
Previous Board Mandates
2000-2013 Institut für Finanzdienstleistungen IFZ, Zug, Member of Fachrat Corporate Finance, and Lecturer
2004-2014 Nord-Süd Verlag AG, Zürich
2009-2011 Invision Private Equity AG, Zug
2014-2017 Gallimedia Holding AG, Zürich
2013-2018 Lonrho Holdings Limited, London
Lukas Winkler
Director, Member of the Compensation and Human Resources Committee
Educational Background
1982–1986 Swiss Federal Institute of Technology (ETH), Zürich, Dipl. Ing. ETH, BWI
1999–2001 Syracuse University, NY, USA, Executive MBA
Executive Experience
1987–1989 General Motors Europe AG, Switzerland, Engineer
1989–1991 Maschinenfabrik Rieter AG, Switzerland, Project Manager
1991–1992 Maschinenfabrik Rieter AG, Switzerland, Department Head
1993–1994 UNAXIS-Balzers AG, Liechtenstein and Switzerland, Manager Logistics
1995–1996 UNAXIS-Balzers AG, Liechtenstein and Switzerland, Manager Production
1996–2003 Balzers and Leybold Instrumentation and INFICON AG, Liechtenstein, Vice President and General Manager (member of the Executive Team)
2004–2022 INFICON Holding AG, Bad Ragaz, Chief Executive Officer
Current Board Mandates
Since 2018 Inovu Group AG, Member
Since 2020 Avantama AG, Member
Since 2023 INFICON Holding AG, Member