Liechtenstein
Liechtenstein
At our INFICON Balzers site in Liechtenstein beats the heart of our Vacuum Control Products business unit.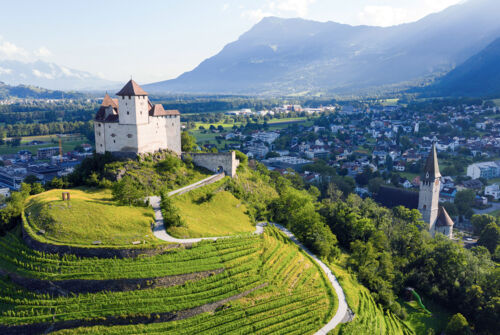 We develop, produce and market high-precision vacuum measurement devices for the vacuum industry. INFICON is proud to be a world-class employer in Liechtenstein, which is ranked as an outstanding industrialized business location.
INFICON employees have a strong desire to learn more through intensive research, to explore physical limits, and to develop smart ideas for and with our customers. To be successful, we rely on proven methodologies as well as always exploring innovative ways to collaborate. Our pursuit of excellent product and service quality focuses on customer satisfaction, but we also keep a sharp eye on our corporate culture to enable a high degree of employee satisfaction.
Our goal is to attract qualified, motivated and dedicated employees who share our corporate values and want to succeed. Our culture is based on accountability, creativity, team spirit, appreciation, open communication, caring, equal opportunities and fairness.
INFICON is committed to doing business in a social and environmentally sustainable manner and we for a comprehensive and holistic approach to maintaining a positive working environment that favors the well-being of all our employees.
INFICON Balzers employees enjoy
a stimulating and dynamic working environment
the freedom to create and implement
exciting and challenging tasks
flexible working hours
attractive working and employment conditions
opportunities for further training and development
joint celebration of successes
Our location in Liechtenstein
Balzers
Alte Landstrasse 6
9496 Balzers
Liechtenstein