Clamp, steel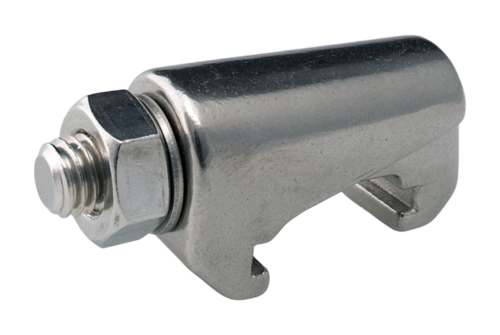 Product configurator
Gemini™ MxG5xx
Flange connection to vacuum chamber
Your configuration has been successfully sent!
INFICON ISO-K quality fittings are manufactured according to ISO 1609, DIN 28404 and Pneurop 6606. Our quality large diameter fittings are the standard vacuum components for all vacuum and high vacuum lines. The high quality INFICON fittings are designed and tested for leak rates less than 1 x 10-9 mbar l/s.
Advantages
Competitively priced
World wide logistics
Design and measures follow strictly international respected standards
Surface finish, welds, material specifications and cleanliness meet or exceed high vacuum specifications
2011/65/EU RoHS compliant
Specifications
Dimension A
Dimension B
Dimension C
Thread size
DN63-250 ISO-K
60 mm
17 mm
27 mm
M10
DN320-500 ISO-K
78 mm
27 mm
39 mm
M12
DN630 ISO-K
88 mm
31 mm
49 mm
M12
Material: steel zinc plated 1045
Set of 4 pcs.
Download full specifications
Part Number
| | | |
| --- | --- | --- |
| | Part Number | Description |
| | | |
| DN63-250 ISO-K | 212-225 | Clamp, DN63-250 ISO-K, 4pcs. |
| | | |
| DN320-500 ISO-K | 212-226 | Clamp, DN320-500 ISO-K, 4 pcs. |
| | | |
| DN630 ISO-K | 212-227 | Clamp, DN630 ISO-K, 4 pcs. |