21 Tips How to Optimize your Battery Production
21 Tips How to Optimize your Battery Production
The market for lithium-ion batteries is booming, whether for mobile devices, power tools, medical devices or for the most demanding applications in electric and fuel cell vehicles. New (mega) battery manufacturing plants are being built all around the world and while there is a high emphasis on production speed and cost, there is also a large focus on high product quality for these new production lines. To produce high quality batteries that are safe as well as long lasting, strict quality control throughout the production process is mandatory.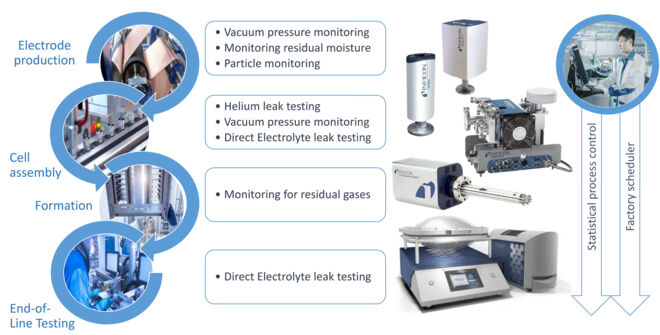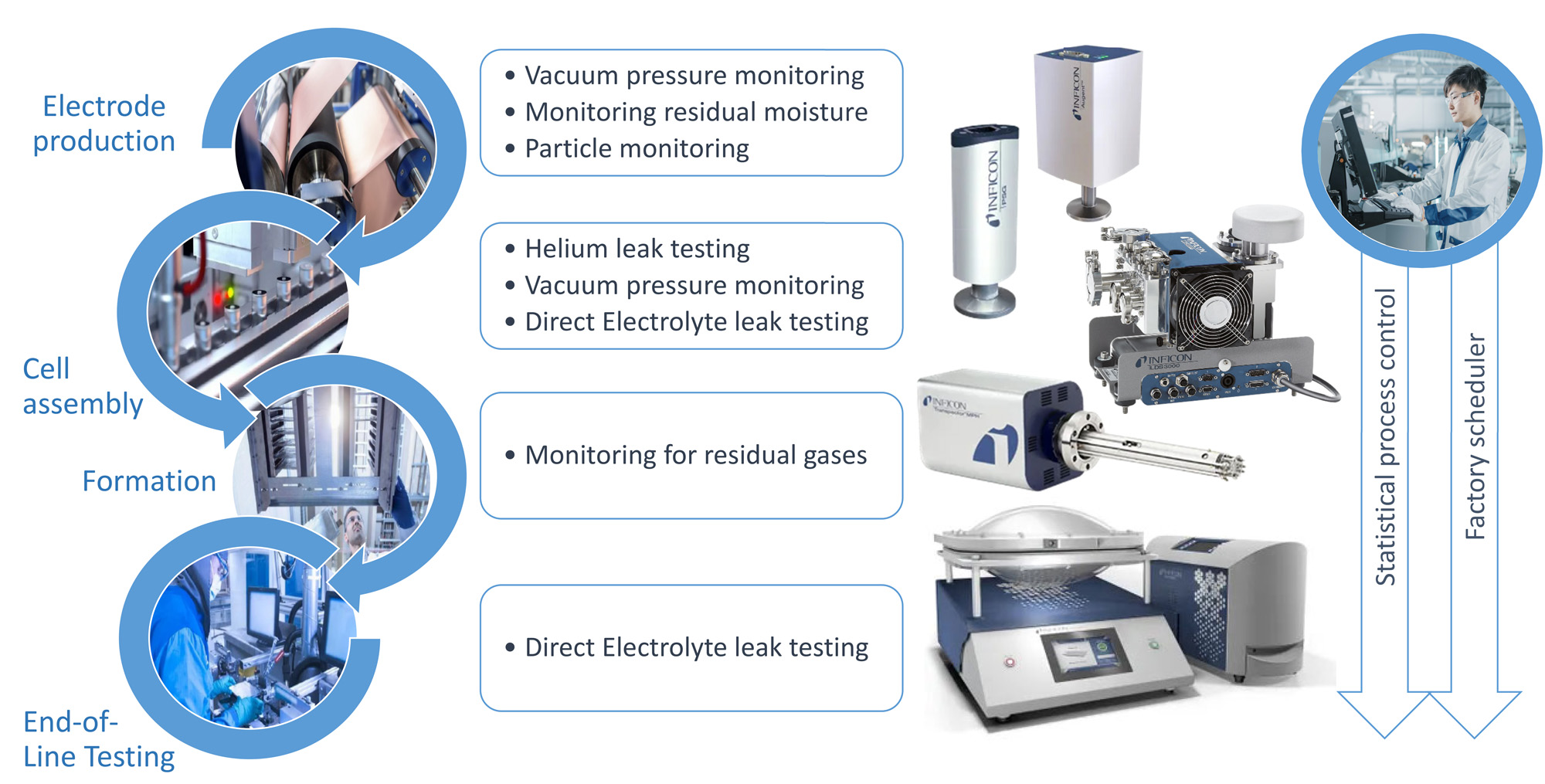 Quality Control Steps during Battery Production Process
INFICON offers a wide product portfolio for a variety of production applications:
monitoring for residual moisture
vacuum pressure monitoring
helium leak testing before filling with electrolyte
leak testing for electrolyte leakage after filling and final closing
monitoring of outgassing processes
statistical process control throughout all production stages
To get the most out of your production lines, we have compiled "21 Tips How to Optimize your Battery Production Quality Control" in a free whitepaper.
Download your free tips whitepaper now!