Sweden
Sweden
"Center of excellence" for leak detection with hydrogen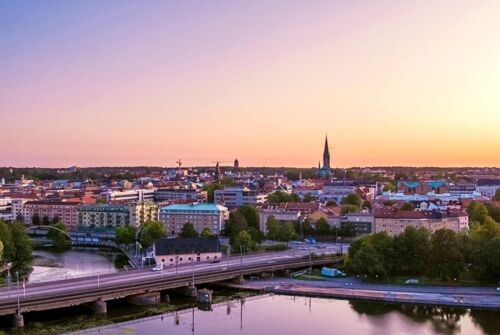 Our site in Linköping, Sweden, is a corporate "Center of excellence" for leak detection, principally with regard to hydrogen gas.
At our facility, we develop, produce and market world-class hydrogen and methane leak detection tools. We are also INFICON innovative development center for sensor technologies.
Do not be surprised if INFICON is located in Linköping, the city where "Ideas become reality". At our site we are ingenious, innovative and creative. We look at the market needs and develop our leak detectors according to those needs. The development of proprietary sensors that are at the heart of our instruments was initiated at Linköping University during the 1970s, and paved the way for the innovative center we are today.
Linköping is an expanding and attracting city, located in a hi-tech industrial region with several growing industries. And so are we - attractive and continuously growing.
Benefits at INFICON in Sweden
Open, dynamic and flexible work environment, where every employee matters.
A familiar atmosphere and a collaborative spirit make us happy to come to work. We are positive and meet everyone every day with a smile.
Being committed to doing business in a social and environmentally sustainable manner, we strive to maintaining a working environment that favors the well-being of our employees and the satisfaction of our customers.
Our location in Sweden
INFICON AB
Wahlbecksgatan 25
582 13 Linköping
Sweden