Mexico
Mexico
Excellent sales and service throughout Mexico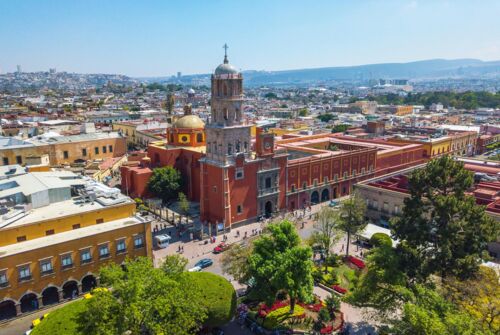 Our main office is located in Querétaro, a very nice and cozy place to live. Querétaro is two hours from Mexico City and is surrounded by many beautiful places to visit.
We also have an office in Monterrey and representatives in Chihuahua. These three locations allow us to provide excellent sales and service throughout the national territory.
We support many industries with their leak detection processes in markets such as automotive, refrigeration, air conditioning, research and development, and more.
Benefits at INFICON in Mexico
INFICON Mexico believes success is directly associated with its employees. We care about our employees who, in turn, care about the business.
Some of the benefits INFICON MEXICO Employees Enjoy include:
A stimulating and dynamic work environment
Training and development opportunities
A team culture based on reliability towards our commitment to others, and the desire to dare to be bold in trying new things.
Attractive benefits, focused on well-being
Medical insurance
Generous vacation
Bonus and commission plans
Our locations in Mexico
Santiago de Querétaro
Lorenzo Angeles 92 Int 1,
El pueblito Corregidora Querétaro CP 76900
Monterrey
Galeana 490-6, El Lechugal, Santa Catarina,
N.L. CP 66376
Chihuahua
no office - representatives work remote