Germany
Germany
The heart of our Leak Detection Tools business unit beats at the Cologne site.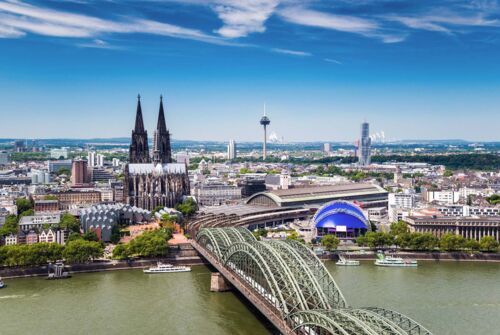 At our Cologne facility, we develop, produce and market high-tech leak detection tools and you may be surprised to learn that this exciting business impacts many different areas of your daily life. Leak tightness plays an important role in industrial manufacturing processes, as well as the private consumer sector. In automotive manufacturing, refrigeration and air conditioning technology, semiconductor technology, public gas supply, food packaging etc., the products we develop and manufacture in Cologne and at our partner locations are used all over the world in products you use everyday!
Cologne is a great city. It offers a great quality of life - and at INFICON in particular, also a great work life. We love to expand our knowledge through research and to explore physical boundaries, as well as develop smart ideas for and with customers in a wide range of industries. We rely on a mix of proven working methodologies and innovative ways of working together to help employees stay motivated and happy to come to work. Our pursuit of product and service quality focuses on customer satisfaction, while the continuous development of our corporate culture focuses on the satisfaction of our employees.
We want to continue to grow sustainably, and our goal is to offer our employees secure jobs that they can count on. Additional advantages, such as mobile working and reducing our environmental impact are also being looked at closely.
Benefits at INFICON in Germany
Flexible working hours, which help you to balance your professional and private life
Competitive salary and benefits, plus profit sharing
Opportunities for further training and development
Joint celebration of successes
The possibility of using lifetime work accounts
Our locations in Germany
Cologne
INFICON GmbH
Bonner Str. 498
50968 Cologne
Dresden
INFICON GmbH
Hugo-Junkers Ring 1
Gebäude 109
01109 Dresden