Taiwan
Taiwan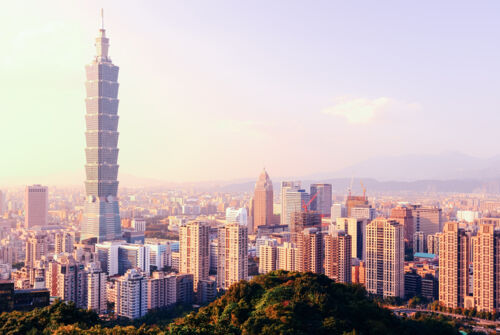 INFICON Taiwan is located in Tai Yuen Hi-tech Industrial Park of Zhubei City, Hsinchu County in the northwestern part of Taiwan.
Zhubei city is a transportation hub, close to the Railway Station, National Highway No.1 and High Speed Rail Station. Neighboring Hsinchu Science Park is known as the heart of Taiwan's high-tech industry. There are more than 400 primary high-tech companies focused on semiconductor, LCD panels, computer, and optoelectronics making Hsinchu Science Park one of the most crucial areas for semiconductor manufacturing.
INFICON Taiwan is a major sales and service office providing innovative instrumentation to enhance productivity for our customers.
We strive for sustainable business relationships with our customers and as a result, treat our customers as partners. We work closely with them in pursuing mutual prosperity. Our partners' success is our success and we value their competitiveness as we value our own.
Our emphasis on ethics, excellence, teamwork, and growth allow our employees to perform to the highest quality every day.
Ethics - We conduct business with integrity and honesty.
Excellence - We are dedicated to technology innovation in pursuit of customer satisfaction.
Teamwork –We encourage creativity and performance of the individual and strive to multiply their contributions through teamwork for our mutual success.
Growth - We strive for profitable, continuous growth for the benefit of our customers and employees.
Benefits at INFICON in Taiwan
Comfortable working environment
Opportunities for further training and development
Caring and supportive teamwork
Challenging and inspiring tasks
International collaboration
Our location in Taiwan
INFICON COMPANY LIMITED
6F.-1, No.28, Taiyuan St., Zhubei City, Hsinchu County 30288, Taiwan R.O.C.
(Tai Yuen Hi-Tech Industrial Park)