GAS-Mate®
Leckdetektor für brennbare Gase
GAS-Mate®
Sicheres Auffinden brennbarer Kältemittel und brennbarer Gaslecks!
Product configurator
Gemini™ MxG5xx
Flange connection to vacuum chamber
Your configuration has been successfully sent!
INFICON setzt neue Maßstäbe bei Gasdetektoren für brennbare Gase mit GAS-Mate, dem idealen Werkzeug zur Lokalisierung von Leckagen in Formiergas, brennbaren Kältemitteln oder brennbaren Heiz- und Haushaltsgeräten. GAS-Mate ist auch eigensicher, so dass Sie Leckagen mit Sicherheit überprüfen können.

GAS-Mate outperforms other models with twice the sensitivity of many competitors – bis zu 5 ppm Methan, dem Hauptbestandteil von Erdgas. Der GAS-Mate kann außerdem zahlreiche andere brennbare Gase wie Ammoniak, Propan, Ethanol und Schwefelwasserstoff nachweisen.

Der GAS-Mate und sein vor Ort austauschbarer Sensor erfordern keine Kalibrierung. Schalten Sie das Gerät einfach ein, lassen Sie es ein paar Sekunden lang aufwärmen und es ist betriebsbereit, um etwaige Gaslecks zu lokalisieren.

Als Beweis seiner Leistung und Robustheit für Ihren Job wird der GAS-Mate mit einer branchenführenden 3-jährigen Umtauschgarantie geliefert - dreimal länger als die Garantieleistung der meisten anderen Hersteller.
GAS-Mate® Videos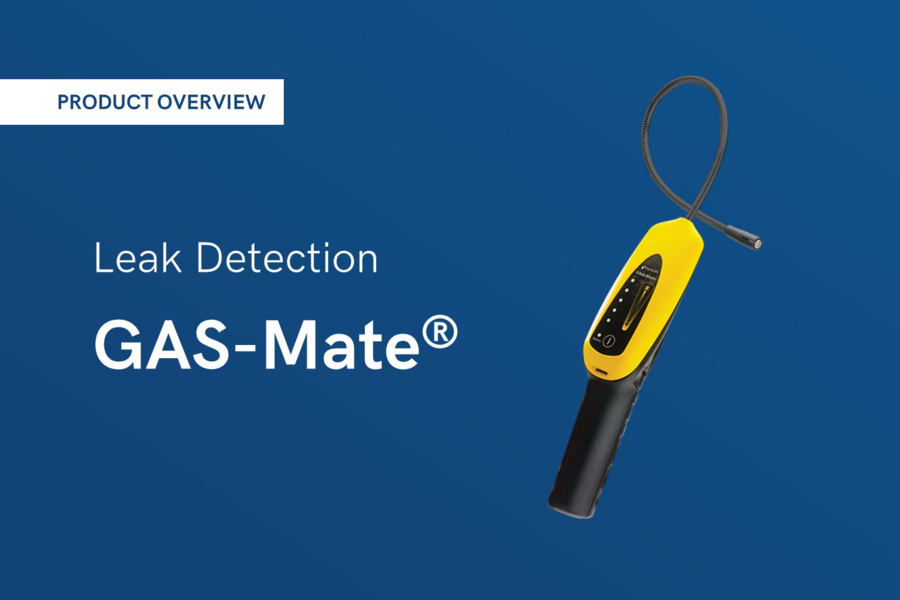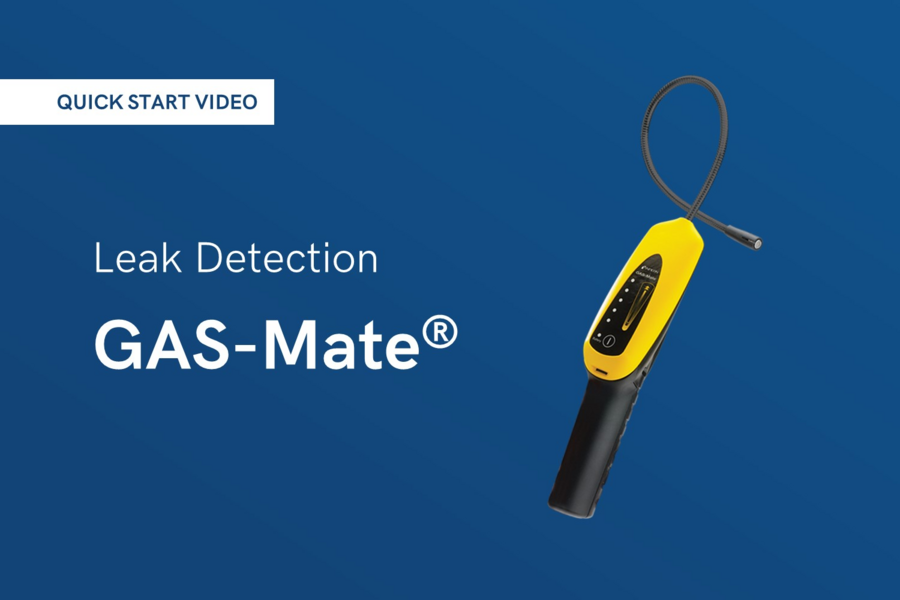 Merkmale
Mehrere LED und akustische Alarme unterschiedlicher Lautstärke zeigen die Leckageintensität an
Mithilfe der einstellbaren Empfindlichkeit lassen sich Lecks schnell lokalisieren
Hergestellt in den USA
3-jährige Umtauschgarantie
Vorteile
Empfindlich gegenüber 5 ppm Methan
Kann außerdem Erdgas, Formiergas, Propan, Butan, Cyclopentan, Ethan, Ethanol, Isobutan und Ammoniak nachweisen
Gut geeignet für brennbare Kältemittel wie R290, R600a und R441a!
Zum Nachweis von Formiergas (95% Stickstoff, 5% Wasserstoff)
Automatische Nullung zur Vernachlässigung der Hintergrundgaswerte im Leckprüfbereich
Kleiner Sensor und kleine Sondenspitze ermöglichen Leckprüfung in weniger zugänglichen Bereichen
Von MET Laboratories als eigensicher zur Verwendung in brennbaren bzw. explosionsgefährdeten Umgebungen zertifiziert
Spezifikationen
Stromversorgung
2 D-size (1.5V) alkaline batteries, included (use Duracell® MN1300 to maintain intrinsically safe approval)
Lieferumfang
Sensor, two D size alkaline batteries, hard plastic carrying case
Empfindlichkeit

5 ppm: methane, R290 (propane), R600 (isobutane), hydrogen

1 ppm: gasoline

Zertifizierungen
Intrinsically Safe for Class I, Division I, Groups A-D, T4 and II 3G Ex nA nL IIC T4 X as per MET Laboratories Listing #E112145
Spezifikationen herunterladen
Artikelnummern
Consumables
| | |
| --- | --- |
| 718-202-G1 | GAS-Mate, North America |
| 718-202-G11 | Gas-MATE, Euro |
| | |
| --- | --- |
| 706-700-G1 | GAS-Mate/AST100FG replacement sensor |
Das Produkt wird in folgendem Markt verwendet