GAS-Mate®
Detector de fugas de gases combustibles
GAS-Mate®
¡Detecta con seguridad el refrigerante inflamable y las fugas de gas combustible!
Product configurator
Gemini™ MxG5xx
Flange connection to vacuum chamber
Your configuration has been successfully sent!
INFICON eleva la barrera de los detectores de gas combustible con GAS-Mate, la herramienta ideal para localizar fugas en la formación de gas, refrigerante inflamable o calefacción combustible y aplicaciones de electrodomésticos. GAS-Mate también es intrínsecamente seguro, por lo que puede verificar fugas con confianza.

GAS-Mate outperforms other models with twice the sensitivity of many competitors, hasta 5 ppm de metano, el principal componente del gas natural. GAS-Mate también detecta muchos otros tipos de gases, como amoniaco, propano, etanol y sulfuro de hidrógeno

GAS-Mate o su sensor no necesitan de calibración alguna. Sencillamente, encienda el dispositivo y deje que transcurran unos segundos mientras se prepara para ser utilizado y detectar cualquier fuga de gas.

Para demostrar que GAS-Mate dispone del rendimiento y durabilidad necesarias para su trabajo, lleva consigo una garantía de sustitución líder en la industria de 3 años, tres veces más de lo que ofrecen otros fabricantes.
Vídeos GAS-Mate®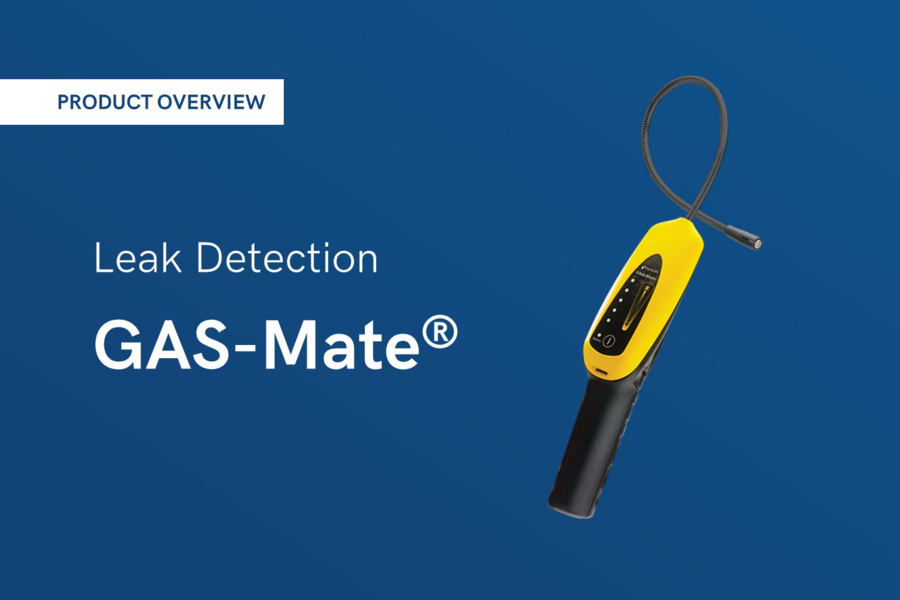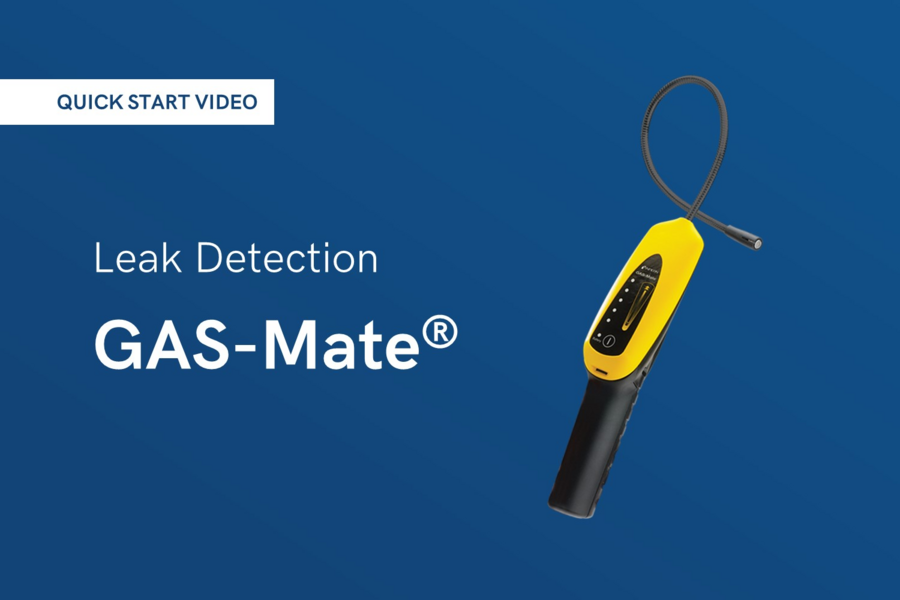 Características
Varios indicadores LED y alarma sonora de intensidad variable que indica la magnitud de la fuga
La sensibilidad puede ajustarse, lo que permite detectar las fugas con mayor rapidez
Fabricado en EE. UU.
Garantía de sustitución de 2 años
Ventajas
Sensible a 5 ppm de metano
También detecta gas natural, propano, butano, ciclopentano, etano, etanol, isobutano y amoniaco
¡Ideal para refrigerantes inflamables como R290, R600a y R441a!
Detecta gas en formación (5% de hidrógeno en 95% de nitrógeno)
Puesta a cero automática para ignorar los niveles de gases el entorno de la zona de detección de fugas
Sensor y sonda pequeños que permiten comprobar fugas en lugares más estrechos
Certificado como seguro por los laboratorios MET para su uso en entornos explosivos o combustibles
Especificaciones
Fuente de alimentación
2 D-size (1.5V) alkaline batteries, included (use Duracell® MN1300 to maintain intrinsically safe approval)
Incluye
Sensor, two D size alkaline batteries, hard plastic carrying case
Sensibilidad

5 ppm: methane, R290 (propane), R600 (isobutane), hydrogen

1 ppm: gasoline

Certificaciones/acreditaciones
Intrinsically Safe for Class I, Division I, Groups A-D, T4 and II 3G Ex nA nL IIC T4 X as per MET Laboratories Listing #E112145
Descargue aquí las especificaciones completas
Número de parte
Consumibles
| | |
| --- | --- |
| 718-202-G1 | GAS-Mate, North America |
| 718-202-G11 | Gas-MATE, Euro |
| | |
| --- | --- |
| 706-700-G1 | GAS-Mate/AST100FG replacement sensor |
El producto se utiliza en los siguientes mercados