COMING SOON! New, improved version of Sentrac Leak Detector
COMING SOON!
New, improved version of Sentrac Leak Detector
Continuously Short Delivery Times and Enhanced Features
A new Sensistor® Sentrac® Hydrogen Leak Detector will be available soon. The new instrument builds on the success of its predecessory, with a series of improvements to deliver an enhanced leak testing experience.
The new instrument includes a brighter, high-performing touchscreen, which immediately reacts to the user's commands, and a new loudspeaker that alerts the operator to readiness and guides him clearly to the leak, even in noisy environments.
Additional enhancements include the new communication interface for automated leak tests and data storage. All the above, combined with improved signal processing, results in a clearly enhanced user experience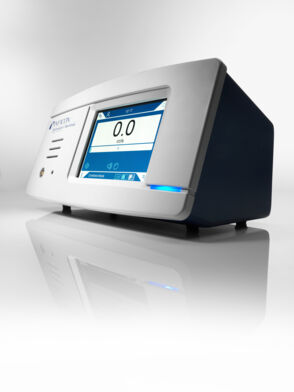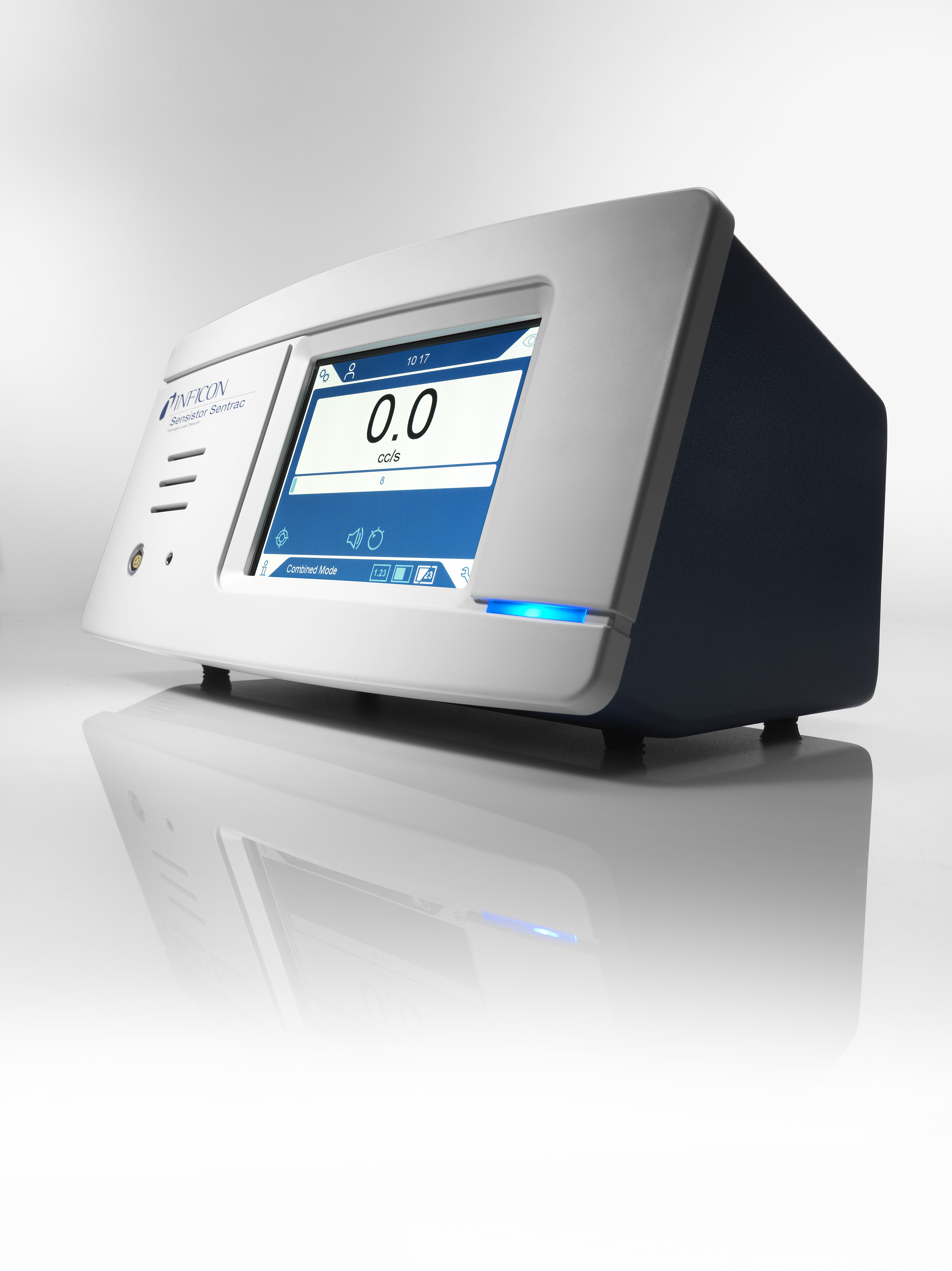 One leak detector – many options
The new, improved Sentrac is built to assure short and reliable lead times.
As well as a stationary model, the instrument also comes as a battery model for true portability, and as a panel model for mounting into fully automatic or semi-automatic leak detection systems.
Sentrac can be used with either the classic P60 hand probe or the super-fast and sensitive StrixTM hand probe.
Optional flexible neck probes are available.
The unit is designed for use with hydrogen tracer gas (forming gas). Thanks to its sensitivity, extremely fast reaction and recovery times, Sentrac enables quick leak detection of a great variation of leak sizes, even in demanding environments.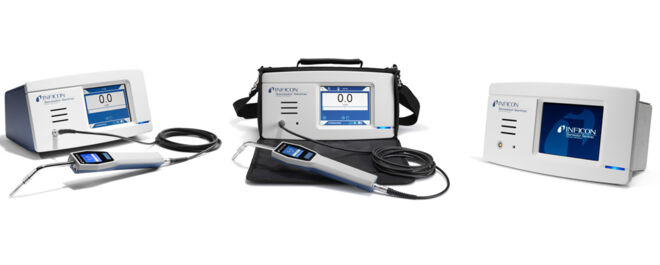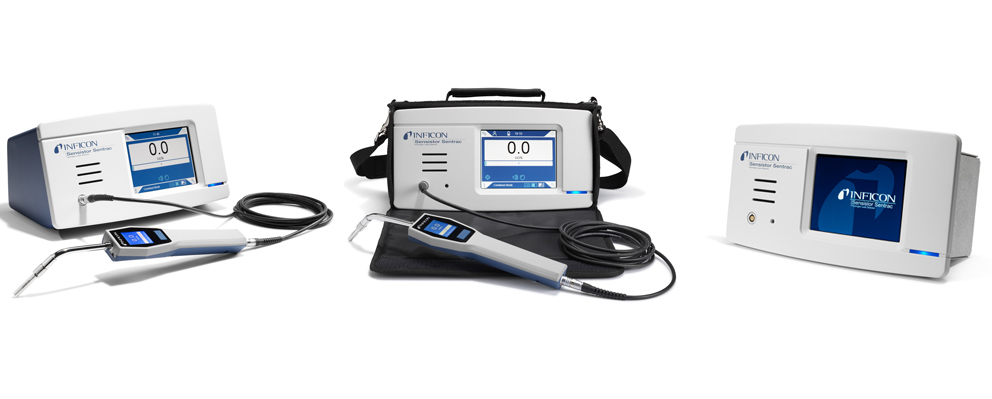 The unit is available in desktop, portable (battery-operated) and panel model.
Forming gas
Forming gas is a non-flammable gas, containing 5% hydrogen and 95% nitrogen, used as a tracer gas to find leaks. Diluted hydrogen in this mix is readily available in most countries as a standard shielding gas for welding. With forming gas injected into the product, such as a refrigerant circuit, the operator follows the outline of the product with the probe, detecting any escaping gas.
Release date
The unit will be available for sale starting February 2023.
Further information
Do you want to know more about the new Sentrac? Contact us here.
Don't miss our short video outlining the capabilities of the Sentrac Strix Edition here.