I-Tip
Sniffer Tip
I-Tip
A new dimension in leak testing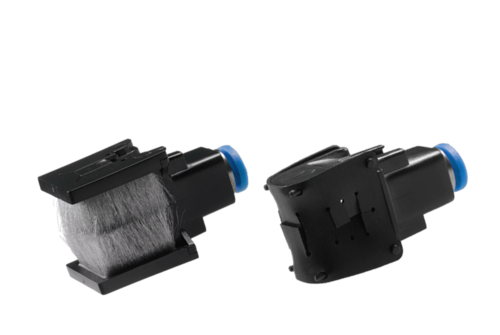 Product configurator
Gemini™ MxG5xx
Flange connection to vacuum chamber
Your configuration has been successfully sent!
Do you sometimes overlook leaks? With the patented I-Tip sniffer tips from INFICON, you can make sure this does not happen again. I-Tip finds every leak – lightning fast, precisely, and reliably. This is possible as the innovative sniffer tips completely surround the measuring point – often a solder joint on a pipe – and suck in all escaping refrigerant and tracer gas. I-Tip sniffer tips provide precise testing results even at hard-to-reach measuring points. This way, you find more leaks in the shortest possible time. I-Tip can be used with the following INFICON leak detectors Ecotec® E3000, Protec® P3000 and XL3000flex.
Automatic leak testing for your production line
I-Tip sniffer tips are particularly powerful when combined with 3D image recognition and the Ecotec® E3000 leak detector. This allows you to implement automatic leak testing directly in the production line, whether on refrigerators, heat pumps or heat exchangers.
Advantages
Detection of even the smallest and most hidden leaks
Quality increase due to the detection of all leaks
Automatic measurements by robot possible, independent of any operator
Reduction of measurement times and helium consumption
Testing of any refrigerant lines from 2 to 14 mm in diameter

I-Tip Sniffer Tip Versions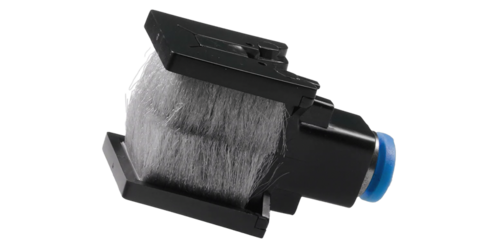 I-Tip SENS: For sensitive applications
I-Tip SENS is equipped with compressed brushes that surround the measuring point – and finds even the smallest leak.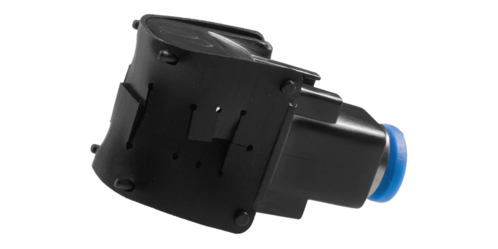 I-Tip RUGGED: For robust applications
I-Tip RUGGED is equipped with a rubber lip that surrounds the measuring point – for dirty and rough applications.
Part Numbers
| | |
| --- | --- |
| 531-040 | I-Tip SENS package |
| 531-041 | I-Tip SENS small package |
| 531-042 | I-Tip RUGGED package |
| 531-043 | Adapter for I-Tip XL-line |
The product is used in the following markets