INFICON Academy – Upcoming Webinars!
Would you like to expand your knowledge about leak detection, learning directly from the experts? No matter if you operate in the automotive, RAC or general industry, the INFICON Academy offers targeted webinars covering main topics associated to industrial leak detection – digitally, interactively and free of charge!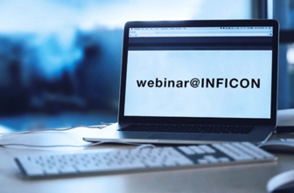 All webinars provide you with expert knowledge to optimize your leak testing process.
Check out the INFICON leak detection webinars page to see what is coming next and to subscribe!
Have you missed a webinar? Have a look at our webinars on demand or contact us!
Coming next:
Tips and Tricks for refrigerant leak testing for AC, refrigerator and heat pumps - how to increase efficiency
How to increase efficiency in vacuum leak testing with I·Zero 3.0
Bombing leak test - when to use and when not
ELT3000 Battery Leak Detector in High-speed Mass Production