Process Control
FabControl™
Real time Advanced Process Control Framework
Product configurator
Gemini™ MxG5xx
Flange connection to vacuum chamber
Your configuration has been successfully sent!
FabControl increases yields, reduces costs, and enhances manufacturing by providing optimal process set points to compensate for equipment and environmental variations.
Apply Sensing technologies - Connecting critical systems - Predicting real time issues
Fab-wide Process Optimization
Our FabControl solution provides tools to develop, deploy and manage process control strategies across any fab. Process control automation and optimization is possible at the lowest cost of training and development time.
Tailoring yields: FabControl adjusts process recipes to drive product distributions toward the product specifications consumers want and need.
Drop the reworks: Apply the best possible recipe settings the first time and reduce reworks.
Get more from tools: Increase capability and extend the life of existing equipment by compensating for tool drift and increasing tool precision.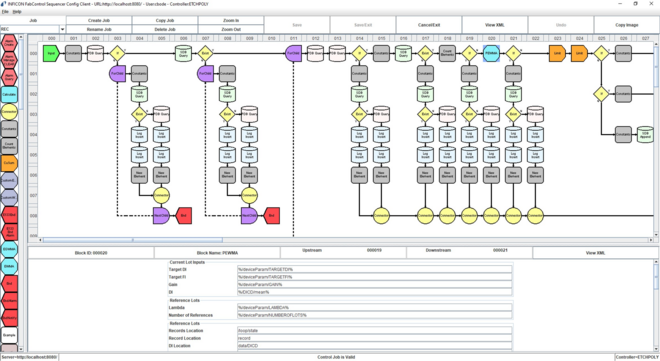 Complete Development Toolset
Reduced development time and cost with web-based Graphical User Interface (GUI) development
Seamless integration with FabGuard FDC and FabRecover for solution synergy
Data-driven improvements through comprehensive logging and control move history viewing
Reduced setup time with hierarchical parameter, limits, and constants definition
Faster time to implementation with SEMI E133.1 communication support
Powerful extensibility through custom Java block definition for user-specific logic and integration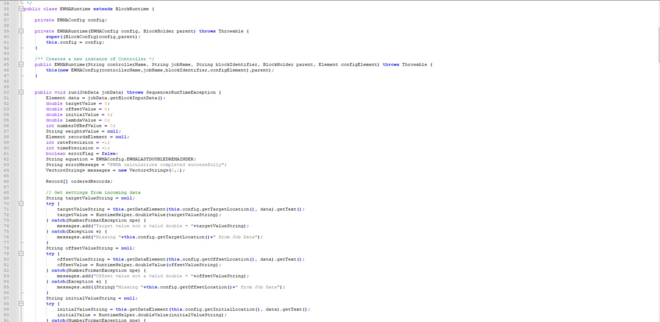 Performance Optimization
FabControl provides flexible and scalable tools to review and manage control performance.
Custom control logic, including across multiple operations, allows for automatic compilation of all control history information together in one place.
Easy data export to other INFICON or third-party application drives process control insight into larger, factory-level solutions and decision automation.
Flexible business rule definition, notification and alarm management keeps stakeholders informed and supported in ensuring optimal control performance.
Web- and client-based access and security role definition facilitates fit-for-purpose access to control information for all users and levels of responsibility.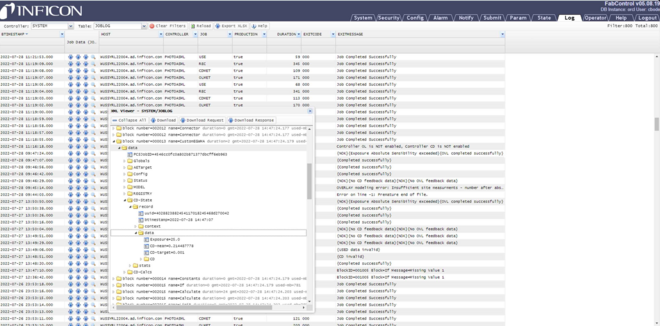 The software is used in the following markets